So you've established your small business and you are just okay with the revenue. Well, guess what. Okay is not good enough. In order to survive in this space of time, you need something better than just okay. The good news is, Facebook came up with something really interesting. The Facebook conversion tracking tool is helping brands around the globe to reach their target customers with little effort. It doesn't matter if you are starting out or you're already established, for inspiration let me tell you that Shopify Facebook conversion tracking is doing some real wonders for the brand. If they can do it so can you. But how? Let me help you understand the fact that why Facebook conversion tracking is important for your business.
Although Costs and Clicks are metrics they don't really provide you the whole picture, and at times they are quite misleading. The real problem with CTRs is that although they tell you how many people clicked your ad but not what they did after they arrive on the landing page. Did they subscribe? Did they avail your service? Or like most people, they closed the window and continued what they were doing.
Most of the digital marketers fail to realize the fact that it is not the CTR that is important, it is what the user does after landing on your page. Facebook conversion tracking is the ideal tool that will help you do exactly this. It will help you trace the movements of your potential customers. You can then further analyze and design your next campaign.
But before you dive into your Facebook ads strategy here are some steps that can help you to develop an impactful campaign.
Step 1: Define your goals
Facebook conversion tracking allows you to track every movement of your customer. So if you really want to gain some advantage over this, you need to start with a goal in mind. What exactly are you willing to achieve with the campaign. And please do not start with a general goal like I want maximum subscribers or I want most hits. Specify your goal. Target some number. A number will help you quantify your efforts and do something about it.
A clear goal in mind will help you with the right conversions. You can easily figure out how people are responding on your camping and what you can do about it.
---
Step 2: Create the pixel
Of course, this is the necessary step. You need to start by creating a pixel. Do into your campaign editor and click the 'Create Pixel' button.
Now, you need to pick a category that aligns with your goal. You can track the number of registrations, or a number of purchases leads or newsletter subscriptions in your brand, and pretty much everything.
Give it a name for your later identification. Facebook will generate a code, put that code in your page and you are all set to let the magic happen.
---
Step 3: Give the pixel a value
One great feature of Facebook conversion tracking is that it allows you to add some monetary value to each conversion. Most of the people don't know about this because the default value is 0.
To change the value you need to get into the code of your pixel. Search for ._fbq.push function and change the parameter value to the dollar amount you think each conversion is worth.
Conversion value is a very important feature that is ignored by most of the brands. Adding value helps in many ways. One benefit is that with each conversion that takes place you will know how much you have spent on that particular conversion.
---
Step 4: Start Tracking the Pixel
Once the pixel is placed on your page in the head tag, now you need to track whatever your customer is doing with the pixel. You will be notified of every action that the user takes, and you can modify your campaign based upon that action.
If you do not have ads set up already, you can create one by selecting website conversions from your ad manager. Just enter the associated URL, your landing page and you are good to go.
For now, don't worry if the pixel is inactive. This just means that the pixel is not triggered yet. Once someone does an action your pixel will start reporting to you. You'll be provided with data and report that you can analyze and use to predict the behavior of the user.
---
Step 5: Optimize for ROI
No matter what you do, the ultimate goal of your campaign is to get high ROI. You are in business to make sales and generate leads. So the goal of your metric is to figure out how many conversions you make on your website with the pixel you created.
Ensure that ad bidding is set to optimize for conversions. In this way, Facebook will show your ad to the people who are most likely to click on your ad and will surely convert for your website.
Next step is to do the split testing by using different ads at once. The Same pixel can be used to analyze data for a different set of audience. You will be able to point out CTRs and CPCs for each ad.
After running ads for some time you will be able to realize how it is affecting the behavior of your potential customers. You can then design the ideal campaign for the target customer.
You need to identify what ads are making most of the money. And keep these separate for the next campaigns.
Let me share my personal experience with the campaign I created for a website design agency that worked really well.
My goal was to gain email subscribers for the brand. I thought that conversion pixel will not help me. I assumed that the hook is enough to get some conversions for the brand.
So, I started with a simple split-test and trusted that. I decided to show an image at the end of the campaign as a call to action for the brand. I got a whopping 55,000 impressions which seemed quite satisfactory. But as they say what good is the campaign if the goal is not achieved.
This proved that the impressions didn't help even a little bit. Although 55,000 impressions mean something but those impressions were useless because the end result which was email subscription is not achieved.
The dynamics changed when I added conversion pixel in the campaign. I exactly knew where the customer is going and what they doing with the landing page. I just used all the data that pixel provided and edited my campaign to get a different result and this really worked out good for me.
Why did this happen? Because creating campaigns and achieving the goal are two different things. I was too focused on the impressions that the end goal was out of focus. The pixel makes me realize the importance of well-defined target audience and how I can use big data to convert the customers into solid leads.
First, I suspected that the people who first view my ad had a good enough hook to subscribe for the email, but I was wrong. When customers landed on the page it was difficult for me to figure out what they did next. With Facebook pixel, it was crystal clear what the customers are looking for and how I can give them what they are looking.
The last ad which I created got a pretty notable CTR and people were curious what I did differently. Well, now you know what I did differently. Unlike my first campaign, this was something different. This campaign created more leads just because I knew what customers wanted and I provided them. Customers just came to the page and found what they are looking for. The Facebook conversion tracking did all the hard work for me.
Conversion tracking is one thing that is quite interesting and makes you realize the power of tracking the behavior of the user. Now you know why conversion tracking is important and what you can do about it.
Whether you are just starting out or already established Facebook conversion tracking is one thing you must add to your brand strategy. Not because everyone else is doing it, but because this really gives results.
Their steps were the basic guidelines for you to start using the Facebook pixel. It is okay if you haven't used the pixel yet, now is the good time to start the using it. You can take these steps and use them to design some great pixels for your brand. You can start with the goal, develop the pixel, analyze the result, and use that result to develop your next campaign. You need to analyze the campaign in order to get most of your brand. Without analyzing nothing will work. So for you to achieve something with Facebook Pixel you need to test and run and rerun the campaign by changing few constraints of the marketing campaign.
---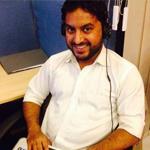 Guest Author: Irfan Ahmed Khan
Irfan Ahmed Khan is a brand strategist, digital marketing expert and blogger. Currently, he's associated with UI Responsive. He has served many brands with his digital expertise.