Introduce Yourself
Make it short, precise and interesting for anyone looking at your profile. Besides telling them about yourself, you may want to include what makes you unique among your competitors and why they should follow you.
If you want them to take action to do something (e.g. if you're offering a promotion, launching a campaign or running an Instagram contest), also add a compelling call to action.
Many businesses also include a contact email address on their bio; this depends on which method of contact you prefer followers to reach you, since they can also use the direct messaging feature on Instagram to message you (or the contact options for Instagram Business accounts, which I'll mention later).
Although keywords added in the bio section will not be found through Instagram search, they can help visitors to your profile know more about what you do and your core values. It gives your account more focus and draws in people with similar interests and values.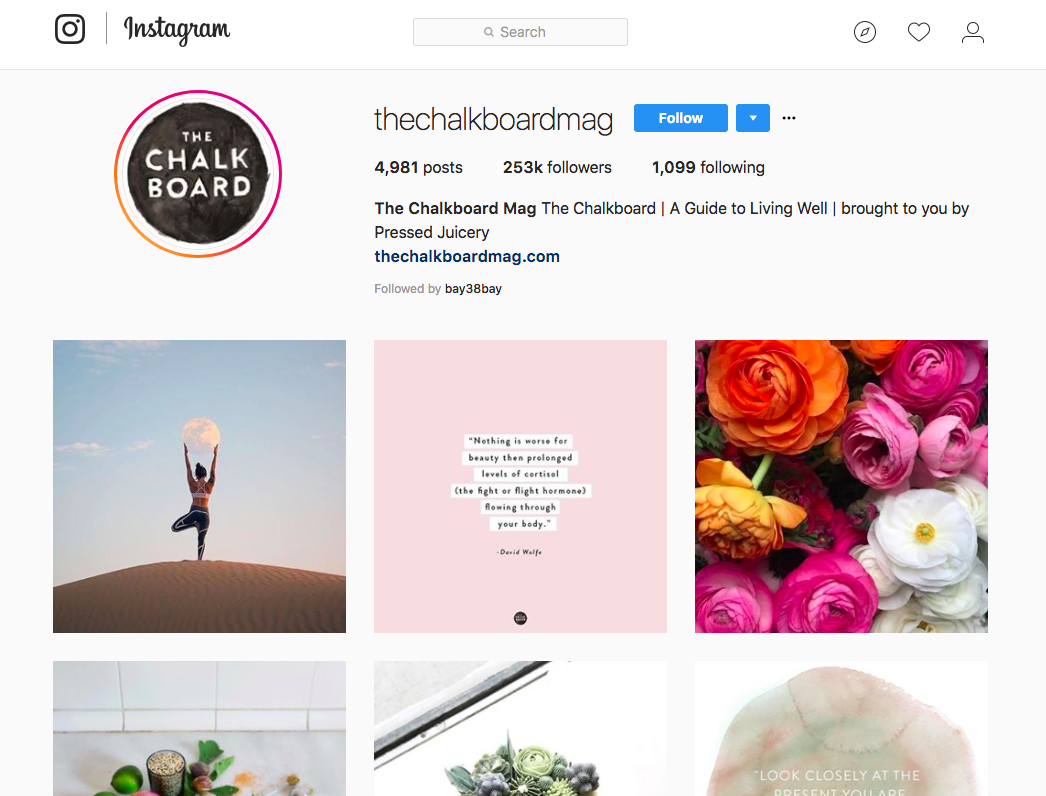 Hashtags and Emojis
To add some creativity (if your brand image is a creative and playful one), you can create your own hashtag and mention it in your bio. You can encourage your potential followers to use the hashtag for related Instagram posts, and use it in your own posts.
If you think your target audience is likely to respond well to it, you can add emojis to your bio to make it more fun and playful. Again, it also depends on your brand personality and your audience.
Link to Your Website
Instagram doesn't let you create a bunch of links back to your website, since every link on the platform is non-clickable – except the website link in your profile. Since you might have preferred having a link back to a product page or a promotion page on your website for each product photo you post, there's no choice but to find a way to work around it.
What most instagrammers do is to include "visit/check out the link in the bio" in the caption of their posts. While the link in the bio is the only link you have back to your site, you can always change it depending on your current promotions, campaigns or activities; it doesn't necessarily have to be to your homepage.
In order to track which visitors to your website came from Instagram, you can add UTM tracking codes to the URL. Then run it through an URL shortener like bit.ly, and customize the link to let people know where it leads to.
Since Instagram is mainly used on mobile devices, remember to make the landing page of the link fully mobile optimized.