Instead of going out and wasting money of subpar razors, DSC encourages people to sign up for a low cost subscription box of quality razors to ensure they never run out again. Their cheeky and up-to-date brand voice has been central to their marketing from day one, and they've got a huge amount of positives press because of it
One of their latest Facebook ads is a masterclass in how to be disruptive and on-brand: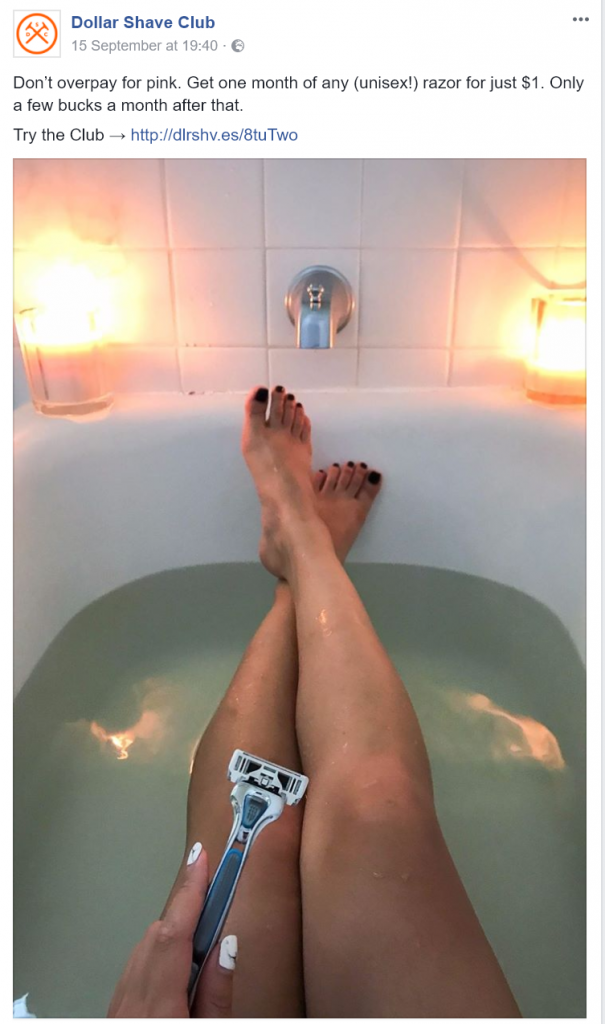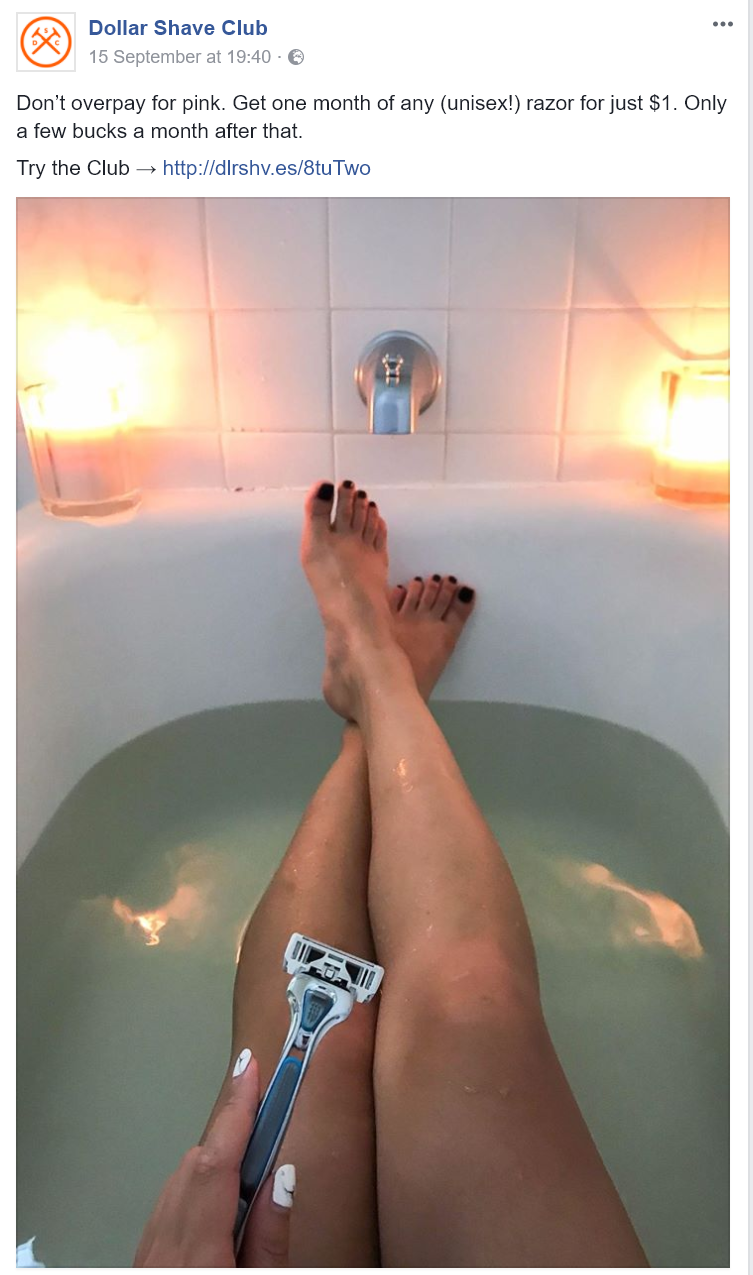 Here, they are specifically targeting women (historically a smaller customer group for DSC). Their funny opener "Don't overpay for pink" pays lip service to the media storms that have been brewing over women having to pay more for pink products that have been branded as female. DSC are weighing in on a topical issue in a funny way, encouraging women to ditch the pink razors and try the "Club" (a great use of language that plays on exclusivity and hidden agendas).
This ad has a great value proposition: the initial cost and commitment is so low — just one dollar! Nothing costs a dollar these days! It's just such a no-brainer when flimsy female razors costing up to 25 dollars in most stores.
The image used in the ad is key — it's intimate, but not salacious or alienating.
Lessons for your campaigns:
Use Facebook ads to target a new demographic or customer group — take advantage of Facebook's targeting tool and get yourself in front of a new group of people with a great ad
Weigh in on topical issues to encourage debate and conversations
Don't be afraid to be bold and different with your brand voice — it 100% pays off to be different online.