If you're looking to start an e-commerce business, or already have one, then the name 'Shopify' is no stranger to you. Shopify makes creating an online shop easy! The Shopify Facebook API is simple to set up and offers easy payment options. The platform is simple enough for anyone to use⎯including both buyers and sellers.
Facebook is a platform with millions of active users, so connecting your e-commerce store with Facebook will help you drive more sales. Connect Shopify with Facebook via Facebook Shops API and increase your sales reach instantly. When you connect your Facebook page with Shopify, a "Shop" tab is added to your page which includes all of your Shopify products. Customers can directly view and buy from there without having to visit the store separately. It's an easy approach to easing the transition in e-commerce. With fewer steps for your customers to follow, there's less hassle for them and more profit for you.
---
Why Integrate Your Store with Facebook?

Facebook Shopify API allows you to integrate your Shopify store with your Facebook page. This allows you to post your products on Facebook either automatically or with just one click.
Things you need to begin:
Shopify shop
A Facebook page
A Facebook Business Manager to manage your store on Facebook
With all of these in place, you can integrate your e-commerce shop with Facebook easily!
Since Facebook is such a big social network it'll surely grow your business⎯all without the hassle of website management. Having your shop set up on Facebook is a matter of convenience to your customers, they won't need to go to your website to purchase items as they can purchase it directly from your Facebook shop. Providing a sense of peace to both you and your shoppers, the Facebook shop also provides secure checkout.
Here are few ways you can utilize this Shopify Facebook API to your advantage:
---
Advertising Made Easier
Facebook integration with Shopify gives you all the perks of Facebook, including advertising to a large number of Facebook users. With this extension in place, you can easily advertise your products through Facebook and reach a higher customer base.
Using advertising tactics, you can get people to buy your products directly from the related advertisements. A good product description along with an attractive photo of the product goes a long way towards attracting customers⎯and ultimately driving sales.
---
Tracking Analytics
It is important to understand how a customer interacts with your products, and Facebook analytics will help you statistically monitor your sales and customer behavior. Facebook Insights lets you see views, likes, clicks, purchases, total sales, and much more on its dashboard. All of this can be used to bring positive changes to your shop outlook and products.
These statistics give an important overview of what's working and what's not. It can be a hassle to set up, but by integrating Shopify into Facebook you also get access to your page's analytics which is set up without needing any intervention from you.
Once you learn how to use analytics properly, you will be able to analyze what's working for your shop, the number of sales you are making, and what's driving them. These analytics will help you market your products better and improve your strategy in the long run.
---
Improved Customer Service
With Shopify integrated into your Facebook, you can reach people whenever they need you and provide support more easily. Facebook Messenger integrates into all of this so providing support is as easy as messaging through Messenger.
Customers can even buy your products right from Messenger, which helps keep the sales process intact. It also makes it easy to troubleshoot any problems with the checkout process or products.
---
Mobile Friendly Design
Facebook has designed their Shop's API with mobile devices in mind. It fully supports mobile devices so more people can access and buy your products from their mobile devices.
---
Shopify Facebook API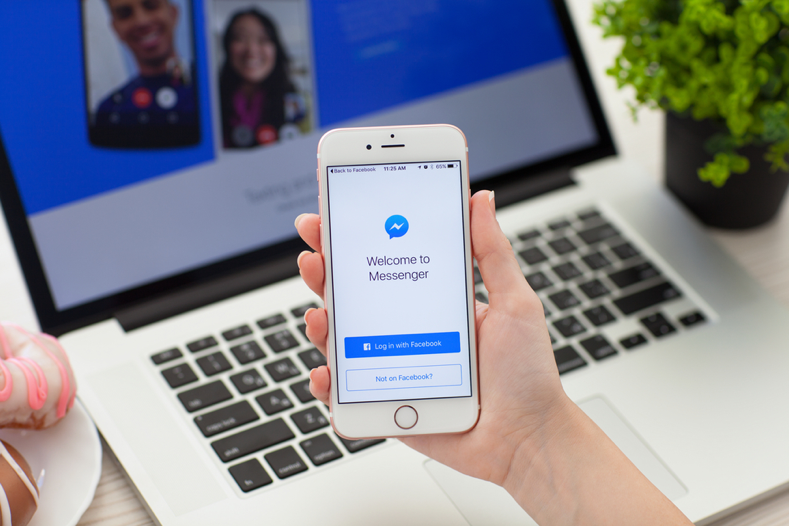 Shopify with Facebook makes having an e-commerce business even easier. Integrating Shopify with Facebook API is easy, and it automatically sets up most of the functionality.
Advertisement is as easy as clicking a few buttons, and with the power of Facebook it's easier to reach your intended customer base. Facebook also provides valuable statistics about your shop and page, giving you more control over your products. Customer service is easy because Facebook integrates Messenger into your shop while the mobile friendly design allows you to tap into the mobile market, allowing for greater sales
We realize that Facebook is a resource that should be tapped by any business owner. Making the move and integrating your e-commerce shop with Facebook should be your top priority because the advantages are just too many to ignore.
---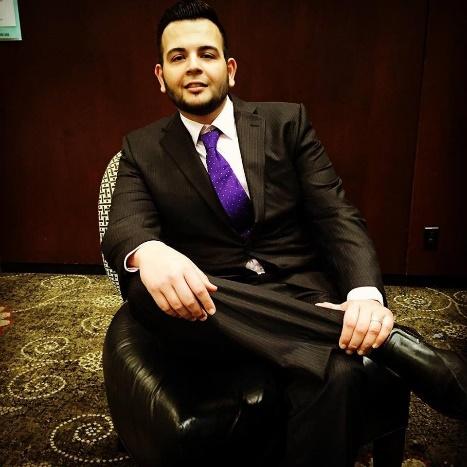 Bill Sheikh – Owner/Founder
I am the founder of U-Thrive Marketing, northeast Oklahoma's premier digital marketing and website development agency. We have helped hundreds of businesses across Oklahoma and the rest of the USA put their business on the map online. We specialise in generating more customers for the companies we work with by utilising proven online marketing tactics such as Social Media, SEO-Search Engine Optimization, PPC-Pay Per Click marketing. We also have a team of experts that specialise in website development and website design. I have also been personally featured on numerous national and local publications related to online marketing.