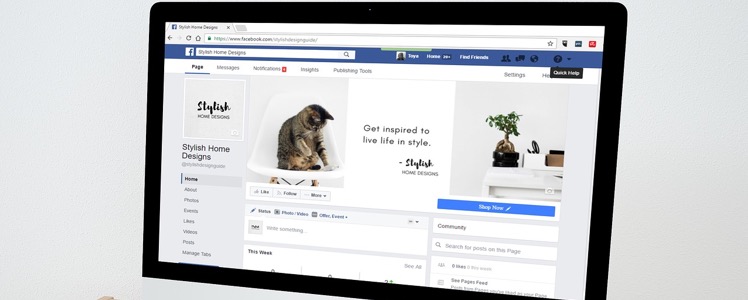 Shopify Facebook Ads Tutorial To Grow Your Store Today
If you've got a Shopify store that's struggling to be seen, one of the best ways to grow it is via Facebook ads. In this article, we outline why and how you can build a Facebook sales funnel, so that you don't lose all your money on a weak ad campaign.
At first, the idea of using Facebook as a platform from which to raise awareness of an eCommerce store might sound like a waste of your time. As the infographic from Mashable shows below, there are eight top reasons why men and women use Facebook. And shopping online isn't one of them.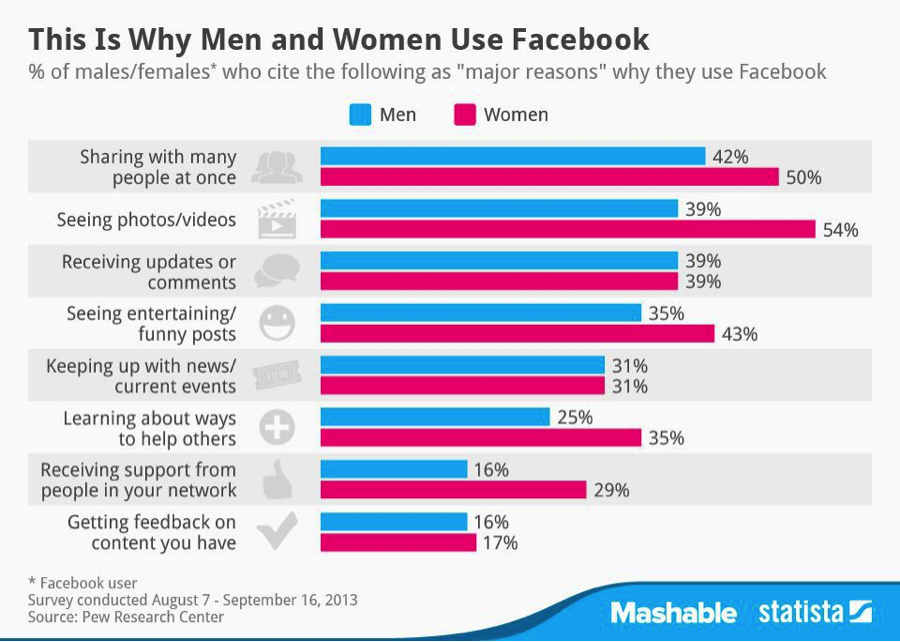 However, as a business owner you will already know that it takes an enterprising entrepreneur to highlight a problem your customer has, before they know they have it.
In other words, just because a customer isn't logging onto Facebook with the direct purpose of buying something today, it doesn't mean they won't respond positively to your ad if you've got something they want. And, yes, Facebook ads do work – as long as you're targeting the right people and in the right way, that is.
In this article, we'll show you how to do just that through a sales funnel.
Moreover, your competitors know they work, which is why spending on Facebook ads in 2017 will dwarf spending on all other social media platforms.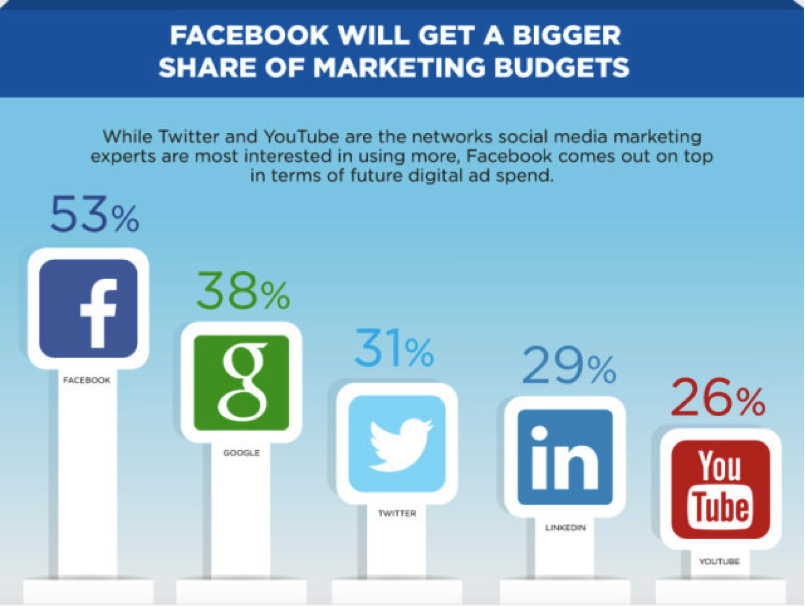 And because the social media giant is home to around 1,860,000,000 active monthly users as of the end of 2016, the scope for monumental reach is huge.
So let's take a look at how you can grow your Shopify store using Facebook ads.