Whether you're building an Ecommerce social media strategy, or a personal brand, Instagram matters. The overly-popular photo and video-sharing platform has amassed more than 800 million active monthly users, a number that's only expected to grow in the months to follow, eventually set to surpass the one billion mark. So naturally, it would be a crying shame if you didn't try to snag a sizable piece of this audience for yourself in order to build brand awareness and establish yourself as the authority in the industry.
To achieve this, getting more likes will be instrumental. Numerous factors come into play when devising a solid growth strategy for IG, and it can't only be about content, or hashtags, or influencer marketing – it has to be a mixture of several effective tactics in order to produce a surge in likes on every one of your posts. So, here are the five tactics that will help you achieve IG superstardom.
---
1. Focus on producing stellar content
No matter if you're building up your social media profiles, or building a killer website, quality content will play a vital part in the matter. Quite simply, content is king in the online world, and you can bet that an amazing photo or video will be the first thing that will attract or deter potential followers from your page.
Keep in mind that getting likes for Instagram should be an organic process in which you bewilder and dazzle your followers with amazing content first, and then spread the word with hashtags and photo tags later on. Here are some basics of quality content to keep in mind:
A quality camera goes a long way. Rarely can a smartphone photograph turn out as beautiful and unique as a DSLR's image, or even an analogue camera photo. So make sure you upgrade to professional camera for some really engaging photos.
You'll be able to produce better content if you find your ideal niche instead of trying to be the jack of all trades. This will not only give your brand a unique edge, but it will also let your followers know exactly what to expect.
Your brand should be defined by a unique personality, tone of voice, values, and theme. This will set you apart from the rest of the competition in the industry.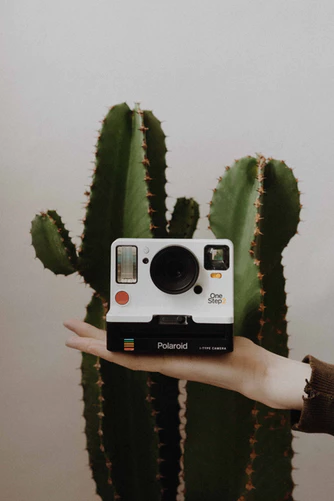 ---
2. Use hashtags to your advantage
Ah, the dreaded hashtag. Hashtags are a common pain-point for many IG users struggling to wrap their heads around which hashtags to use, when to use them, and how many hashtags is too many in a post. Succinctly, the hashtag is your gateway to a niche audience you otherwise wouldn't be able to reach, and it can help you boost that perfect picture significantly.
Firstly, you want to do your research and find the best hashtags that correspond with your targeted audience and your niche. This can be a mixture of general hashtags, and niche hashtags. You can use them in your bio, comment section, Instagram stories, and captions.
Nowadays, successful Instagrammers tend to position all of their hashtags into the first comment of a post in order for the caption to remain clear and clutter-free. This will allow you to get your message across, without spamming anyone, and you won't come off as overly-salesy, which nobody likes.
---
3. Monitor the chatter and adapt your approach
Arguably, one of the most important aspects of a winning IG account is the ability to adapt to the ruling trends and improve upon past results. This requires constant and comprehensive social media monitoring on your part, as it will allow you to gain relevant industry insights. You can use these insights to determine your brand's standing in the competitive arena, and tailor your content strategy as a whole for maximum engagement. Monitoring the chatter on social media will also tell how to devise a winning posting schedule.
---
4. Run a tight posting schedule to build engagement
Explosive Instagram growth rarely happens overnight, but it is possible. However, if you're in it for the long haul, you should focus on growing your network steadily over time, because that's how brands build loyalty instead of an inactive following. To achieve this steady rise to prominence, you will need to post often, consistently, and at the right time.
If people know when they can expect your posts, they are more likely to come back to your profile and give you the double-tap that you deserve. Likewise, remember that it's not just about quality, it's about quantity as well, meaning that you need to keep your IG account active every single day. So post at least once a day to keep people interested.

---
5. Tag your photos to boost visibility and likes
Last but not least, did you know that you can tag other users in your photos? You did? Then why aren't you using this nifty feature to grow your brand awareness and boost likes? If you're unsure how to do this, take note.
The trick is to tag only the most relevant IG accounts in your industry on your posts in order for these brands or influencers to take note, and spread the word of your account if not repost it on their own wall with full credits going directly to you! This will not only please the IG algorithm, but it will also attract new followers to your account with increased reach and engagement.
---
Likes On Instagram
Getting likes on Instagram needn't be a cumbersome chore, especially when you consider that there are literally millions of people out there in your niche just waiting for their next big source of content and inspiration. In order to become their go-to IG feed, be sure these smart tactics make it into your Instagram growth strategy.