Instagram vs Snapchat – which is going to give you the most bang for your marketing buck?
There are only so many hours in the day, we get it. You want to know which social platforms to focus your energy on, to help you grow your online presence and e-commerce sales. We've got your back. Here's the lowdown on Snapchat vs Instagram.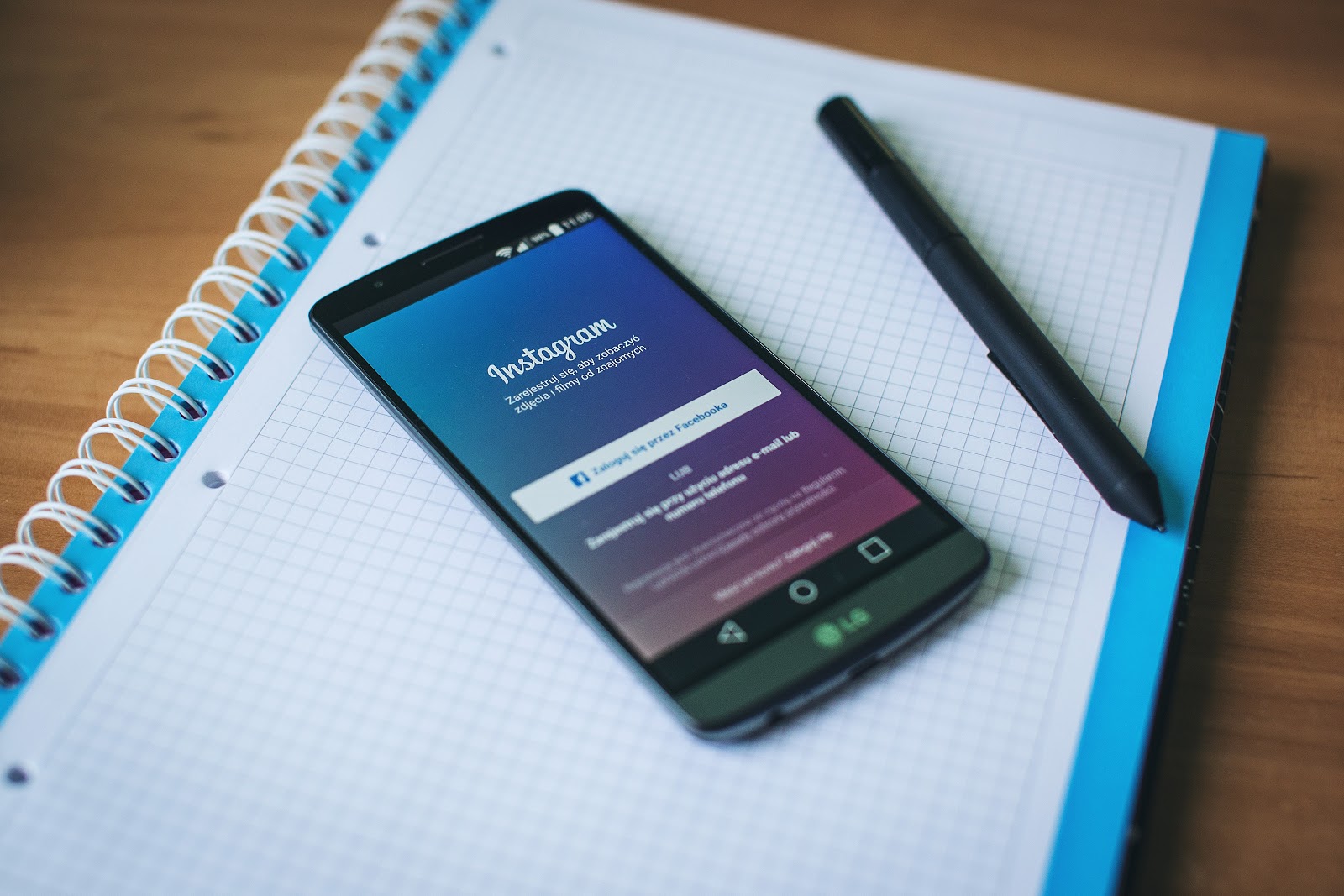 ---
The Key to Success
In social media, as in the rest of your marketing, the key is to have incredible clarity on who your ideal audience is. Who does your e-commerce site serve?
Once you know that, then you can focus on wherever they hang out and connect with them there.
There is a great temptation to try to be on all the social media platforms, but it's just not a realistic or effective use of your time. Figure out your audience, see where they hang out and then focus most of your time and energy on that main platform.
Who's on Snapchat?
If you're marketing to younger Millennials, especially teens, then Snapchat may be your best option. It's estimated that 51% of US teens (or 16.4 million) aged 12-17 are on Snapchat.
In contrast, 27% in this age group are on Instagram (12.8 million) and 19% on Facebook.
It's interesting that they are also spending more time on Snapchat daily than other channels – they're genuinely active users. Whereas they only dip into Facebook or Instagram briefly (no doubt to check in with older family members and friends!).
Who's on Instagram?
There are many more people overall on Instagram vs Snapchat – a billion monthly users on Instagram vs 300 million on Snap. It's showing growth in all age groups, though the majority of Instagram users (29.4 million in the US) are in the 25-34 age group.
So if your ideal audience is older millennials, Instagram is a better focus.
Who's on Facebook?
You might be wondering about Snapchat and Instagram vs Facebook. As you probably know, Facebook tends to have an older demographic. With over half the US population using Facebook, it's an important player in the social media world.
If your ideal audience is Gen X or baby boomers, then Facebook will make the most sense for you.
31.9 million baby boomers are on Facebook, compared to 10.6 million of them on Instagram and 3.8 million on Snapchat.
---
Instagram vs Snapchat – What's the Difference Anyway?

They're both essentially photograph sharing apps, but there are some key differences. It's crucial to understand these before you choose which one is right for your business.
Over the past few years, it has seemed like Instagram is playing catch-up with Snapchat in terms of functionality. Snapchat has creative and funny filters that people love to use, so Instagram introduced them. You can create stories that only stay on your feed for 24 hours on Instagram now too, like Snapchat. Likewise with short videos.
They have similar functionality in many respects. But they differ in one key aspect, and this is why the younger millennials prefer Snapchat. It's first and foremost a private, 1:1 communication tool.
In Instagram you have a public profile, you're easily discoverable, you can find new accounts and connect with them. Snapchat is fundamentally different in this regard. You generally rely on word-of-mouth or personal connections to communicate with someone on Snapchat.
For teens, this means more privacy and freedom. They're not worried about curating the perfect range of selfies and creative photos to express themselves for everyone to see and judge. They're sending fun, candid shots to friends. It's real-life rather than polished. That tends to make Snapchat more of an authentic and relationship-based platform.
So if your brand is playful, fun and focused on 1:1 relationship building you'll feel right at home on Snapchat. Bear in mind that your marketing will need to be especially subtle and benefit-driven because this group is easily put off by obvious sales tactics.
Instagram is a more open marketplace. You have the best of both worlds – stories that disappear after 24 hours, as well as a home for your profile so that people can find you easily. You can include links to your e-commerce site or a tempting opt-in to build your email marketing list. Instagram advertising is also an option, It's easy to get started and essentially allows you to buy traffic for your website or profile page.
If you are marketing to teens and want to engage with them via Snapchat, bear in mind that while you can build brand interest and loyalty with them – the actual purchasing decisions may involve parents. Their parents are more likely to be on Instagram and Facebook, so you may need to amend your marketing strategy accordingly.
---
Marketing Strategies
Whichever platform you use, your marketing strategy will need to tie several threads together.
Step One
Create an authentic presence for your business and brand on your chosen platform(s). Ensure your branding is consistent across your channels so that if someone finds you on YouTube, they still recognize you on Instagram for example.
If you're focusing on one or two main channels, you may want to consider at least reserving your username and having a basic presence on the other channels.
Step Two
Build your presence with quality content. Seek to serve your audience, help them with their challenges and inspire them. Your job is to get your ideal audience to fall in love with your business.
Be of value to them. This not only feels great, but it also builds the know, like and trust factor. If you're offering useful content people will share it, building your audience. All of this helps build trust so that when you make an offer, they're more inclined to buy.
Step Three
How are you building your email list?
Yep, we all love social media channels, but they can change their algorithms at any time. When that happens you can lose visibility, perhaps even lose connections with people. When you have an email address, you can keep in contact with people individually.
Think about your most wanted response when someone finds you on social media. Sure, you want them to 'follow' you and 'like' your content but you also want to connect with them. What can you offer as a tempting and useful opt-in? Add this to your profile on your social media channel.
Step Four
Now that you have the foundations in place, you could look into social marketing via influencers. When you have influential people who love your brand and your products, they share your story with their followers.
Who are the key influencers in your market? What businesses could complement yours without being in direct competition?
Step Five
Create interesting and useful content that your specific audience will devour!
Keep producing great content, keep sharing it and keep looking for other people to help you share the word. You can reuse content across different platforms, and even repeat the same content to catch people at different times.
Wondering about Snapchat stories vs Instagram stories?
As well as more permanent content, you can create short-term content that only lasts for 24 hours in both Snapchat and Instagram – these are called stories. This could be a behind-the-scenes look at how you make your products, an insider glimpse into your life or something similar. These can work really well because people feel they are seeing the real person rather than the polished brand.
Step Six
Check your results – which images or posts got the most engagement? What kind of content got shared?
One of the great advantages that Instagram has over Snapchat is its analysis.
If you want to analyze how well a Snapchat campaign is doing, you have to do so within the 24hours before the images disappear.
As an Instagram user, you have a comprehensive analysis and reporting functionality. This enables you to assess the effectiveness of your campaigns and tweak as necessary.
Step Seven
Rinse and repeat! Building your profile on any social media is a commitment. It requires consistent action to connect with and then build engagement with your audience.  When you're sharing authentically about your brand, it becomes easy.
Be sure to keep your audience in the spotlight and share the benefits for them of your products. Your products can help them in many ways, but when you draw the connection between a pressing challenge that they've got and how your particular product can help them solve it.
All too often, businesses get stuck on promoting and selling the features of their products. Remember it's the benefits to your specific audience that really interest them.
Social media allows you to share those benefits with multiple people and audiences simultaneously. Images speak so much more powerfully than words. What images could you use to show how your products solve their pain points?
---
Next Steps To Build Your Brand
We hope this has helped you clarify which social media is the best fit for your e-commerce marketing goals. Have you decided where to focus your efforts between Instagram vs Snapchat?
If you'd like additional support, we'd love to offer you a free consultation to help you refine your marketing approach and reach your ideal audience.