Perhaps we should start by asking ourselves what template for Instagram is. Story template is one of the many company's innovative ways of enabling people to socialize and popularize their products. Since most content published is visual, it can be said to be a new modern way of displaying things using visuals.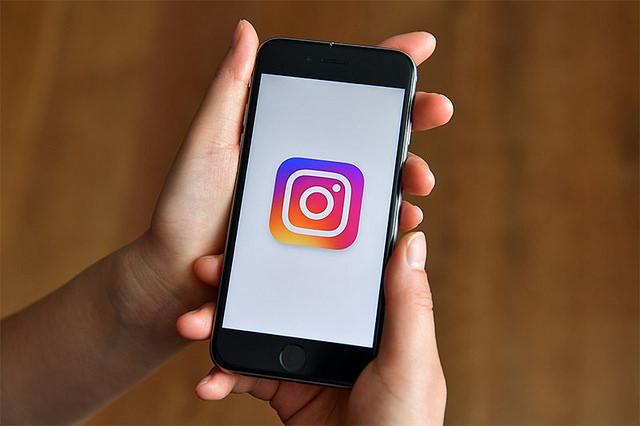 With increased internet penetration and coverage in most parts of the world, many smartphone users have several social accounts they use to hook up with their friends with the majority being in Facebook, followed by Instagram and Twitter in that order.
Statistics available show that:
1. Over a third of those who use social networks, use Instagram story template on a regular basis
2. More than a billion subscribers log in to their accounts at least once a month
3. Since the introduction of templates, people spend more time on their accounts unlike it was before.
4. Over seventy percent of subscribers view and play template content with their sounds on.
5. About 80% of subscribers follow business-related postings
6. Most viewed content is business related
With these statistics and the figures at hand, it would be unfortunate for those looking at growing their businesses not to tap onto this opportunity to reach out to customers. And since the aim of this tool is to popularize products, to make your account more useful, if you have over ten thousand followers on Instagram, you can open an Instagram business account to access features such as the link button feature that enables you to advertise content and on top add a link to your website to direct customers to your site and this translates into even more sales.
In fact, the business community and bloggers have realized the untapped potential this platform has, and that's why many have started to create advertisement content for their top brands in order to increase sales.
Earlier people would write pieces of notes in offices and hang or pin them somewhere on a notice board to convey a certain message, the same is possible with templates as you can pin something on your profile such that whoever visits your page will see the note. This note appears on your page like an extension of your bio and can remain there as long as you wish.
---
Creating a business account
To have this account, one does not have to open a new account as you can use the existing one and just switch to create a new business one. One may wonder why it is necessary to have this kind of account if you already have the ordinary one. But the reasons why you should have it are several:
1. You have an opportunity to have more followers than those allowed in an ordinary account.
2. Through it, it is possible to add your contact details: emails, phone numbers and even physical location of your business. Besides, the good thing about these buttons is that once clicked they are 'call to action'. Thus, you can call by just pressing on the button or write an email by just touching the email button.
3. You can add several web links whereas with the ordinary one you can only link one.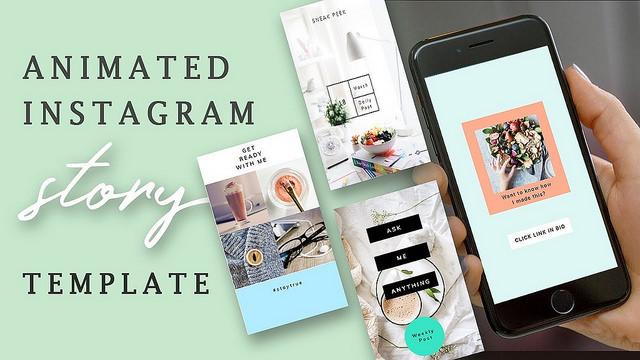 ---
How do you create a story on Instagram?
As it is mentioned here above, a story template is a tool with some pre-crafted but editable designs, which you can modify by adding images, videos, and texts to suit your case. If you are trying to solicit responses from your followers, you can also leave some blank spaces for them to fill and screenshot them back to you.
If you are there and you want to try it out, but you do not know where to start, you can seek for advice from professionals to guide on the procedures to follow as you may rush to create one only for it to fail to work as expected.
A template can be as simple as a note translating jargons to a different language or something entirely different; just something creative enough to capture the interest of followers. And even as you do that, remember to put your brand or name at the bottom of the story page or how else will people tell that it is from you?
Basically, a story creating template enables you to upload videos and images saved in your phone, but you can also capture live one using your phone's camera and upload it directly to your account. You can add as many as you want but it is advisable to limit the number, as people get bored easily if you put too many of them. Besides, some just open the top ones and forget about the rest.
After uploading your stuff, there is an option for sending them to a selected group of followers, archiving, and pinning them on your profile or to turn into a story.
If you want to view what other people have posted, just click on the red circle on their profiles and to exit, swipe down.
---
Why is Instagram story template good for business?
When templates were introduced, they were underutilized, but slowly they gained currency as bloggers and merchants started using them to lure followers. Since the aim of posting content is to create awareness and to be discovered, once people click on your profile, they see advertised products and those interested start contacting you by in-boxing or simply calling.
If your offer is a good one, people will share it out with their friends, thereby doing marketing for you though indirectly. The more it reaches, the popular it becomes and this, in turn, translates into more sales.
---
Template designing software
Although Instagram stories templates are very popular of late, there is one hurdle you have to overcome. I am talking of getting a good software to design and edit your posts like the one integrated into the Instagram just allows you to do some basic editing but if you want to make an eye-catching post, then you have no other alternative except to look for a paid for third-party app.
Whereas most third party ones are paid, you can still get free ones. But then the problem is that their functionalities are limited, and that remains till you pay for them.
The following are some of the third party editing applications you can try:
1. Easil – a paid app with several editable and readymade packages you can use and modify as you wish.
2. Adobe spark – you can use it for free to design your stories. The only requirement is that you must have a free Adobe spark account.
3. Canva – this is another app with amazing templates
---
Designing a business template
Every template serves a particular purpose and thus before you can even start designing one, ask yourself about the purpose of the post. For instance, do you just want to inform followers about something, or your aim is to advertise a product or service?
Although the purpose of business templates is to advertise, they can be used in various ways, such as:
1. Showing how food is prepared and served in hotels.
2. How music is recorded and produced in studios.
3. How players prepare themselves before participating in a match
4. How fashion designers prepare materials, cut and sew pieces together to make an outfit.
5. How to un-box brand new products packed in a box. This is mostly used in opening new mobile devices.
6. The template could also be a guide on how to fix something etc.
---
Different types of templates:
1. Business template
If yours is business oriented and, let us say, you are in the transport business; you can then consider coming up with a post with the following details:
1. The routes covered.
2. Types of vehicles that are available for hire
3. The number of vehicles available per category
4. Whether the vehicles offered are self-driven or have designated drivers.
5. What are the charges for hiring a vehicle depending on its category
6. Indicate your contact details as some have no time to visit your profile for more information.
7. What does one require in order to hire such a vehicle; deposits, guarantors, etc
And if you are in the fitness business, your template could have items such as:
1. Fitness programs available
2. Operational time and work out schedules
3. Charges per schedule, weekly or monthly charges
4. The types of equipment available in your gym
5. The location and directions to your gym
6. Your contact details etc
A well-designed template is that which consists of both texts and visuals. Therefore, instead of using texts alone, consider putting images and other visual designs to make it catchy and to make it even more exciting, enable use of GIF stickers and emojis to express feelings. Once people react to it, acknowledge their comments and comment back immediately to keep the fire burning.
Emoticons and emojis are known to communicate feelings better than texts with the most common ones being those that express surprise, shock, approval or disapproval.
2. Current affairs template
These days, the majority of people do not entirely rely on the mainstream media for hot news, stories, and information. In fact, breaking news and political gossips appear in social media before they can reach the mainstream media as they are posted by individuals.
The only shortcoming with current affairs templates is that unlike business posts which can last for months if pinned on a profile and remain relevant, these are short lived as they only remain relevant for a limited period – 24 hours and after that the story is forgotten. For instance, for a football match prediction template to remain relevant, it has to be made 24 hours before the game ends as after that it becomes irrelevant.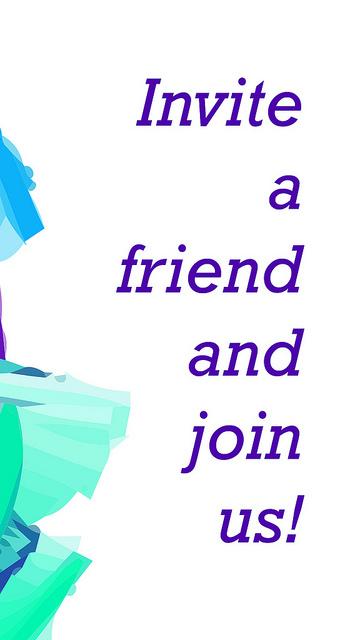 Nevertheless, the following are some useful ways this template is used in publicizing current affairs:
1. Governments across the world have realized its potential as well. That is why some have established digital communication units as sometimes ideas and policies are misinterpreted and fought in those platforms but thanks to Instagram stories templates, they can inform the public and counter malicious accusations leveled against them.
2. Apart from governments, betting companies have found a way of engaging fans in predicting the outcome of various matches. Mostly, such templates have the names of the two teams expected to play but result boxes are left empty for fans to input their score predictions and repost them, which is quite interactive indeed.
Such templates lure more football fans into making their bets before the game is over. This is a win-win situations as those companies rake money from it and those who make correct predictions win their bets.
3. Media houses are also finding this tool indispensable due to increased competition from social media something that has forced them to create new templates to break the news and announce the times to air their exclusive stories.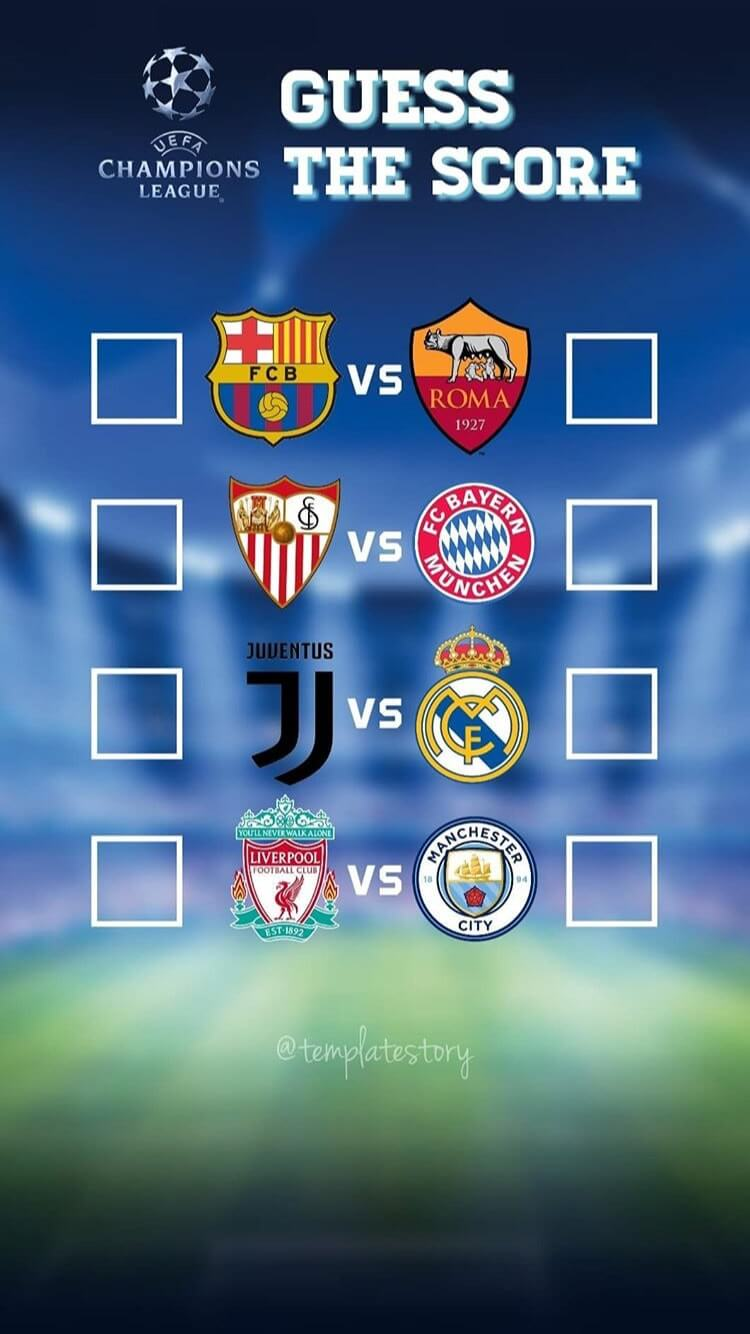 3. Blogs template
Due to increased internet coverage and more internet savvy population, most content, which was hitherto analog are increasingly getting digitized, and this has given rise to a new crop of writers known as bloggers. What this group does is that they prepare articles touching on particular areas or about certain products by describing them to inform consumers.
Their main aim is to attract traffic to their site where they sell those products. Attracting traffic to a site can at times be challenging but thanks to Instagram templates, it is easy to get followers by highlighting brands discussed in your blog. As more and more people get aware of your products, more sales are realized. But even as you do so, it is important to add your blog's link for those interested in reading more from your blog to do so.
Also, when responding to comments and queries, always add your link at the bottom as a way of marketing your blog. Link adding process is quite simple, start by copying your link, click on the 'add link' button and then paste it there. The only catch is that this feature is not available to any blogger. To access it, you must have a business account and at least over 10,000 followers.
4. How to…templates
These are forms of blogs which focus is giving procedures for doing or making something. Therefore if this is for business, then you can create a 'how to…' template to inform your audience.
5. Announcing offers and promotions
Although published stories expire after 24 hours, you can take advantage of this tool to announce promotions and offers which validity is timed to expire with the expiry of the post or any other date indicated there. That way, many capitalize on those opportunities to place orders as prices are lowered a bit, and the strategy is working well with electronic gadgets, utensils, and clothes.
6. Discount Coupon template
As a way of enticing people, businesses have made it a habit of giving discount coupons in such templates. To ensure your customers can predict when to expect such offers, make it a habit of giving them consistently as at the end of every month. This is done to ensure customers only buy such products from you and can even delay their purchases.
A coupon contains numbers and codes and looks like this – '#Happyfriday#.' So, when buying items online, you put the code when checking out and the price of those commodities reduces automatically by a certain margin.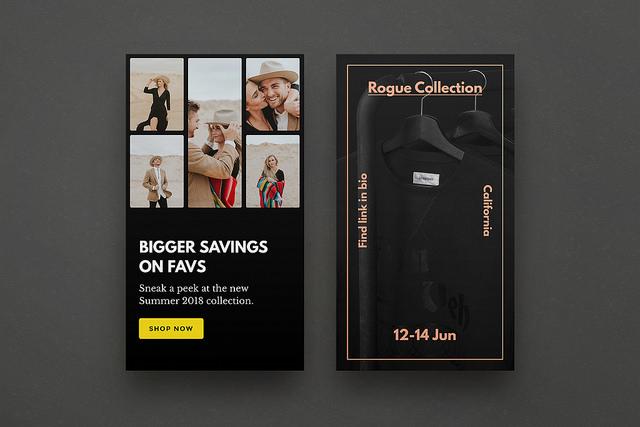 7. Research, data, and statistics
Research firms can also use this utility to inform the public about their results and discoveries. This could be in the form of statistics or any other mode. The tool is not reserved for research firms only as individuals too can place publish their findings on something they have been researching about.
To ensure the story captures the interests of the audience, the figures must be realistic, accurate or controversial in a way to trigger reactions. That way it will be circulated fast and widely as people tag their friend to see their reactions.
---
How to track views on Instagram?
Tracking tool is used by the mother company to track the level of engagement stories elicit. The reasoning behind is that Instagram loves when stories generate interactive reactions to keep people hooked to the system. If you have a business account, the following are ways Instagram analytics are used to determine interactional levels of contents:
1. How many people ended up sending you Direct Messages (DMs)?
2. If it was a poll, how many people reacted to the poll?
3. How many people clicked your profile as a result of the published story?
4. How many people that were tagged along responded and reacted to it?
5. How many swiped next or back to see other stories?
7. How many people closed the story and exited before it can finish playing?
By looking at this analytics, the account's owner can tell if a certain story is working as intended or not.
It is hard to tell how the company tracks this but from your end, you can see the number of people who viewed your post by looking at the 'views' number indicated on top of the post. This is similar to Facebook except that in Facebook tracking is done through likes, comments, and shares while here different analytics are used.
---
Top interactive templates on Instagram:
1. Shout out tool
These are social stories templates used in spotlighting a brand or a prominent person. This came about due to the realization that if a well-known brand is highlighted in a story, people develop an interest in the topic and comments about it follows.
To create an eye-catching template, you can have it designed for you by an expert or use Easil's readymade template as it has many editable samples.
To tag a person or to include a brand's name in a story;
1. Start typing the name you want starting with this symbol "@' and suggestions will appear.
2. Choose the one you want from the list by clicking on it
3. If satisfied, click the 'post' button to publish and that is it.
2. Story playlist highlight
Another interactive feature found in the Instagram account you can exploit is a story playlist. This is an exciting feature that enables one to combine several stories to form an album and can be watched back to back like a video. This tool is also handy in archiving content for future use or reference.
3. This or that
If you are not new to story creation templates, then you must have come across this template. Its content does not have to be about business but could be about anything; just something for fun. Normally, a question is posed whereby users indicate their answer by circling the correct choice.
To mark your answer, users are required to use the app's drawing tool to highlight it. After creating your template, you can post it to your friends to fill in their answers too. You can ask them to screenshot their answers and inbox them to you, and after some time, you give a list of people who made the correct choices to make the engagement more interactive.
4. Hot tip
If you use the application's inbuilt feature, you can create something simple within minutes and publish it. For instance, if it is something that is trending or you want it to trend, you can then create a hashtag starting with symbol '#.'
This works the same as how hashtag conversations on Twitter functions except the fact that re-tweets are not called so. If people like the idea, they will re-post stuff using that hashtag and simply by looking at the number indicated on the top of the post, you can easily tell how many people have used it.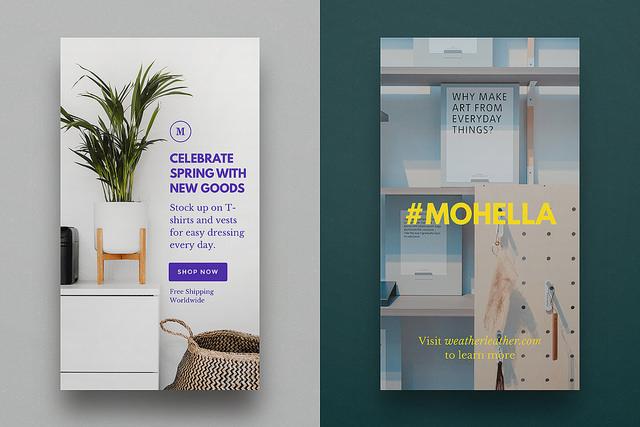 5. Polls
The feature enables people to craft polls and post them on their profiles. For it to work well as intended, design a poll template using a third party app and upload it for you to activate this function. In fact, most third-party apps have samples you can easily edit and add poll details. To lure more people into participating in the poll, make it exciting. For instance, allow participants to use emoticons and emojis as a way of making their responses.
---
Conclusion
With this revolutionary tool at our disposal, why then would one still want to spend hundreds of dollars in marketing products on the print or televised media while he can just create business stories and put them in an album? Furthermore, even if you use the mainstream media to advertise, the coverage reach is small as it is limited by media's geographical coverage whereas Instagram knows no global boundary and thus can reach millions within seconds irrespective of their physical locations.
Ordinarily, posts published in story template last for 24 hours after which they automatically disappear but if one wants posts to last longer than this, one can then pin them on their profile instead of using the story template.