Recently Instagram made an astonishing revelation that it is now catering to 1 billion users, as a result, its potential to reach the right audience has also increased multifold.  Exceptional visuals, innovative business marketing tools, adding never-seen-before features to the stories are some of the things that have attributed to its sudden spurt of growth. From B2B marketing to e-commerce, every sort of business organisation is leveraging Instagram Marketing and advertising opportunities to its fullest.
Today, a great deal of Startups are using various innovative ways on Instagram to garner audience who might turn into prospective leads. If you're not marketing your products and services on Instagram yet, now is as good a time as any.
Before Moving Onto The Strategies Lets Dissect Why It Is Beneficial To leverage Instagram for B2B marketing, Startups Or E-Commerce Marketing
It is aesthetically pleasing to the eyes. It is no mystery that Instagram provides a way for the startups to make their idea reach the masses using visually sound images. It is highly likely that people are bound to get pulled towards picturesque and creative images juxtaposed to lengthy pages of description. E
Nothing really encourages customer participation and involvement than an innovative and attractive Instagram page.
What better way than live Instagram stories, hashtags and campaigns to promote special events taking place at your startup?
---
Leverage User-Generated Content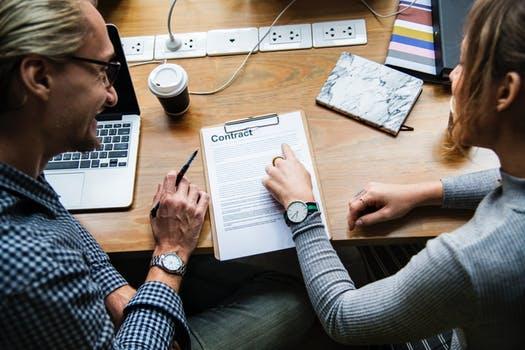 John Doerr, a venture capitalist, made a prescient observation, "The next wave of the Web is going to be user-generated content". His words ring true today.
Nearly, a decade ago, Burberry leveraged User Generated Content by asking its loyal fans to upload their photos donning the brand's iconic trench coat. The response from the fans was unprecedented, to say the least. Burberry then astutely used this response to their benefit by curating the best-submitted photos on their website and Facebook page which resulted in Burberry's Facebook followers count augmenting up to 1 million.
---
Showcase What's Going On Behind The Scenes
Audience and prospects are often curious about what tools and efforts are put out in order to create the final product. Every customer would like to know what goes on behind the scenes to provide the final service. Feed on this curiosity using Instagram. Disseminate the philosophy, focus and ethos of your startup using innovative ideas and photos. Giving an inside look of your work culture to your prospects will work well to reinforce their trust.
---
Feature Satisfied Clients On Your Instagram Page

Using this proven strategy of featuring your clients and leads on your Instagram page, you can kill two birds with one stone. Not only will it benefit the startup by engaging with more prospective customers but, it will serve as a credible source of feedback as well. By showcasing already served clients and how your service was successful in helping them you can easily transform more and more viewers into your permanent and loyal customers.
---
Create And Promote Your Own Quirky And Innovative Hashtags
Creating and promoting Hashtags is one cost-effective way to advertise your startup.  Hashtags can be used to increase your followers, get traced by more prospects and encourage participation.
Start posting your content with a specific hashtag. After you are done posting a certain number of images or videos, your hashtag is bound to grow. Your content can be easily traced lest your hashtag becomes trendy.
Moreover, you can use already popular hashtags to post with your content resulting in making your posts reach the masses.
---
Advertise Widely On Instagram
Like every other social media platforms, Instagram also provide various advertising options to business accounts. Instagram advertising can be done using three formats:
Advertising using photos. They might look like regular posts, however, they entail a "Sponsored" label above the photo.
Advertising using videos. They are same as photo ads, regular videos with "Sponsored" label above the video.
Then there are carousel photo advertisements. They are exactly similar to photo ads but feature more than one photo in a carousel-like format.
These advertisements will be shown in the user's home feed and can serve various purposes of a startup from video views to mass promotion so on and so forth.
---
Make Use Of Influencers And Public Figures
You might have come across more than a few "Public Figure" and "Influencers" on Instagram. This Instagram marketing trend is not only effective but cost-effective as well. Big celebrities might be out of reach for your startup, however, this crowd of influencers are nothing less than a celebrity in their social media circle. They boast of a humongous amount of followers and are trusted and have a strong influence on their followers. These influencers can offer reliable and inexpensive promotion of your startup.
---
Team Up With Other Startups
Simply Measured suggested that posts that partner with other user handles for their caption are likely to get 56% more engagement.
Promoting by teaming up with other startups who might have similar culture as yours, you can easily tap into new audience. Note down the popular Instagram accounts that reach your target audience and once you've found them, you can ask them to partner with you. You both can share each other's content thereby providing a win-win situation for both the sides.
---
Don't Forget To Add A Link To Your Bio

Instagram doesn't allow you to add an URL in with your posts, so the only place where you can add a link for your professional website is the bio. Don't forget to add a link to your bio to boost traffic to your website which can result in generating prospective leads. Apart from the link, your bio should be informative and attractive enough to hook the audience in.
---
Witty And Active Captions Can Be A Way To Your Audience's Heart
Even though your image is the numero-uno of your post, captions come a close second. An attractive caption with witty short monologues or one-liners can result in getting full potential of engagement and response from your prospective customers. Ask questions from audience that will lead to automatic response on their part. Engage your customers using contests and mention the rewards in the caption. Using these strategies the traffic that you might generate can bring a big boon to your startup.
---
Make Sure To Post At Peak Time
According to TrackMaven– Friday, Saturday and Sunday are the most effective days to post. One another study revealed that posting sometime around 5 PM EST generates higher traffic that any other time of the day.
With the aforementioned strategies and some tact and astuteness one can capitalise big time on one of the most powerful marketing social media platform today. Instagram is the best possible platform for creativity, innovation and promotion. The fact that it is cost-effective acts like a cherry on the top.
---
Guest author
Deepti is an engineering student who has a knack for writing and currently working at AeroLeads at the post of Content Writer. Five of her "letters to the editor" got published in "The Hindu" newspaper. Moreover, she runs a website named 'SAHAYAK, Empowering Lives', which is a platform to connect NGOs with the volunteers and vice versa.