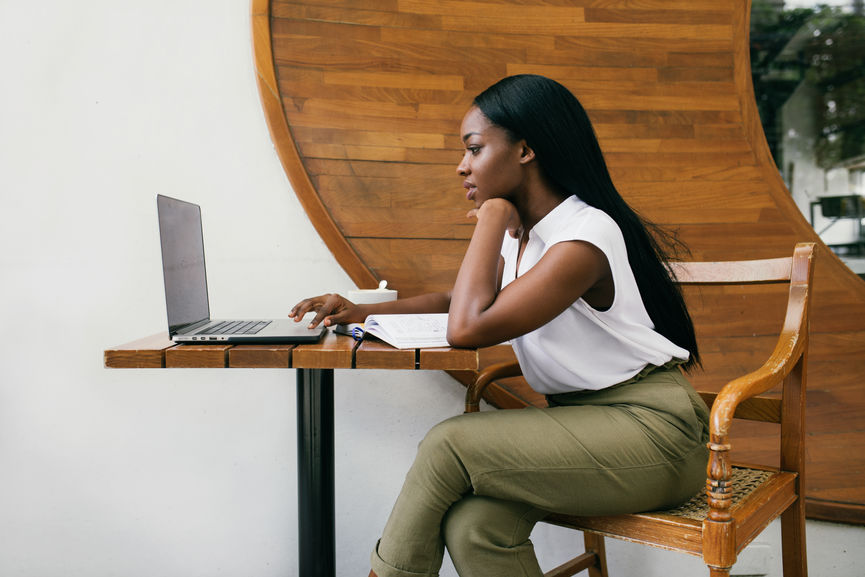 done-for-you service
Get more followers, traffic & sales from Instagram
Monthly organic Instagram growth & management marketing service for fashion brands on Shopify
Don't worry, although this seems primitive (and it is), there are so many Instagram eCommerce businesses out there that do it.
So it's time to take things to the next level.
Put yourself in the eyes of your potential customers. When you're scrolling through your Instagram feed, what are you keeping your eyes out for and what kind of posts do you interact with?
The answer; genuine posts.
"You don't want something slapped together in a couple of seconds; you want something that provides you with real value. Something that stops you scrolling, double-tapping that pictures and start commenting below" – shares Paul Daniels, a social media writer for Paper Fellows.
You want something real. All social media users need authenticity in their feeds, it's what they crave, and this relates to both people, followers and brands. However, getting this right for your own business and you'll have a lot more work to do.
People will start commenting and liking your posts, and then you'll need to spend even more time replying to these comments and getting people exciting while giving them a glimpse into this amazing online community that you're creating that centres around your entire brand.
Welcome to batching.
"Instead of sitting and creating a single post when you feel like we need one, Instagram has a drafts feature, allowing you to create posts and save them for a later date. This means you can set aside a set number of hours per week and solely create Instagram posts. Because you're not just creating them when you've stopped to have a coffee, you'll be putting much more effort into them, making them far more effective and interactive" – explains Travis Harper, a social media writer for Coursework Writing Service.
You can source images from your own camera, use stock websites or any place where you normally get your images, just make sure they are relevant and high-quality. Unsplash is one of my personal favourites.
You can also focus on creating perfect captions that your users are going to love. Of course, this will depend on your business and the style of your branding, but here are some online tools that can help;
Start by creating a month's worth of content. This may seem like a lot, but it's a great jumping off point. This will allow you to create high-quality posts that your users will love.