Are you not able to generate any engagement on Instagram with your posts? If so, the problem doesn't lie with your posts, but with the descriptions, or captions you are writing with them. Whenever you want to post something on your Instagram profile, it is imperative to think about a creative caption beforehand. In some cases, a caption is considered important than the picture itself.
In order to provide you with a comprehensive guide to create Instagram captions for e-commerce, we are going to share some amazing ways to write great Instagram post descriptions. We will also provide examples of some of the top Insta brands who are doing it the correct way.
Read this article till the end, and learn new ways to write Instagram captions which will help you attract an audience, and most importantly motivate them to make sales. But before we start with our article, we hope you already have an account on Instagram for e-commerce.
The significance of a well-written post descriptions
It is imperative to understand why a well-written Instagram caption or post description is important to improve your e-commerce brand building. When a user is browsing Instagram, and scrolling down social feed, an attention-grabbing image will acquire their devotion. However, if you cannot attach a clickable link in your post description, you will need to write a convincing caption that will get your audience to click your profile and visit the link to your e-commerce store.
For example, if you are running an online travel aggregator and you are able to gain the interest of a certain audience with a thought-provoking image of any traveling destination, you need to write a catchy Instagram caption such as 'Compare Cheap Flights to this XYZ location', or anything else. A user will always take a look at your profile and subsequently your e-commerce website.
Moreover, if your post is able to engage potential clients, the Instagram algorithm will reward your post by getting it a lot of promotional engagement. So you can now measure what a good-written caption can do to your post, by getting a high quantity of likes, comments, and clicks. You can also end up being shown in the follower's social feed.
Getting Instagram captions right
Everything should begin with the basics. So before we discuss the best practices for designing and developing Instagram captions, it is imperative to pick the nits and grits.
For instance, following are some of the basic things to keep in mind when writing post descriptions:
Instagram allows a limit of 2,200 characters for your caption. It is higher than Twitter, where you can only use 280 characters. So you have a lot of freedom with Insta captions. Use this space well to deliver your message. However, get a rough idea of the number of characters available as unlike Twitter, Instagram doesn't provide you with the count.
Even if you have the luxury of writing 2,200 characters in a caption, the Instagram algorithm is designed to trim your entire description and show you only first 3 lines (no more than around 125 characters). So make your first three lines attractive to entice a reader to click on read more.
Links mentioned in the caption are not clickable, hence you need to work more on captions to attract readers to click on your profile and ultimately, your e-commerce website. Instagram does this to enhance user experience 'UX' of your website.
Although there are many boundaries on Instagram, they certainly don't stop you to market your product, brand or e-commerce website successfully.
To extract more from your Insta account, let's take a look at other ways to improve your Instagram marketing by optimizing post description and captions.
Is it good to tag other Instagram users in your post description?
Although mentioning other Instagram users in your captions can distract your readers from taking further action on your posts, it is still considered a good way of framing a networking strategy with other popular Insta profiles. It can help you enhance your following, which increases the chances of brand engagement.
This is an exclusive way to crowdsource your content. You can easily get your product, brand or e-commerce website on the radar of other profile follower's radar, which can result in getting new potential customers. Also, if the profile that carries your tag has more followers, it provides a unique exposure to your business.
It can lead to more followers, more likes, more comments, and subsequently more sales. But you have to keep a couple of things in mind when sharing any other profile tag in your post caption. First of all, make sure you mention other Instagram users whose followers are your target audience. It is wasting your time and resources if the followers are not interested in your brand. Secondly, only mention a single user at a time in your caption. If you include multiple users, your post may seem spam and the chances are traffic will be divided amongst them.
Using Emojis or not?
It was reported in 2015 that more than 50% off Instagram posts make use of emojis in their captions. Today in 2018, that 50% has changed to near 100%. Nearly everyone applies emojis in their posts and it makes it look even more expressive.
But it is important to know whether your brand needs emojis or not? Because sometimes your brand won't require expression of any emotions through emojis, and if you still use them it will not be healthy for your post.
When running an e-commerce business, it is imperative to understand the nature of your client. Big time brands invest a lot on research and surveys to determine their customer base so that they can improve their social media marketing craft. Similarly, when using emojis in the caption, you will need to be able to relate to the expression of your brand.
You also need to find out if the emojis will be able to deliver your message. If they don't communicate your message, then avoid including them in your captions. Just like any other medium in the content, they serve a purpose and if they are included without it, your posts will look untidy and end up being a commotion. You can use emojis to drive attention towards the important part of your caption, carry a relatable message, and add clarity to enhance engagement.
Emojis should also match with your brand tone. Although they are not for everyone, you should know better than about your brand's tone and nature, and which emoji will suit your post caption best. If the nature of your brand is casual, you can make use of emojis. Otherwise, for a more professional approach, you need to abandon the idea of using emojis in your posts.
Emojis can be helpful for marketing your brand on Instagram. Nonetheless, you also need to stay focused and truthful to your brand's vision for a better communication and understanding of your brand.
Hashtags!
Being one of the least understood factors of social media, hashtags are the most useful to improve search engine optimization of your website. By using relevant hashtags in your Instagram posts, you can easily bring your post, and subsequently your profile in the search results.
A study shows that a post with at least one hashtag will get 13% more engagement on average. So if you want to market your brand on social media let alone Instagram, you seriously need to consider using a few hashtags in post captions.
The volume of Hashtags per post
Although a healthy amount of hashtags is beneficial for the exposure of your post, we suggest you use no more than 30. Hashtags also tend to take up your characters. So it is wise not to let lose yourself on them.
Placement of hashtags in the caption
The next big tip will teach you where to put your hashtags is the post precisely. There are a few placement options when we talk about hashtags.
First:
Although it depends on your own individual inclination, the best option is to place all your hashtags at the end of all the content and emojis. In this way, you can also maximize the number of available characters for your content, which we deem the most important aspect of any post. This ways seems to be a little messy for some people, but in the end, it is your own personal preference.
Second:
The second way is to immerse your hashtags all over your description. The best thing about this option is you can easily deduct the character count if you are running low on it. This method is time and character consuming, but it also makes your caption uneven. But just as we fore-mentioned, it is all your individual preference.
Third:
The final option is to use hashtags in the very beginning of your post. You can enhance your engagement with this tactic, but it will also un-cluster your description as the hashtags won't be visible in your follower's social feed automatically.
Which hashtags are best to use?
In order to stay relevant, it is imperative to decide which hashtag will benefit you the most. We would like to take you back to the most basic lesson, which teaches us that the primary aim of an Instagram caption is to get you more followers and visitors to your e-commerce website. With that noted, you need to produce some balance between your hashtags that are also applicable to your brand.
For an instance, if you want to use throwback hashtag as the majority of the traffic is on it, but your post has nothing about the past. It is highly advisable to avoid such hashtagging. Even if you are successful in gaining few followers, they will not be interested in your brand.
You should always use hashtags that are highly applicable to your post. If you run a fashion clothing store, you should use hashtags such as #fashion, #chic, #clothing, and etc. This casual business also permits you to use emoji hashtags, which are highly applicable and relevant to your page, niche, post, and business.
Hashtag Branding
A recent study has shown us that 70% of hashtags on Instagram are related to brands. This tells us that users are looking towards hashtags when finding, sharing or interacting with their chosen brands. A hashtag branding can include brand name, company name, any viral motto, expression or any other thing related to the marketing.
If you don't have a significant following on Instagram, hashtag branding won't work that well. If the user hasn't heard of your brand, it is highly unlikely that anyone will ever search that. However keep your hopes high and work on other hashtags with infinite traffic.
Don't drop your opinion
When creating an Instagram caption, you need to remember several technical constituents. You also cannot ignore your brand voice or opinion, when writing a caption.
To secure steadiness in your post, along with safeguarding an Instagram personality to get a brand alignment, you need to use a similar tone and approach for all posts. People will know that you have one recognized style to communicate with them and they will also understand your brand and posts better.
Following are some top tips to improve your consistency when writing Instagram captions:
Try to read your captions, in order to check their flow and balance. Make sure they are well spoken and their speech is not breaking
Designate one single person on your team with good communication skills, to write all the captions on Instagram.
Creating one single standard of voice and tone guide for your team reference when creating any post.
A call to act
Last but not the least, you must not forget about the call to action. Although it is not important to include a call to action or action in your caption, if you want to enhance your brand engagement along with sales, you will need to include it as often as possible.
As no link is clickable in the caption, it is essential to dedicate a lot of thoughts in your actions to make it look attractive. Following are some of the best examples of calls to action. Increase your brand awareness and engagement by frequently using them.
Visit the link in our bio to know more
Mention a friend who you want to share this with
Double click on the image if you agree
Share your thoughts by leaving a comment
Raise the concern by sharing this post
Although it is sometimes not practical to force your followers to visit the link in your bio, or ask them to like your post, and even tag a friend, we suggest you make use of some sort of call to act phases in your Instagram post descriptions for a maximum effort.
As Instagram crops your captions with only 125 characters visible, it is important to use your call to action as early in the description as possible. Or else, your audience may not be able to see it and click the link in your bio.
Use tools that can help you with posting
Developing an ideal Instagram post can be a difficult job to do, especially if you are managing it with a phone. Instagram has made it hard for you to post, create, and schedule from desktop PC. However, they are going to provide automate and schedule post ability for business accounts with the help of their API, by using 3rd party tools.
Following are some of the best tools you can try to use and make posting easier on Instagram.
Grum
This tool allows you to upload images and schedule posts unswervingly in your browser, so you can work on it from a desktop PC. Grum is developed only for Instagram posting and you cannot use it for any other social media network site.
Later
Later is an automatic notification tool. It will notify you to post at the desired time. They offer a free account and other important features such as analytics.
HootSuite
Just like Later, HootSuite is a reminding tool for Instagram posts. But one feature is an exception. It helps you with content management to other social media platforms.
Instagram Hashtag Generator
Hashtags are the marketing blocks of an Instagram post. But writing one can be a difficult and time-consuming task as one post make use of multiple hashtags. Fortunately, there is a tool known as Instagram Hashtag Generator, which will help you to rapidly generate relevant hashtags for your posts. You can easily copy-paste them into your Instagram post afterward.
Insta captions for e-commerce business
Marketing of your business on Instagram is very important. However, most of the brands don't realize this and even if they post something, it is without a good caption.
Writing a great caption can not only provide you an edge over your competition, it can also help you grow your brand, by enhancing target audience. It also means you can generate more revenue for your business. Luckily, writing a caption isn't difficult and by adding some elements, you can easily benefit from it.
---
Author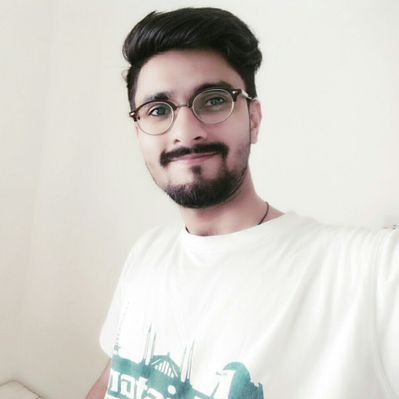 Yousuf A. Raza loves guest blogging and content marketing. Currently, He is working as a digital marketing expert at Dream World Travel, Ltd. You can catch him at Facebook and Twitter to learn more about him.