Facebook ads and videos are a way of marketing, and with an advertising budget, you'll want to make sure that you utilize it all completely.  Marketers spent about $21 billion in the last year alone, and this accounts for almost 2-0% o the market as well.  Facebook is one of the prime social media networks people use to help promote their businesses, so it's natural that you want to create content that will ultimately generate success, and get others interested.  Ads and videos are a huge deal, and that's why we are here to tell you about the ad dimensions for Facebook videos, and what they mean for you in this coming year.
---
Videos in General
If you're going to advertise with your content, you need to follow the guidelines for generalized videos.  With this, you'll want to make sure that your videos are the highest resolution possible, but it's good to have the following specs
• An H.264 compression
• A fixed frame rate
• Progressive scanning
• Square pixels
• AAC Audio compression at 128 kbps+
These alone should be on the ad videos to start.  You can also use the generalized means to create dimensions for videos that are a bit longer.  Here, we'll also tell you about the video dimensions for ad videos that are a bit longer.
• Video rate of 9:16 to 16:9
• 4 GB ma video size
• A minimum of 1 second and a max of 240 minutes ()but I'm pretty sure nobody will hit that max)
• Optional video captions
• The highest resolution that's possible with this that meets the limits of the ratio
• 125 characters of text
• Sound is an optional point but is recommended to drive traffic
• Video thumbnail images that are more than 20% sext may reduce the delivery
• Vertical videos need to have the aspect ratio be only 2:3 and can't be any taller on Facebook
These are usually the main requirements that you should consider.  However, if you o have a link in there, you can also add the following:
• 25 characters to the headline
• 30 characters to the description of the link
• A Technical tolerance of about 3%
These different factors should all be used for any Facebook video before you begin with this.
What about Objectives and calls to action?
Yes, you can add these as well to videos.  The supported objectives are all different in it of itself, and some of the different aspects you should know about include the following:
• Building reach
• Gaining traffic
• Getting likes and engagement
• Awareness of your brand
• Event details and responses
• App installations
If you want to target certain aspects of your marketing campaign, you can use those.
In the same vein, you can use similar calls to action, and some of them include the following:
• Telling others to learn more
• Get them to sign up, get a quote, or even book now
• Watch more on the subject, or even download something about this
• Listen to whatever you want them to listen to
• Get them to subscribe
These are the major ways to get Facebook calls to action fully utilized on your site, and it's one of the best ways to truly create a worthwhile situation for your business in a bunch of different ways.
---
In-Stream Video Ads
In-Stream video ads are different from regular ads on your feed, in that they last only about 5-15 seconds, and they target a certain group of people, with about 90 % watching, and 70% complete, so they're quick, easy, and they can be digested quite readily so that they can get the attention of users.
But, unlike the other video ads that you have, these ones have their own certain dimensions.  They do have similar ratios and other parts of this, but there are a few differences.  Here, we'll discuss some of the different elements of an in-stream video ad that you should know about.
• Again, the highest resolution possible is recommended
• The same aspect ratio as before is used
• Have the video is in MP4 or MOV formats
• The length is 5-15 seconds
• File size is max 4 GB
• You almost need video sound for this one
• It has 125 characters of text
• The headline is only 25 characters as before
• The link description is 30 characters
These are usually available for videos in your stream, and they are worth trying out.
---
Marketplace Ads
If you're selling on Marketplace, you can use videos for this too, which is pretty awesome.  The dimensions are the same for the in-stream videos, but the purpose of using marketplace video ads is if you have a product you want to get out to the other people that look on marketplace, and you want to make it easy for everyone.
Usually, though, marketplace is not the ideal location to advertise your products, simply because of the fact that unless it's local, usually people won't be interested. But, you can use these if you're building a local business, and you want to get the interest of other people. it's got the same video dimensions as others, and it's a valuable advertising platform
With new advertising ventures being used in this day and age, it's important to consider using Facebook ads to get more interest, because simply put, almost everyone uses Facebook. it's a social media powerhouse, and many people enjoy this.  that's why, if you're looking to get more interest in your business, and to truly gain the traffic that you desire, you can do so through Facebook ads, and by using videos that convert to guidelines, you won't' be wasting valuable ad budget, and instead you'll be able to create content that works for everyone, and SEO Brisbane says it  is the perfect way to get traffic and attention for your business.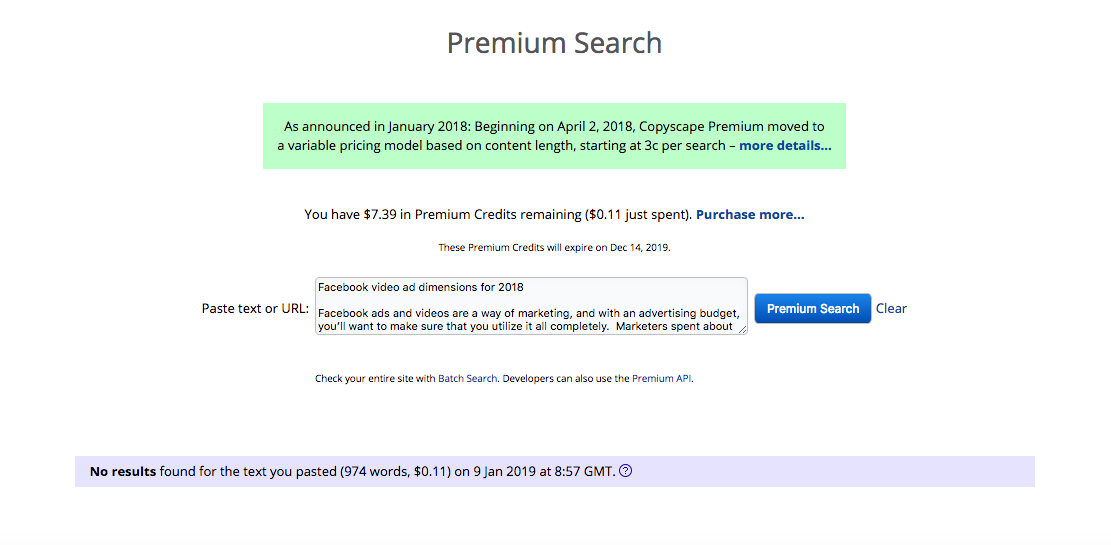 ---
Author: Emily Bartels
Emily is a Content Writer and Developer at Constant Clicks that helps businesses to grow using digital marketing practices. She has been in this industry for 5+ years and specialises in writing educative content on SEO, Social Media, businesses. She loves to read trending news to keep her updated!