Given this fact, it's not surprising that the voice recognition industry is expected to exceed $601 million by 2019.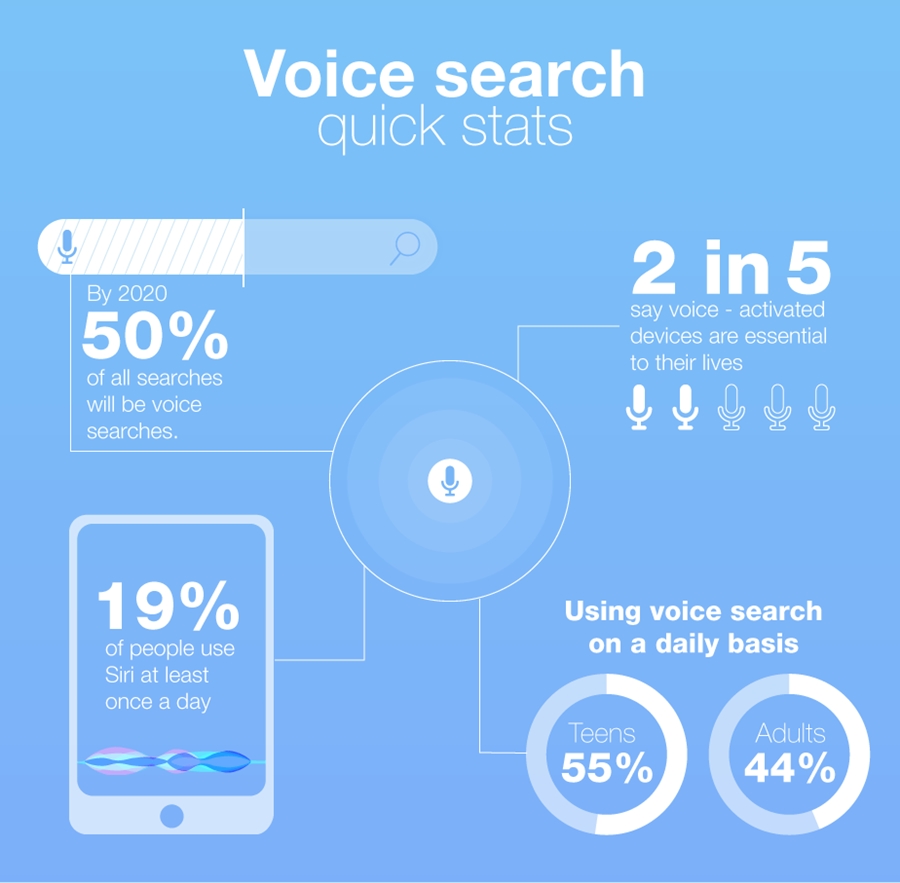 Flickr photo by Shon Wisniewski shared under a Creative Commons (BY 2.0) license
Voice search changes the way people conduct searches. After all, remember that the main idea behind it was to make users' web browsing experiences smoother.
Namely, in the past, we were limited to text-based searches. To save time and find the desired information quickly, we didn't type full sentences into Google's search bar. We limited our queries to a few keywords.
Voice search, on the other hand, impersonates real-life conversations, letting us conduct more relaxed, natural queries. You can now ask Google a question and listen to its answer without even looking at the screen. Precisely because of that, your users' queries are also more relaxed.
These trends impact your PPC tactics significantly. Here are a few practices that will help you optimize your ecommerce PPC campaigns in 2019 and beyond:
Check whether your PPC campaigns are already getting some voice search traffic.
Download your Google AdWords reports to see whether you're already driving traffic from voice queries. Look for those keywords people use when interacting with personal assistants. These are usually long-tail, conversational queries. Even though these phrases are too long to optimize your campaigns for, they will help you understand your audience's search intent.

Google Ads Screenshot
Add negative keywords.
Some of these keywords you find may not be relevant for your ecommerce PPC campaigns. For example, if you're selling furniture, then a query "OK Google, what's the most expensive piece of furniture" is not valuable to you. In this case, you need to add "the most expensive" or "piece of furniture" as your phrase negatives and prevent generating poor-quality traffic.
Pay attention to your existing negative phrases.
If you've been doing PPC for quite some time now, you probably have a list of negative keywords you added based on your campaign performance data. However, voice search has changed the rules of the game and now it's time to review these negatives. For example, if you've labeled queries with what, where, how to, when, what is, where do I, near me as negative keywords, you should remove them from the list.
Target keywords that make you visible in voice search.
If you're getting voice search traffic without even optimizing for it, that's great. Now, you need to refine your keyword optimization to get the most out of voice PPC campaigns. You should start targeting long-tail and conversational keywords to target qualified paid traffic. You could also target question-based keywords with what, why, and how. Above all, focus on search intent. Someone searching for "OK Google where to buy quality rugs near me" is more likely to make a purchase than a user saying "OK Google how to determine the quality of a rug."