Shopify is undeniably one of the best e-commerce platforms in the market.
Apart from the user-friendly interface and apps that make it easy to implement functionalities, Shopify also features hundreds of themes that can give your development a running start.
However, not all e-commerce themes are built the same. While it's true that most of these themes look visually appealing, not everything is optimized for sales, which is what your design should really be built for. Compared to site templates like this one, Shopify themes rock.
That's why we decided to put together this post on the top Shopify themes that were big in 2018.
Let's get started.
---
1. Testament
Price: $140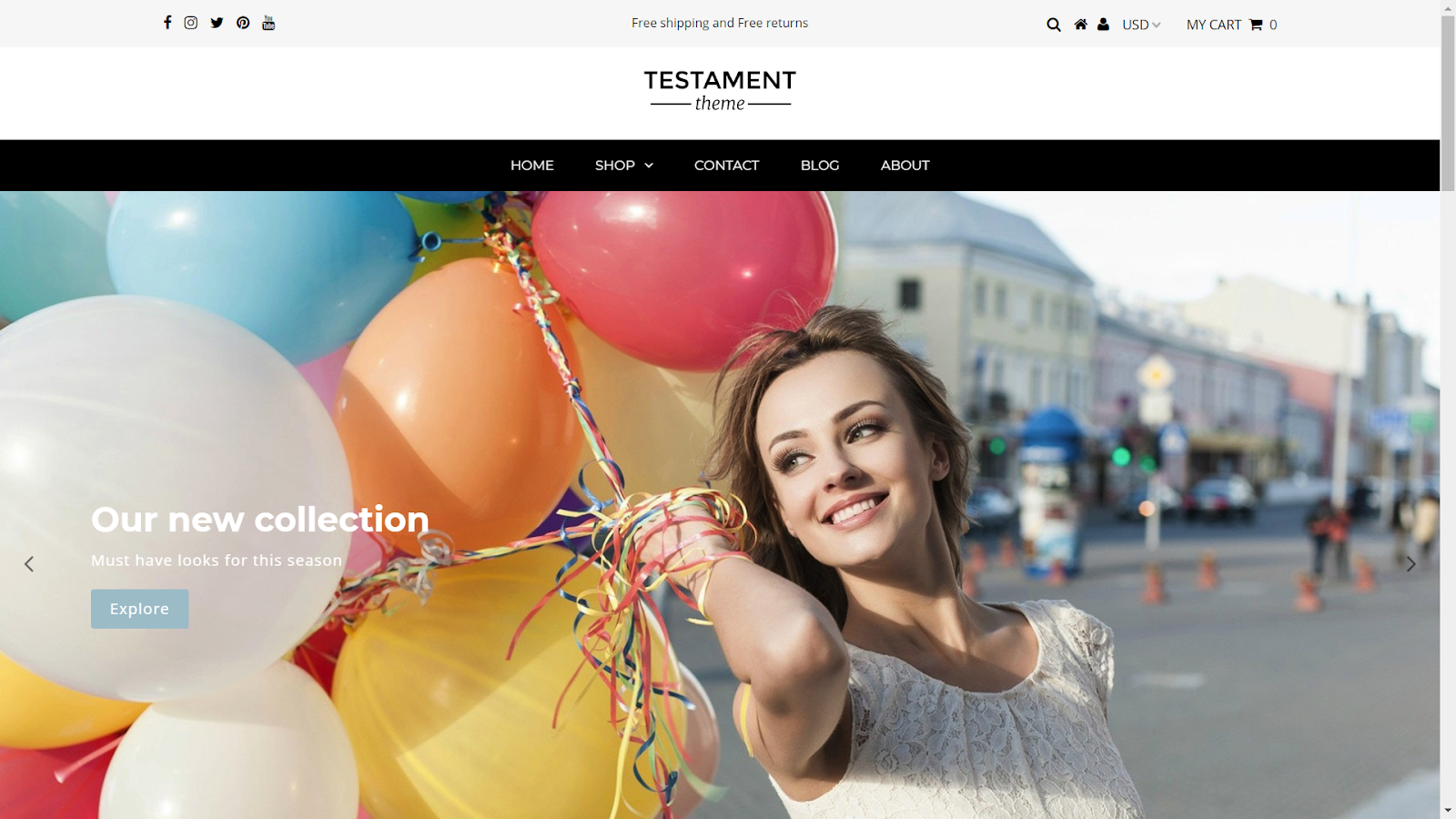 Testament is among the most popular paid themes with reasonable pricing.
Its key features include a collection page sidebar, multi-column menus, product color swatches, and pop-up product details. These make sure customers get an intuitive shopping experience without any dips in performance.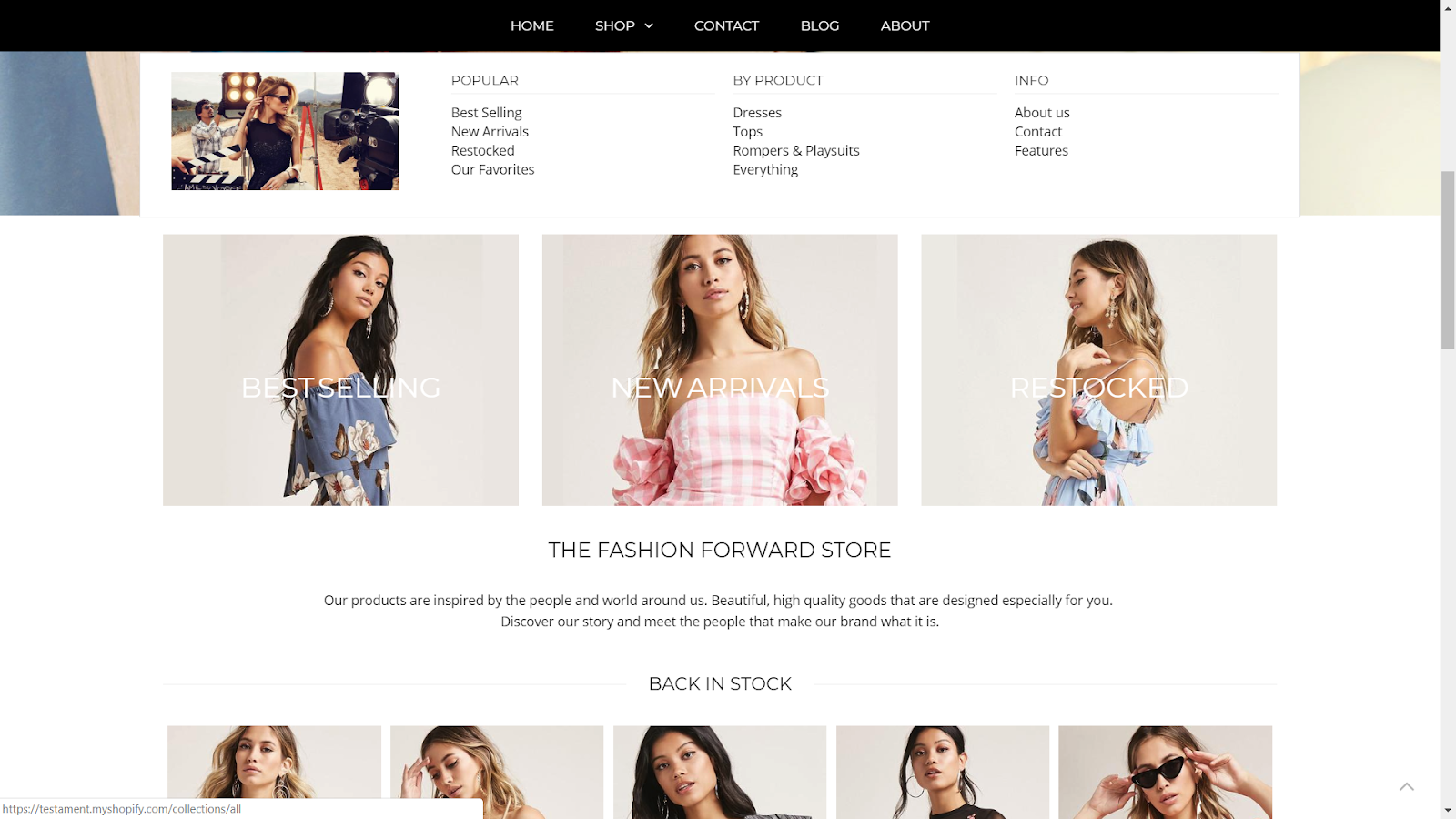 Just bear in mind that Testament is a visual-heavy theme that relies on high-resolution images. The slideshow section, in particular, is best utilized with images that tell your brand's story rather than product images that may not be big enough to fill the screen space.
---
2. Minimal
Price: Free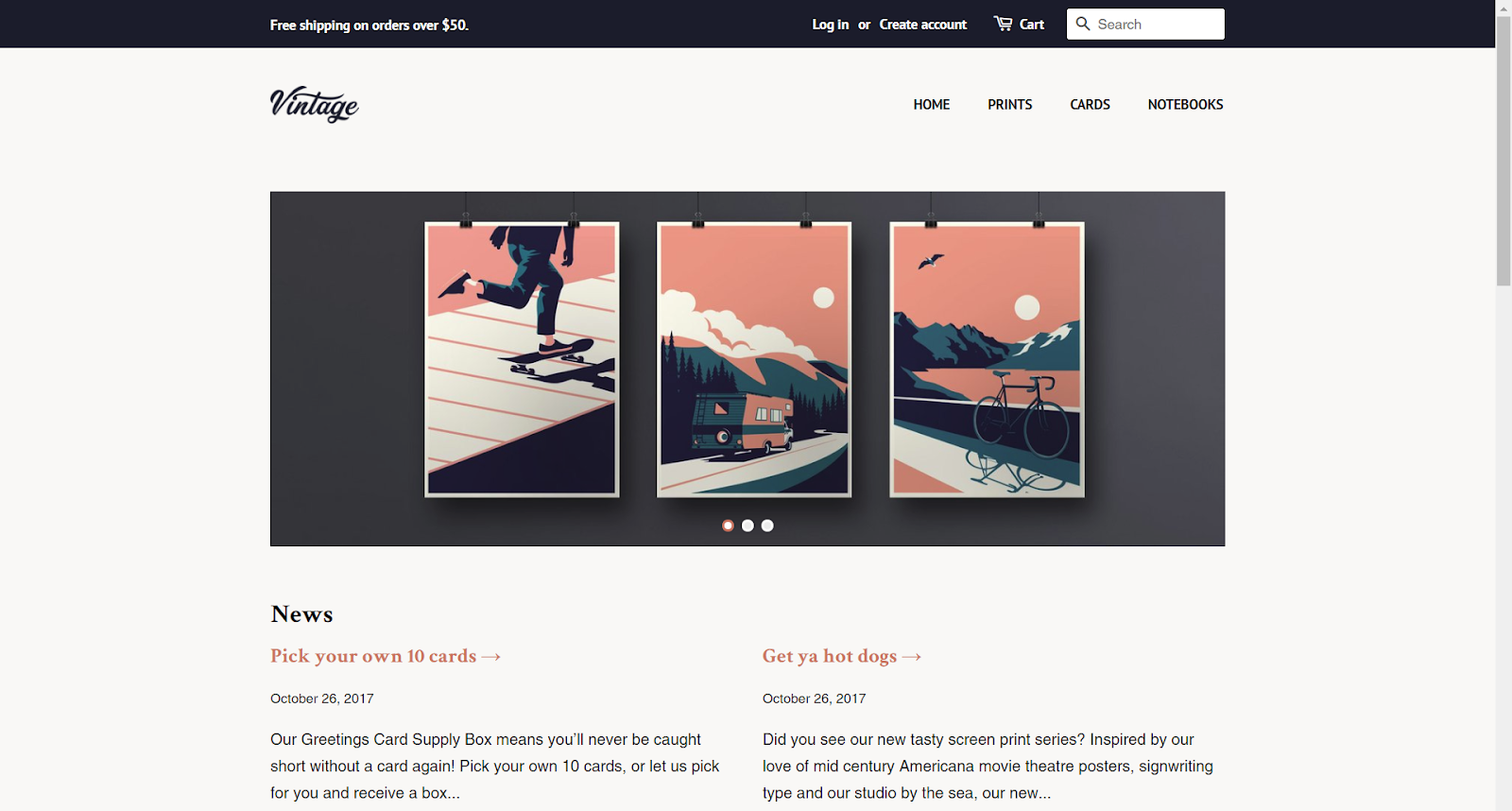 The fewer elements loaded to a theme, the easier it is to align your pages with your sales promotion strategies. That's why Shopify's Minimal theme is a must-have in any "top themes" list.
As the name suggests, it's as minimal as you can get with e-commerce website design. Still, it has a couple of display features that can put your products on the best light, namely product zooming, homepage video, and slideshow.
The products page is also as simple as you can get, with sorting options as well as custom overlays for products that are out of stock and on sale.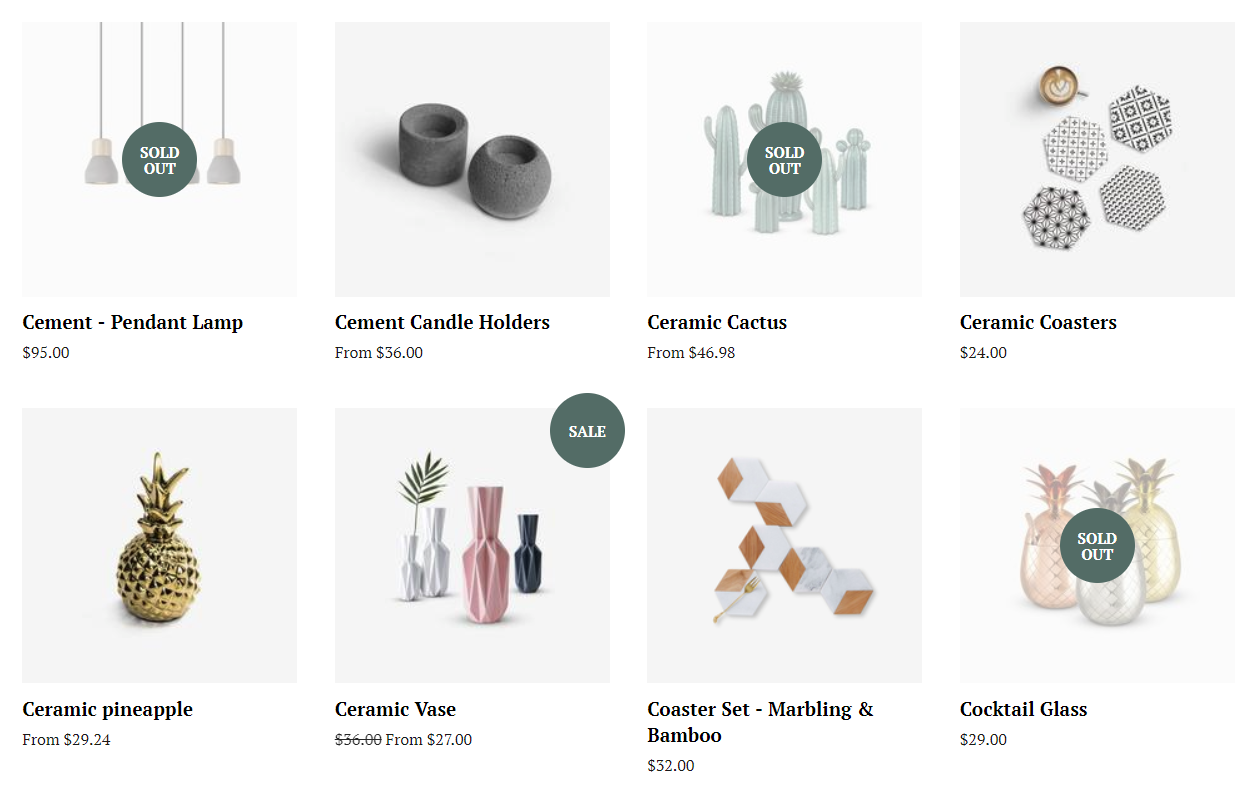 ---
3.  Pipeline
Price: $140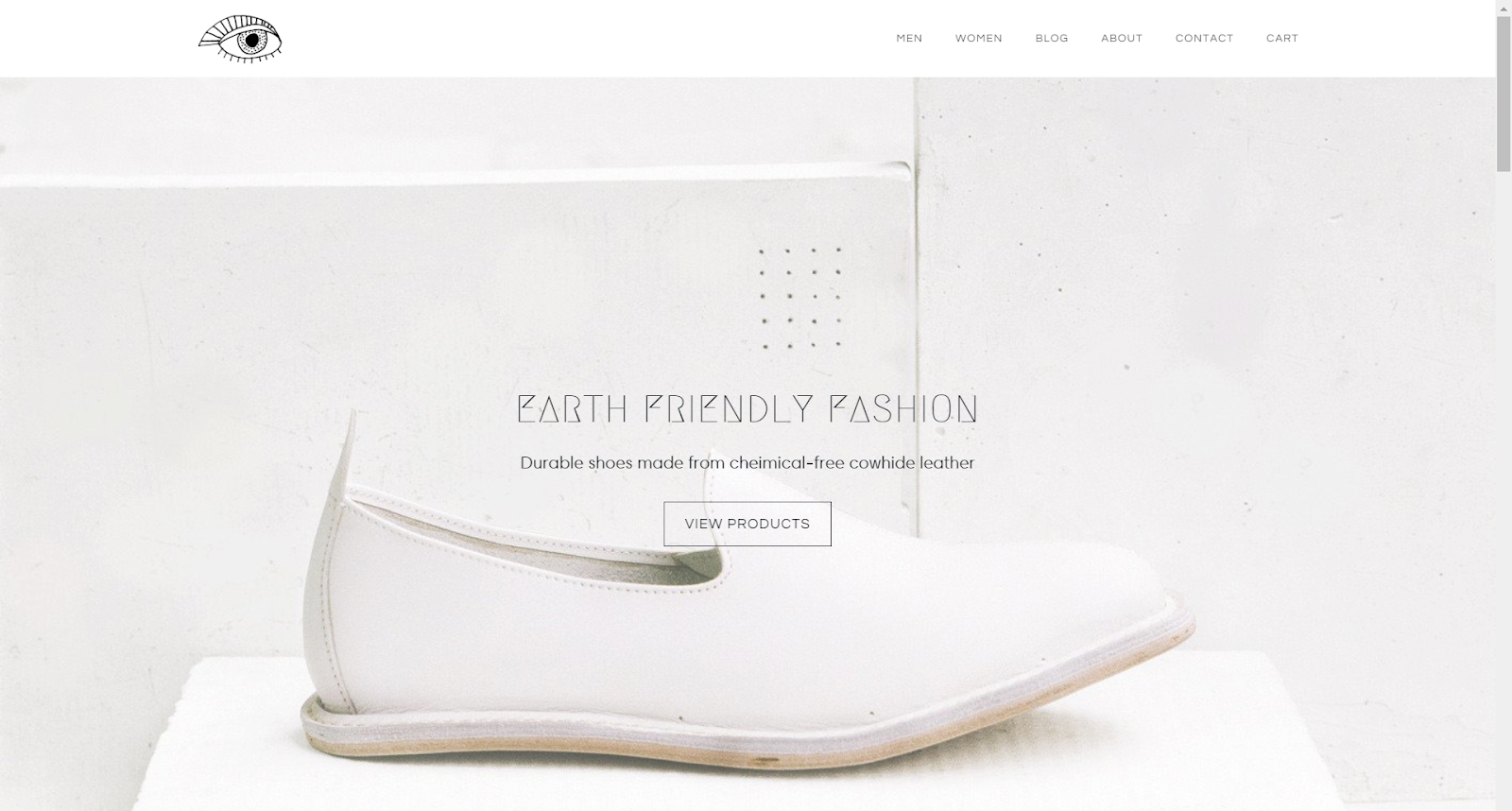 Speaking of minimalistic, Pipeline is a popular theme that leaves no room for visual clutter.
Just like the Minimal theme, Pipeline also features the bare essentials of a modern e-commerce store. Above the fold, you can have your value proposition front and center with a high-resolution background image.
Pipeline also kickstarts the customer experience with a CTA button and a clickable directional cue. Either of these will take users to your product showcase.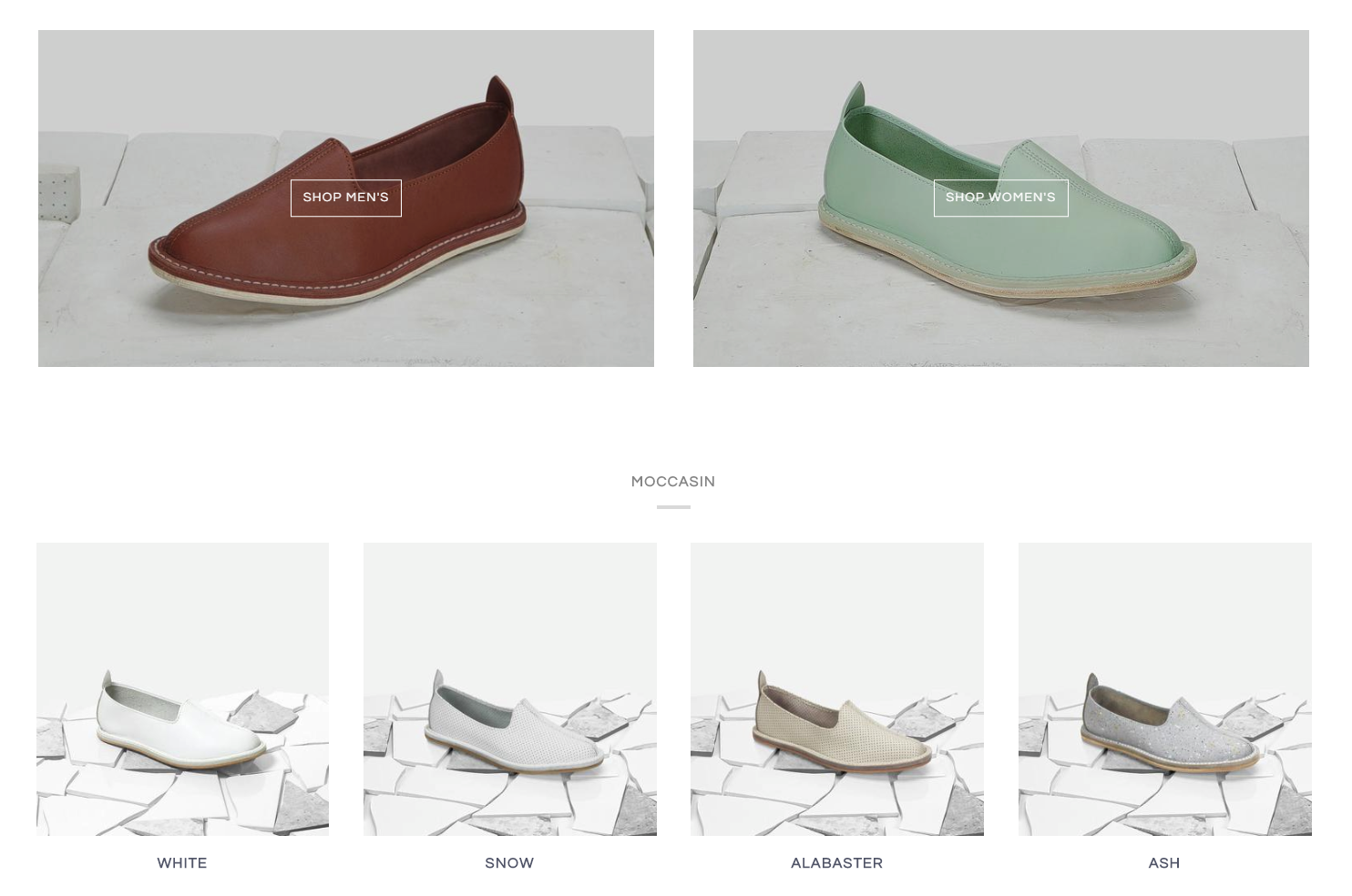 ---
4. Mobilia
Price: $180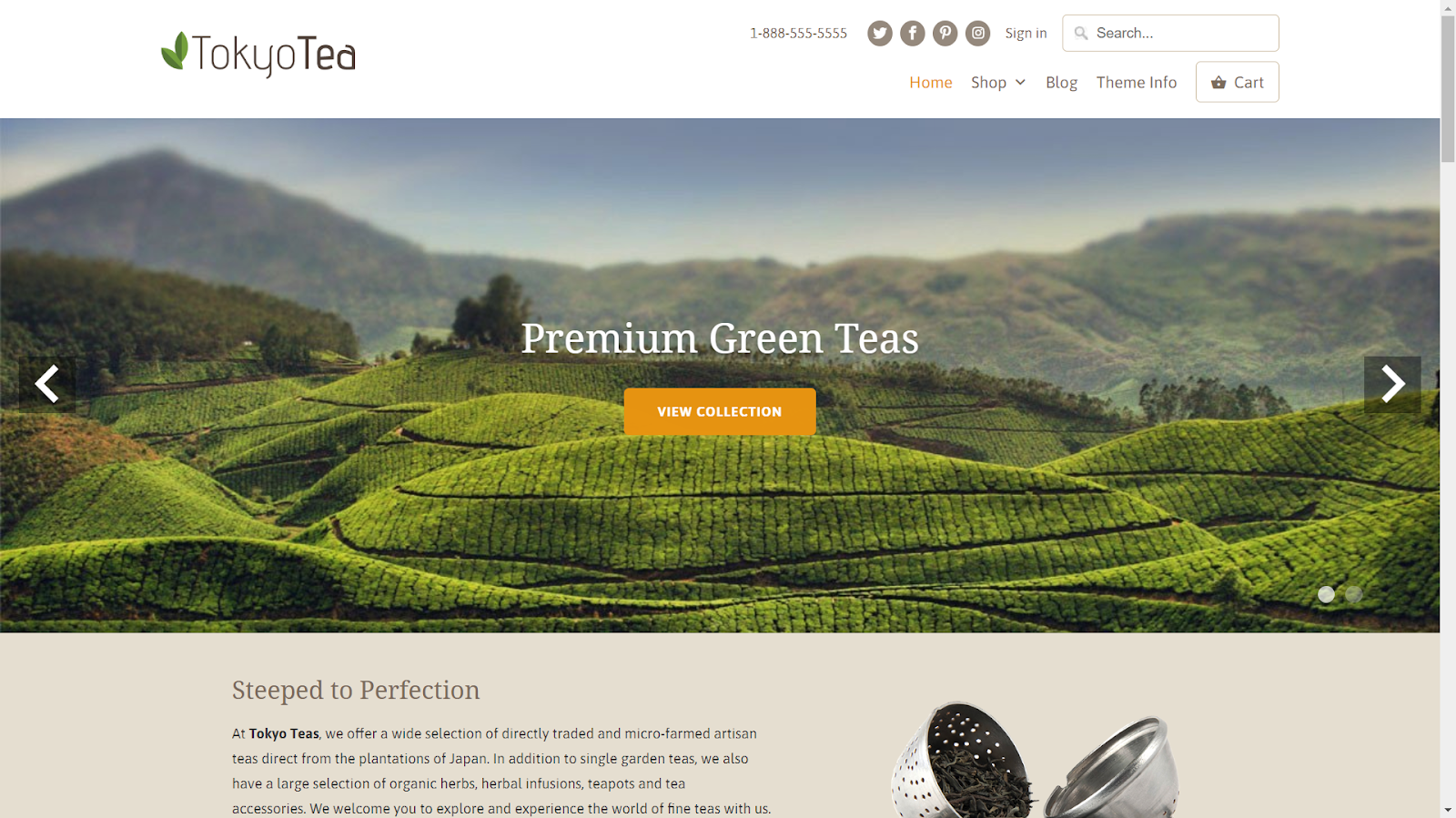 Mobilia is a premium theme that maximizes your screen real estate with its unique layout.
At the theme's header, customers will find intuitive navigation elements that could take them anywhere on your site. There's a simple menu, search bar, and a "Cart" button that can smoothen the checkout process.
The social media sharing buttons are also presented in an aesthetic yet non-intrusive way. Remember, linking your online store to your social media channels is a great way to build your brand — you can't afford a design wherein social media integrations get in the way of the customer's experience.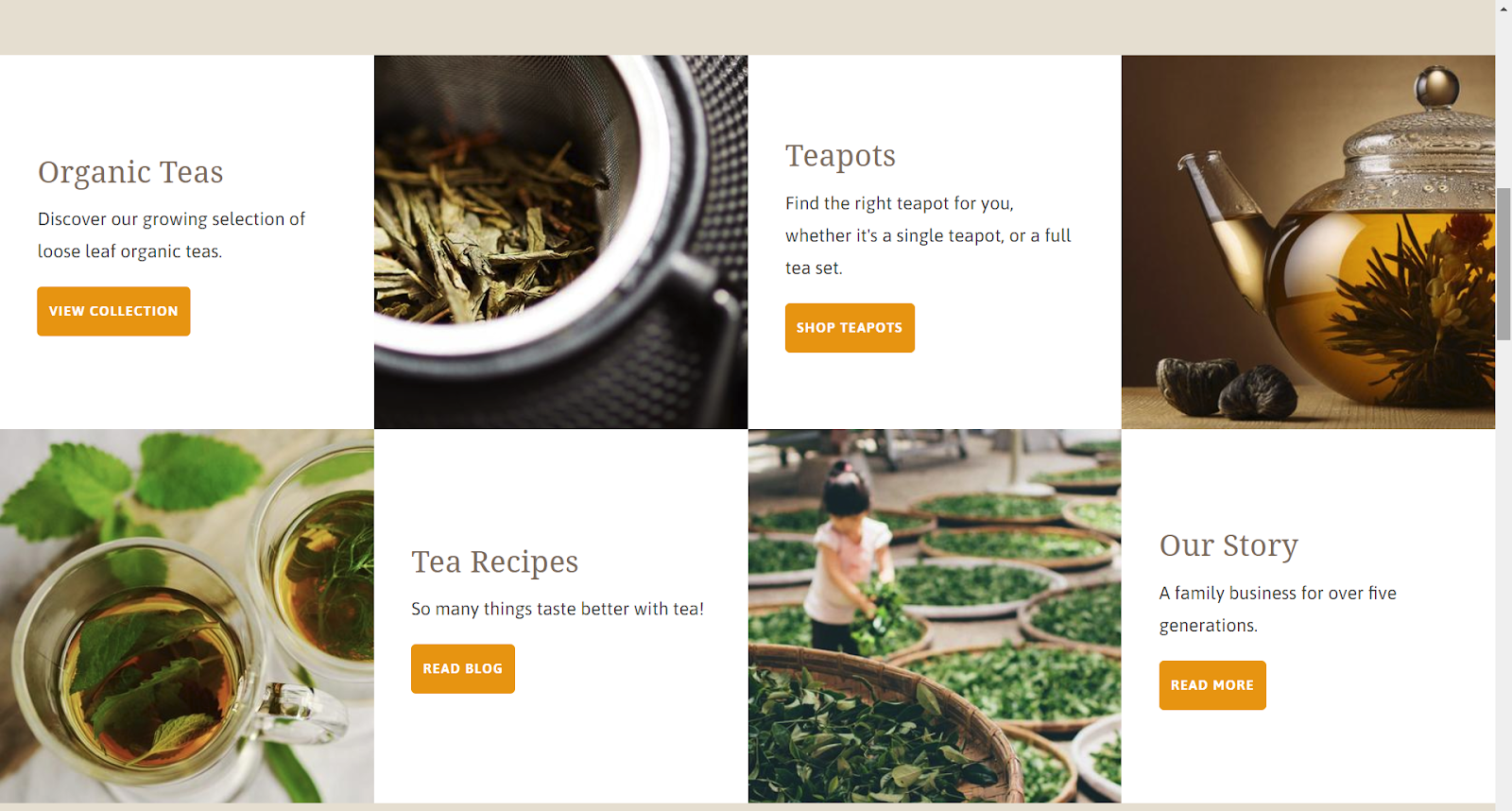 ---
5. Handy
Price: $180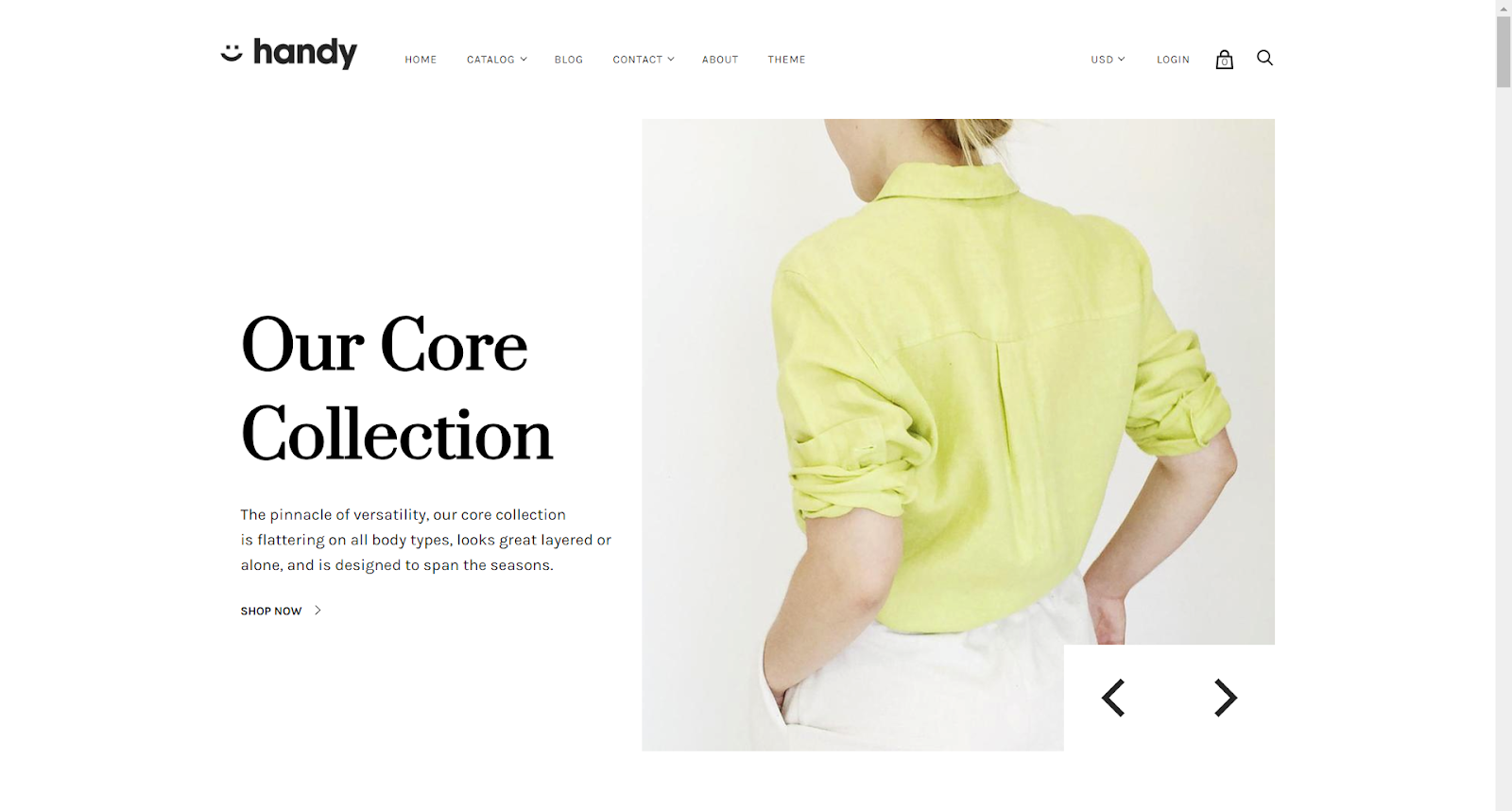 Handy is another premium theme that, unlike Mobilia, has fewer elements stuffed above the fold.
From a desktop browser, Handy brings about an experience similar to that of other minimalistic Shopify theme. However, its actually designed with mobile users in mind, which is why elements such as navigation arrows and content sections are optimized for swipe interactions.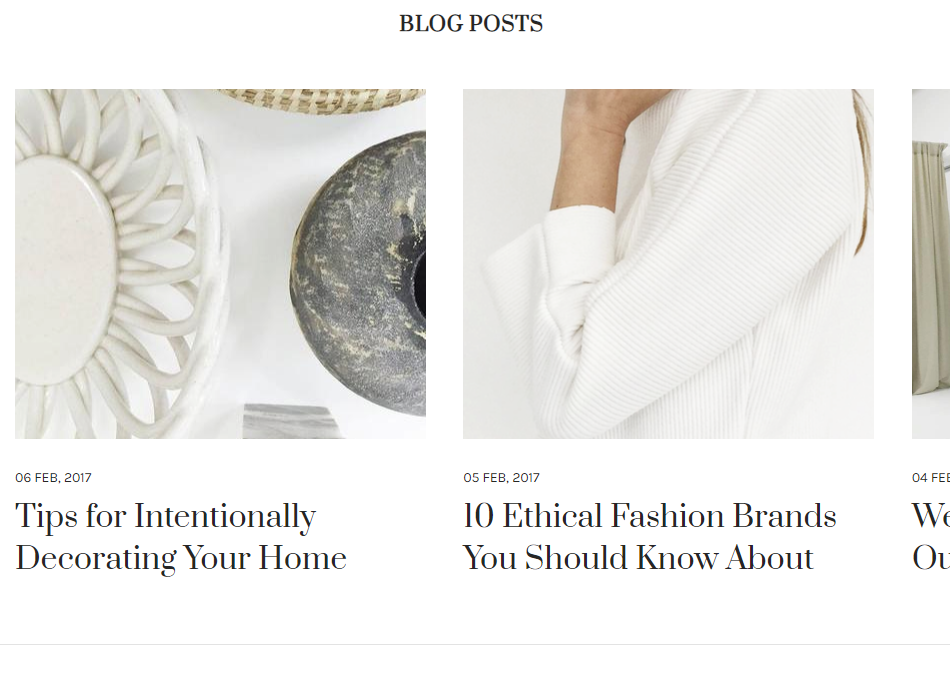 Keep in mind that the mobile experience has been the focal point of search engines like Google in recent years. A fast theme like Handy, sprinkled with basic SEO elements, means your website will have better chances at ranking on search engine results pages.
---
6. Narrative
Price: Free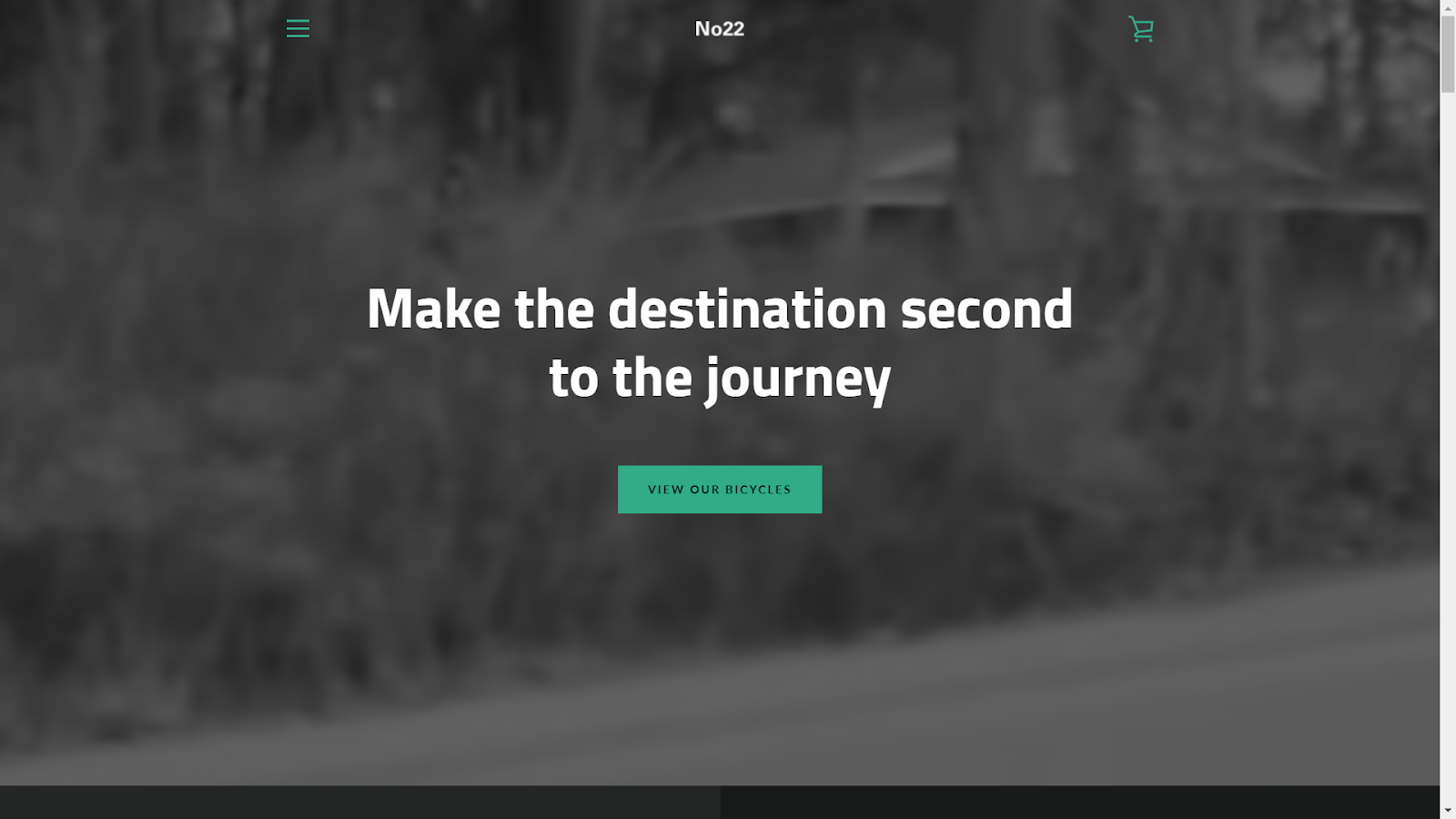 Product presentation is only a small piece of the e-commerce puzzle.
If you want to build authority and buyer confidence, your site must also tell the story of your brand. That's why the Narrative theme is definitely worth considering.
The Narrative theme is perfect for e-commerce companies that have a flagship product they wish to build on. From the homepage, it takes the customer into a journey of discovery that highlights the product's key selling points.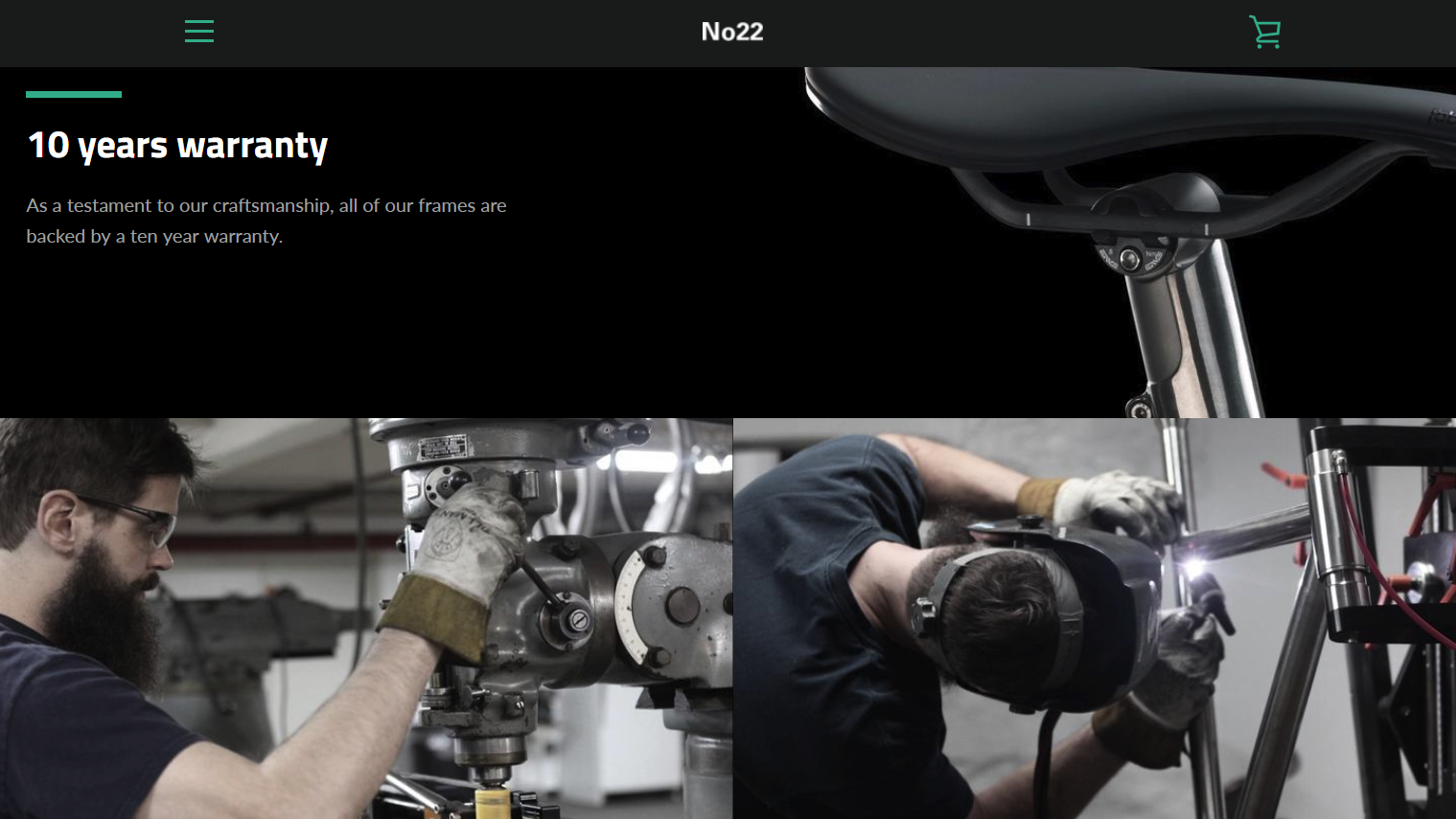 Of course, Narrative isn't the only Shopify theme centered around brand storytelling. It just so happens that it's free and highly customizable — ideal for startups that would live and die by the performance of their flagship product.
---
7. Turbo Theme
Price: $350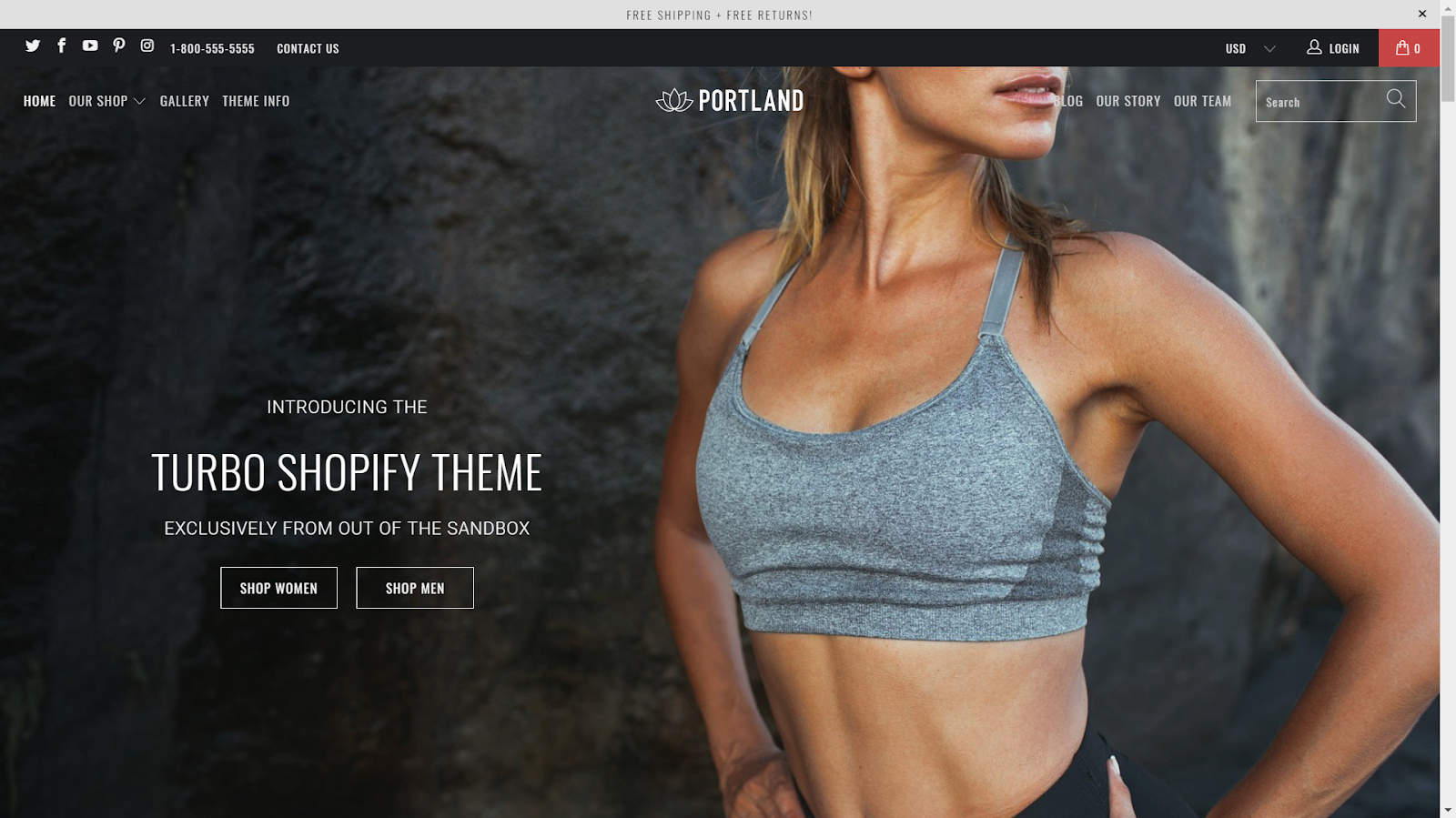 Let's step out of the Shopify Theme Store for a second and head to third-party marketplaces.
The Turbo Shopify Theme is one of the prized themes of Out Of The Sandbox. Its main features include robust navigation menus, a customizable FAQ page, a testimonials widget, and fast loading.
Keep in mind that, just like mobile-friendliness, loading speed is an important component of the user experience. This means it's also a crucial SEO factor that can help you snag one of the top spots in search engines.
The Turbo Theme also has an impressive lineup of content sections for just about every page you want to see on an online store. You can create a blog, display product ratings, present featured items, and more.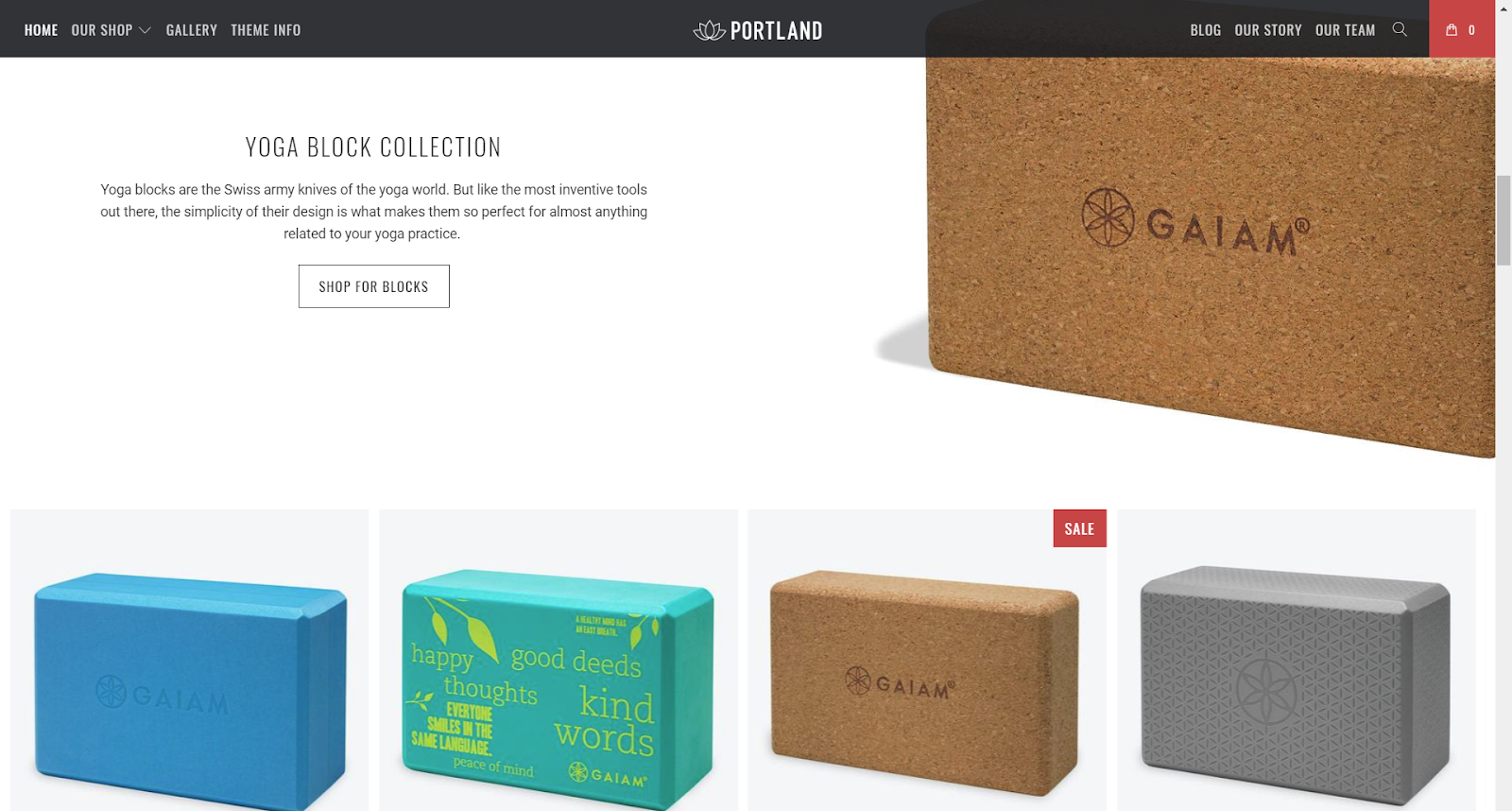 ---
8. Jumpstart
Price: Free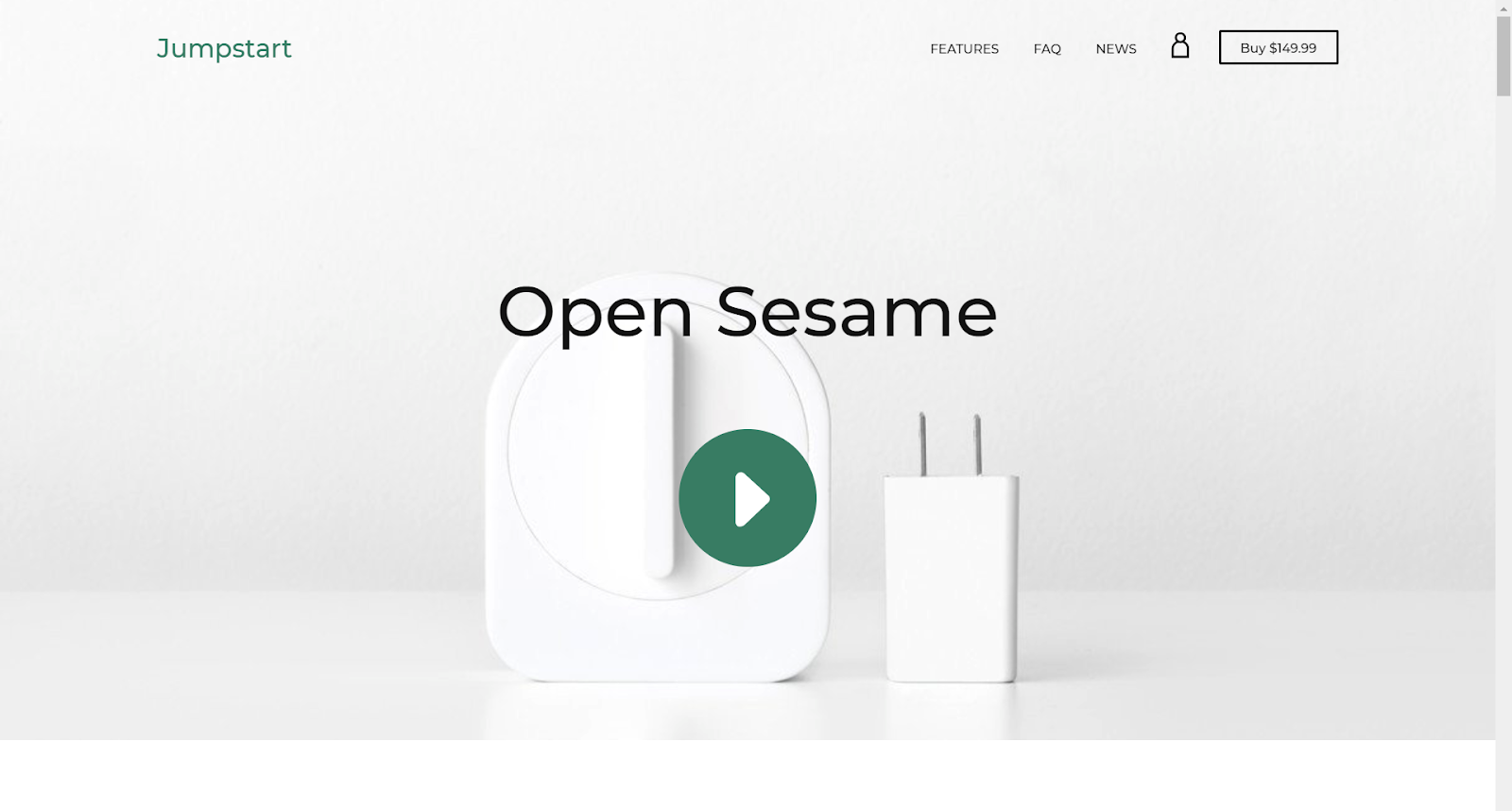 Jumpstart is designed for e-commerce startups that are still in the process of crowdfunding their business.
The centerpiece to this theme's design is the explainer video, which is the perfect way to get your brand's story across to backers. It also has a "campaign tracker" section that monitors the progress of your crowdfunding goal.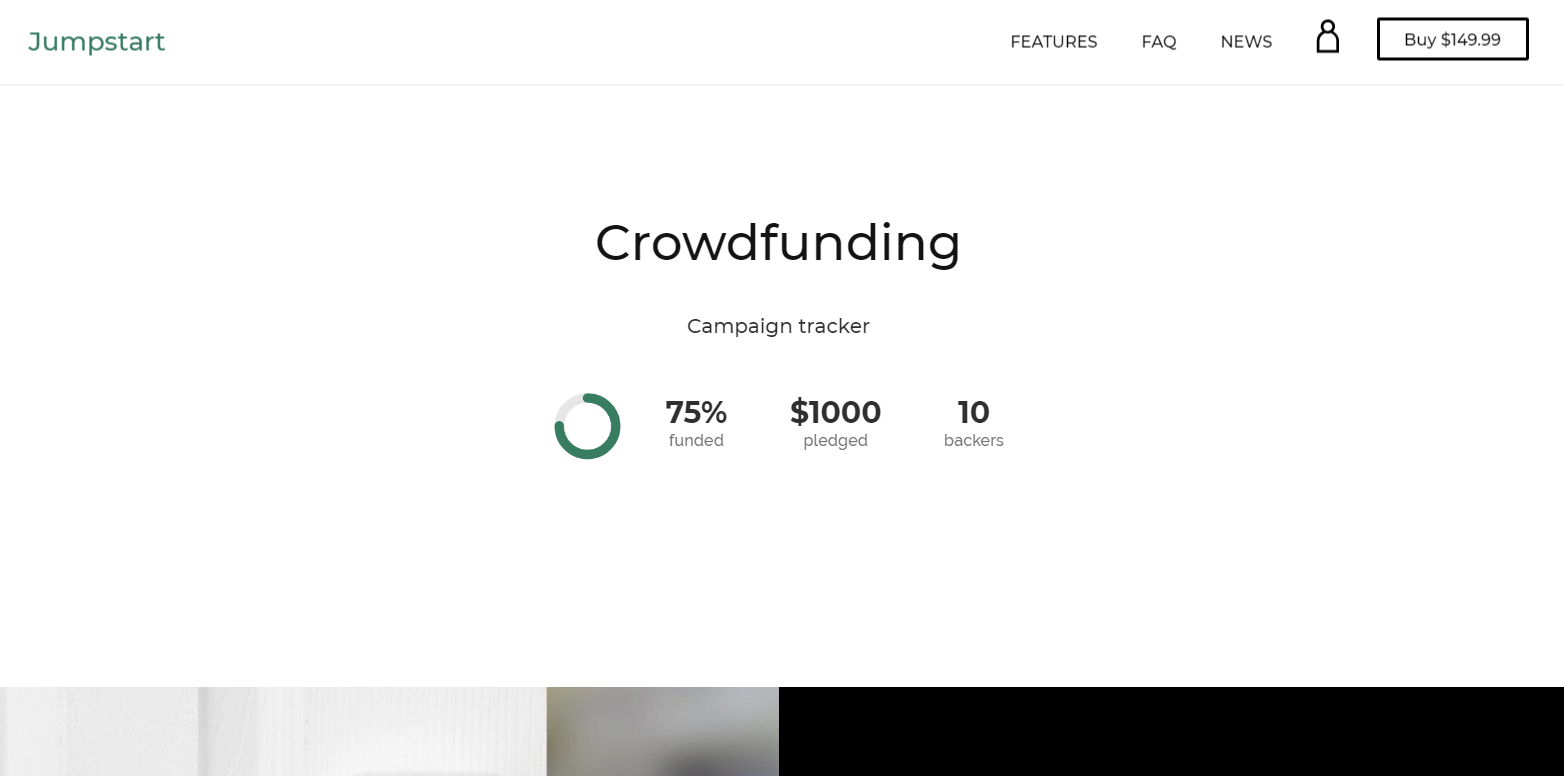 Just remember that Jumpstart is not a theme for e-commerce businesses with a large inventory. Scaling your site the accommodate a growing product catalog is also impractical with this theme.
Unless you need a Shopify store specifically for a crowdfunding site, you should take a look at other theme recommendations.
---
9. Story
Price: $180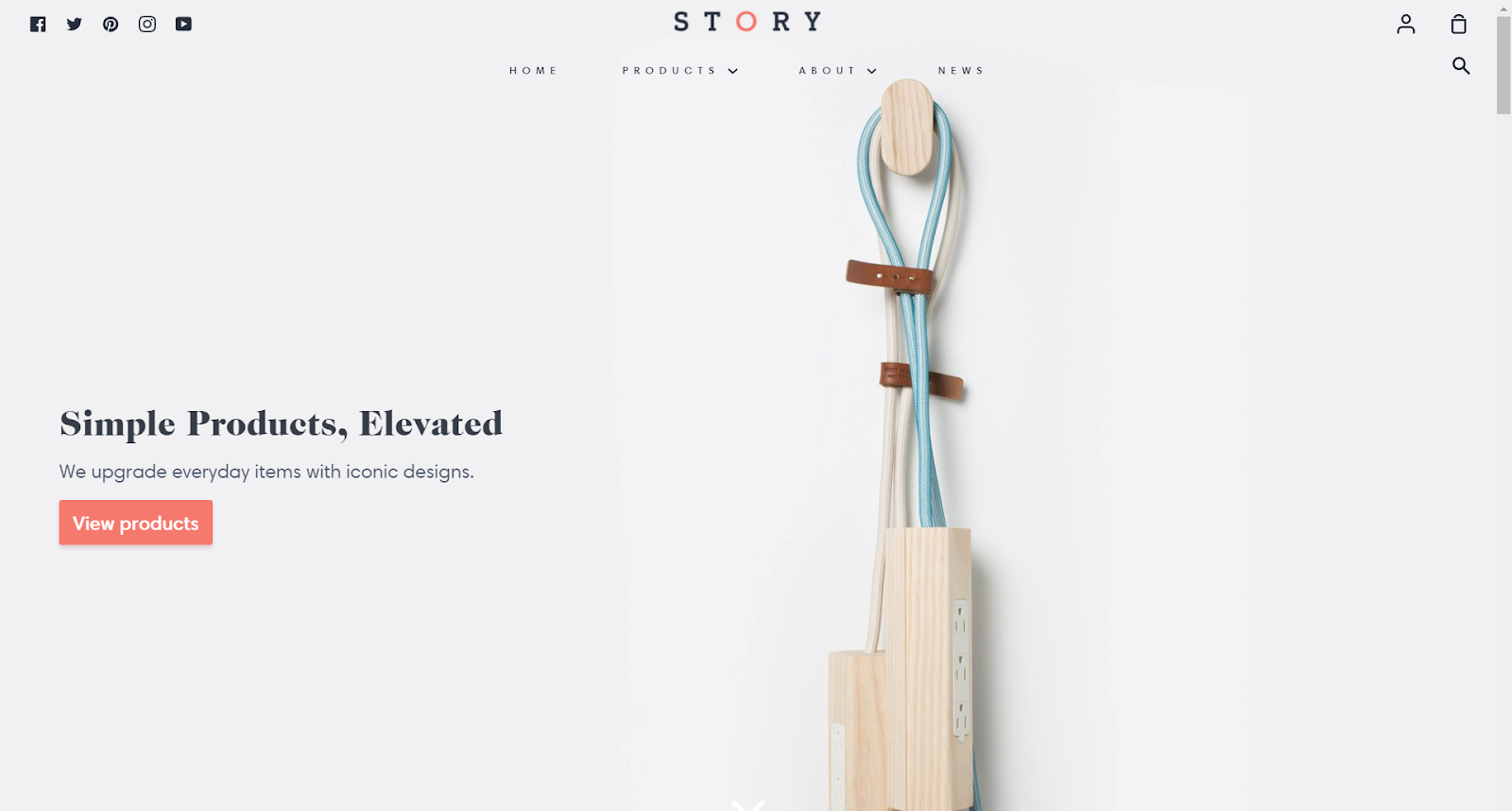 Lastly, Story is one of the latest, most promising Shopify themes available.
It has everything you need to deliver a compelling user experience on your online store — fluid performance, great readability, and customizable product presentation options. What makes it stand out, however, is the pre-made customer reviews section that will help you win your target audience's trust.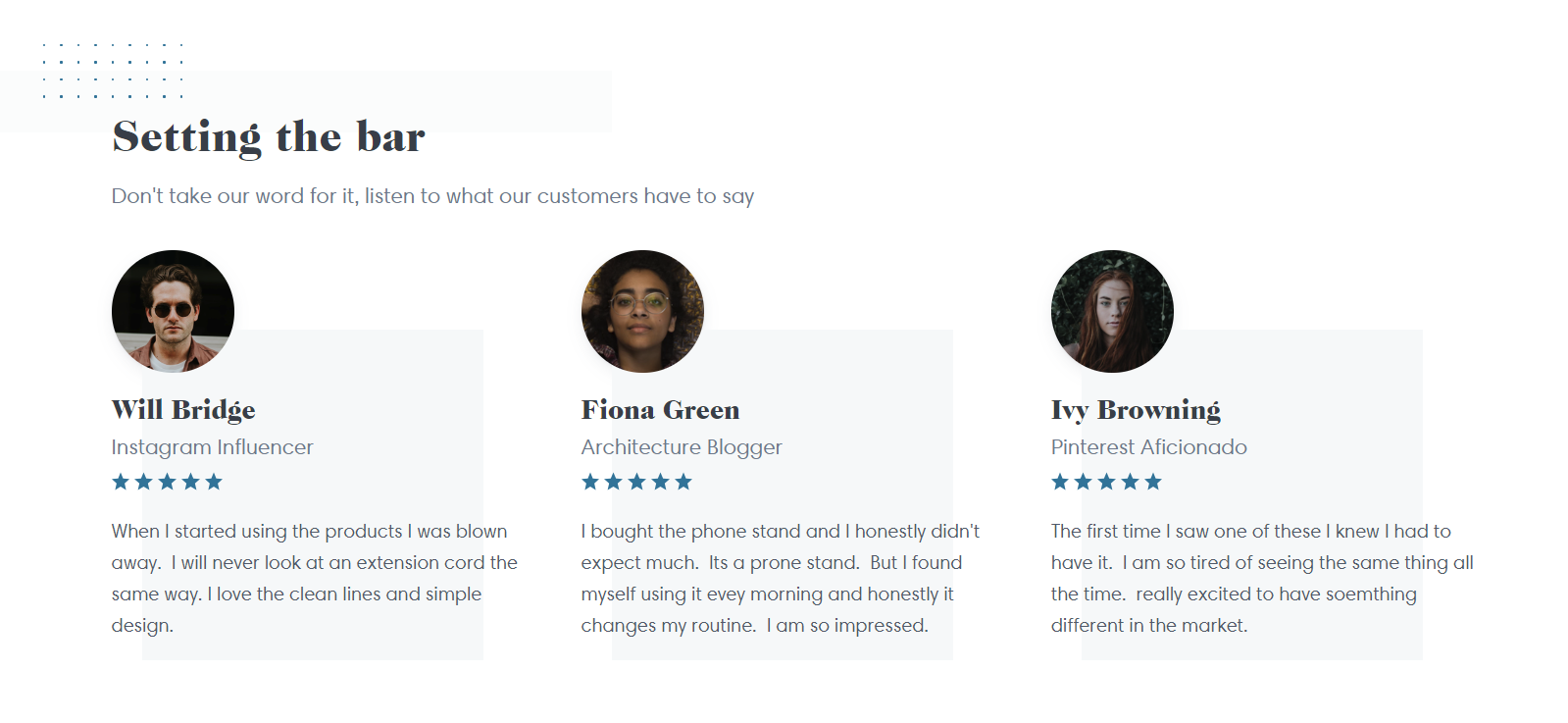 ---
Conclusion
There you have it — the top nine Shopify themes for the year 2018.
At the end of the day, there's no one-size-fits-all solution in e-commerce as far as themes go. It all depends on your business objectives and the tools you need to accomplish them.
Need some inspiration for your Shopify storefront? Visit this page to view our stunning design portfolio. Cheers!