Picking a platform and originating an online store can be a challenging task for you. Personally, I suggested Shopify. Why? Because..
Shopify is one of the excellent eCommerce platforms for people who are concerned about establishing up an online store. It enables you to build an attractive site with a broad range of ready-to-use themes that come in more than 140 different styles. There are numbers of choices open to design your Shopify sites.
Now Confused? Choosing an appropriate theme out of several makes you doubtful, it's expected. That's why in this article we cover some of the Shopify responsive themes that could help you to build your online store. Don't bother at all; I am here to recommend you some of the top Shopify themes. You can choose the one that goes well with your niche type and most notably, your choice.
Recommended read: Here are Top 6 Reasons to Choose Shopify for Your eCommerce Store
Here is the list of best 10 Shopify themes for your online store:
1) Minimal: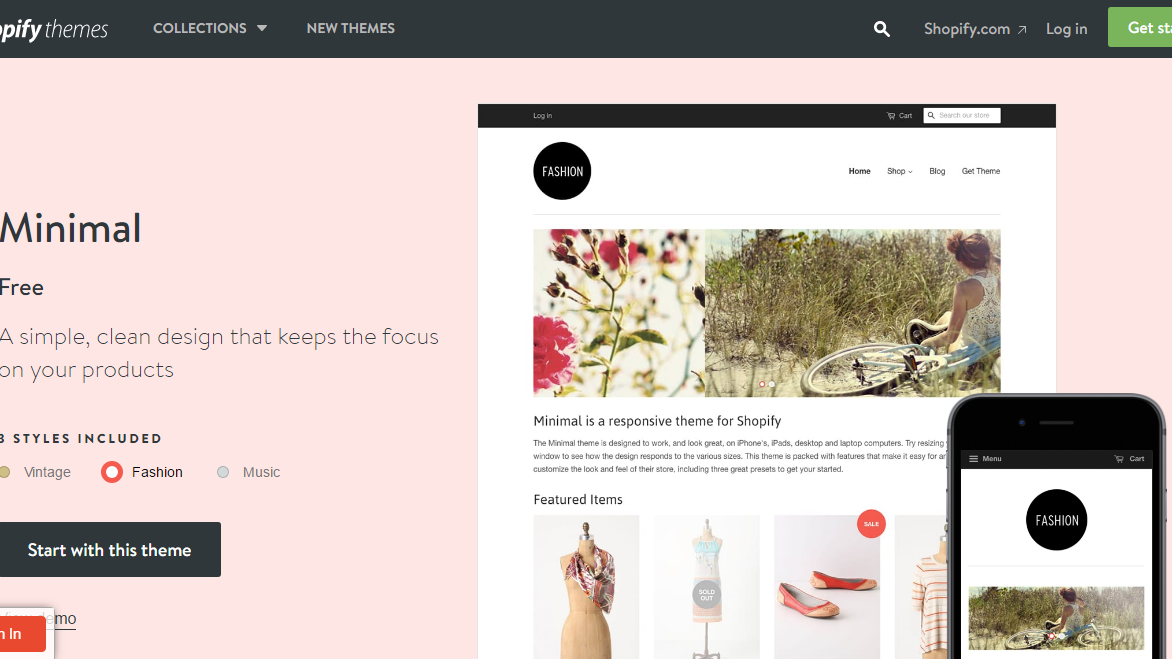 Minimal is a great layout responsive theme that permits you to highlight a slideshow, collections, products, promotional images, etc. It also comes with a zoom-in feature for your product pictures.
2) Maker: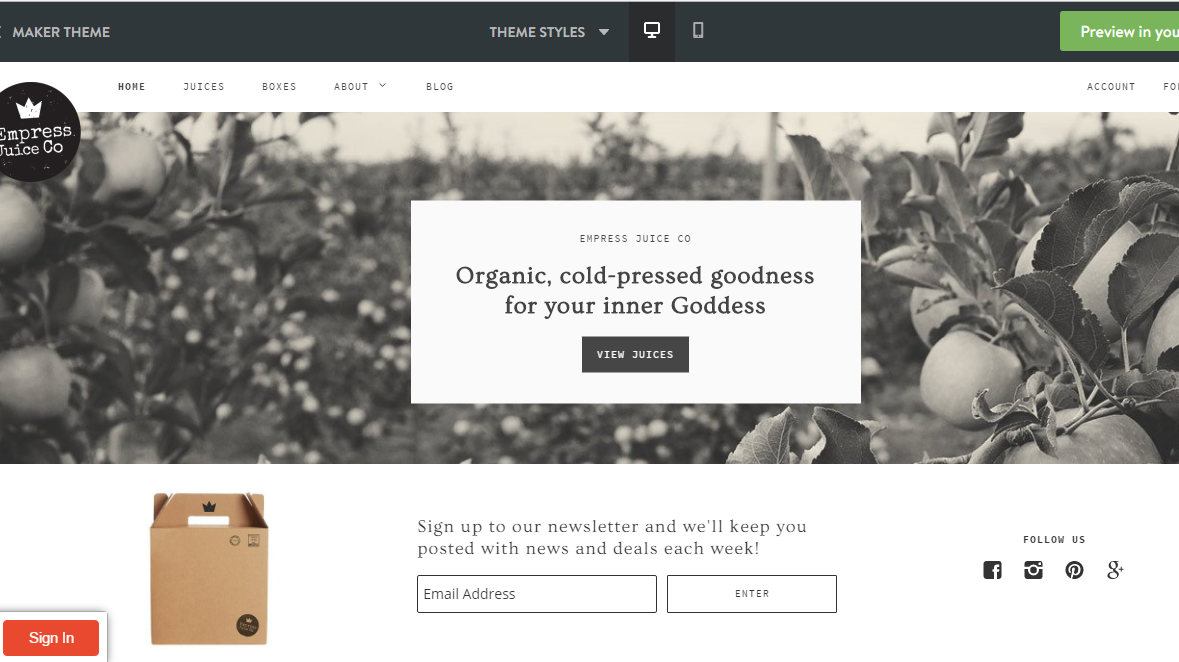 With Maker theme, small and large entrepreneurs receive a fully-featured Shopify storefront. Maker is responsive, have multi-level navigation, flexible product as well as collection page layout. It also has smart social sharing and Mailchimp integration.
3) YourStore Shopify Theme: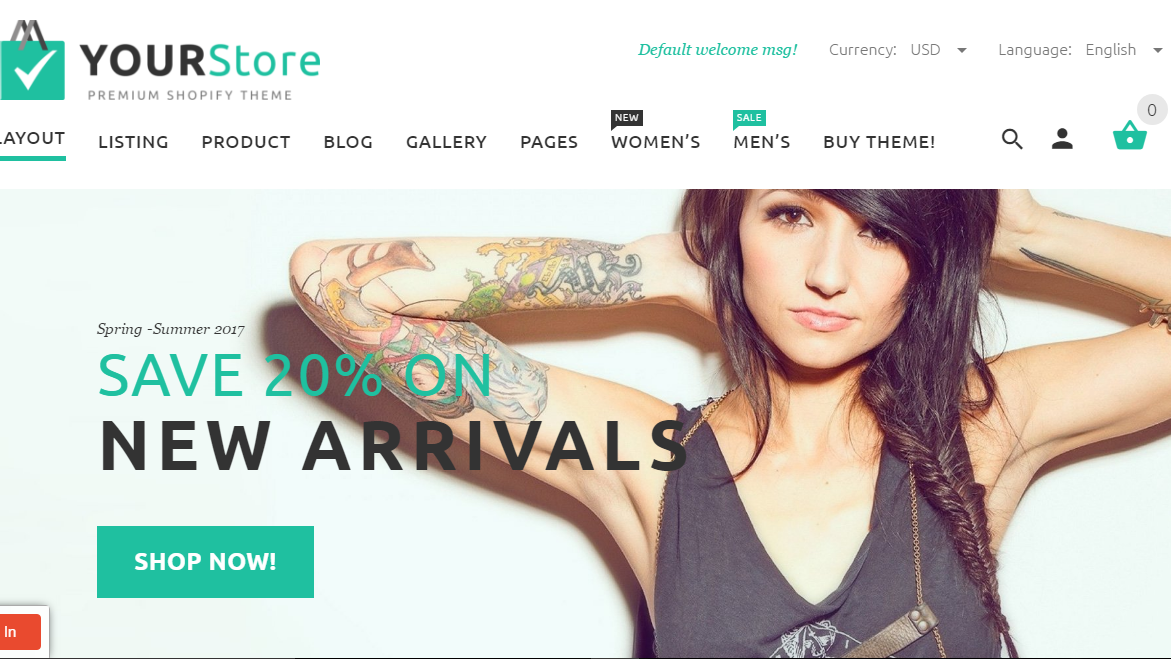 It is one of the excellent Shopify themes that you can get this year. It has a rich repository of features, yet it is simple to use with full support and a big knowledge base. If you are an amateur or average user who requires things moving quickly online, YourStore is one of your sure bets.
You will like their customer support too. They are very helpful and quick in fixing problems. Their layout is coded with HTML5 and CSS3. Their features include the Instagram widget, Ajax infinite scroll module, multi level navigation, Product Labels, Newsletter Signup, Product Page custom tabs, Special price countdown module, etc.
4) New Standard: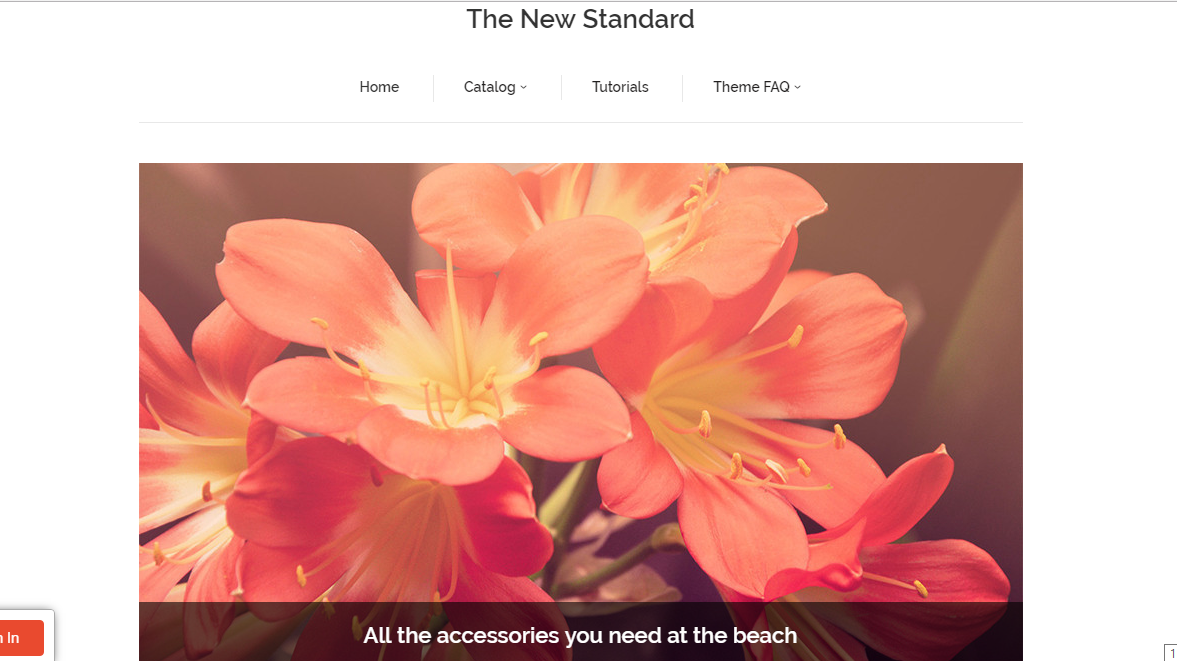 This theme has the minimalist and clean design, which presents it an ideal choice for selling any sort of product. It is one of the leading feature-rich themes to date, with its signup form, Twitter integration, filterable collections and much more.
5) Supply: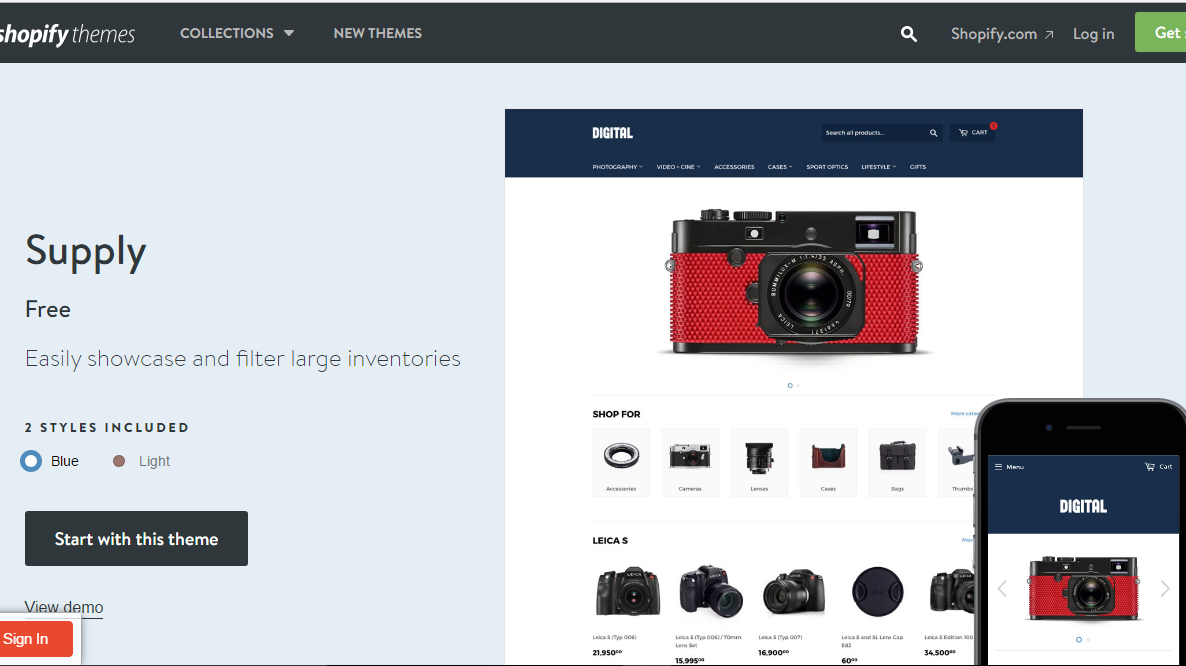 Ideal for stores with large inventories. It is designed to make it fast and straightforward to browse through all the goods and categories your shop has to offer. Features include multiple homepage collections, outstanding navigation, smooth integration with the Product Reviews app and sidebar filtering.
6) Retina: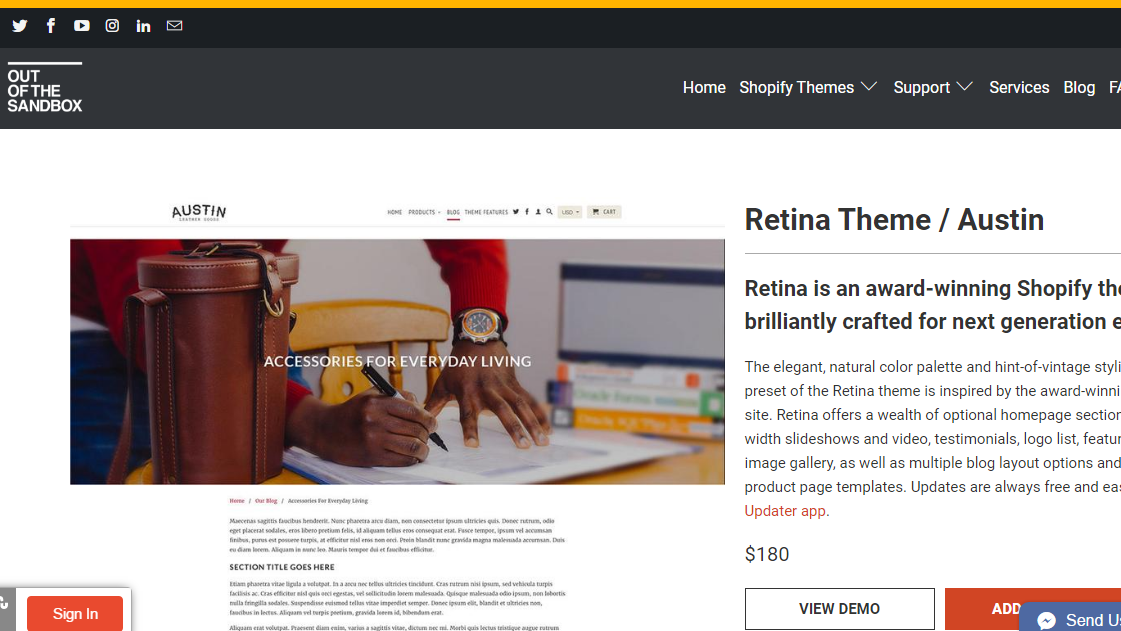 It is an award-winning, brilliantly made a theme for high-quality products. Distinguished industry leaders have voted it as the best theme in eCommerce design. Retina comes tied with next-generation features and adjustable theme settings. Featuring support for high-res product images, responsive design for mobile devices and widescreen, dedicated sidebar, product videos etc.
7) Parallax: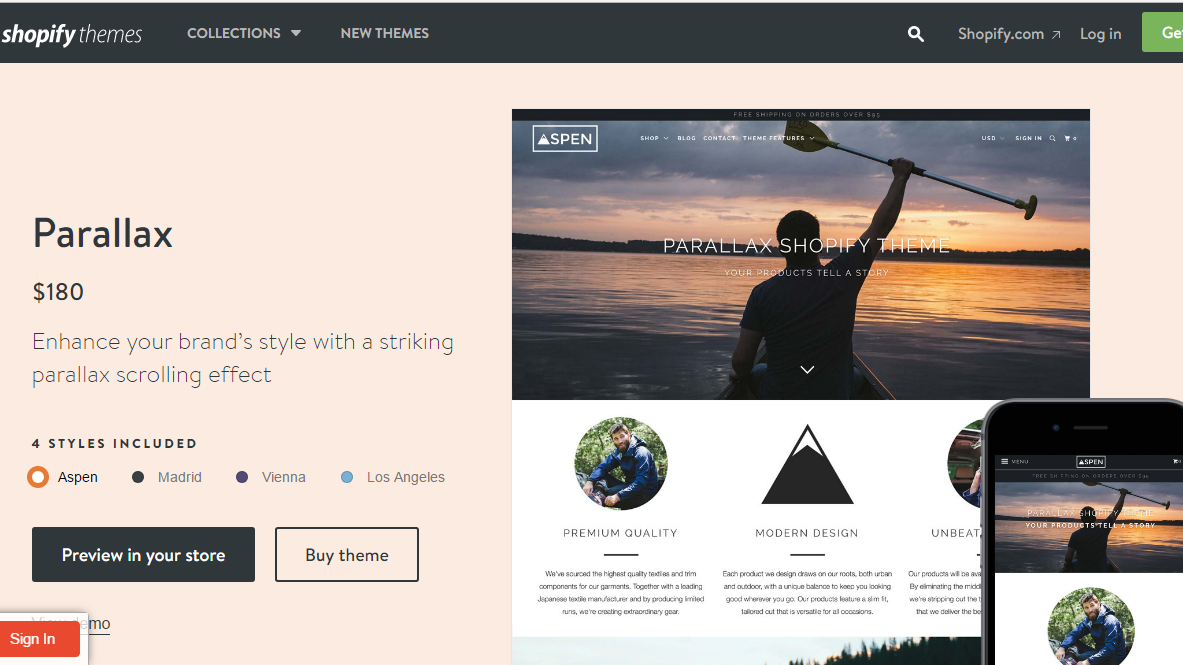 A genuinely high fashion theme for fashion, clothing or accessories shop, we call it Shopify Parallax. It is united with the most engaging function enhancing visual. Designing in a different style, plus unique layout helps you to define a modern, fashionable look and glamor picture for your shop.
8) Focal: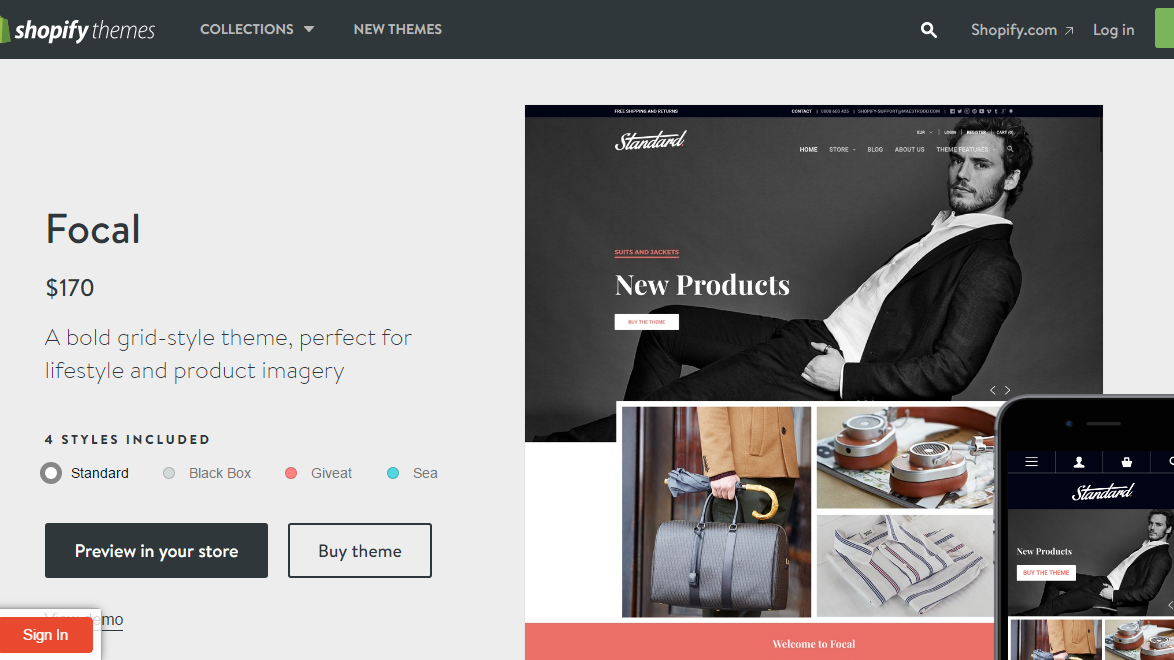 Focal is a sophisticated, modular, and completely responsive Shopify Theme. It's flexible, user-friendly, and surprisingly simple to configure. It proposes a lot of characteristics like an enhanced slideshow, ultra-customizable homepage, infinite scrolling on collections page, an effective search with real-time auto-completion, the marketing module, newsletter module, promotion popup, color swatches on collection pages, integration with Shopify Reviews app and size chart on product pages.
9) Expression: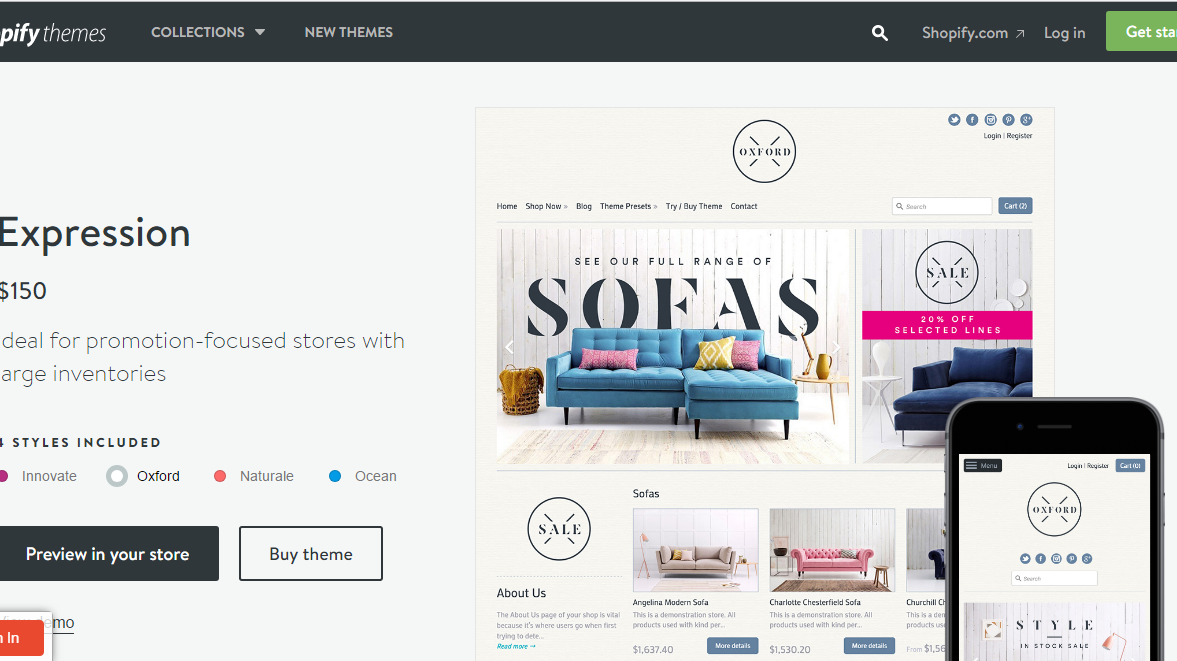 The Expression responsive themes are invented for eagle-eyed web designers & store owners. Created to work automagically on laptops, desktops, iPhone, iPad & more, with an affluence of sole functionality & extensive customization options, without any coding know-how.
10) Hosoren: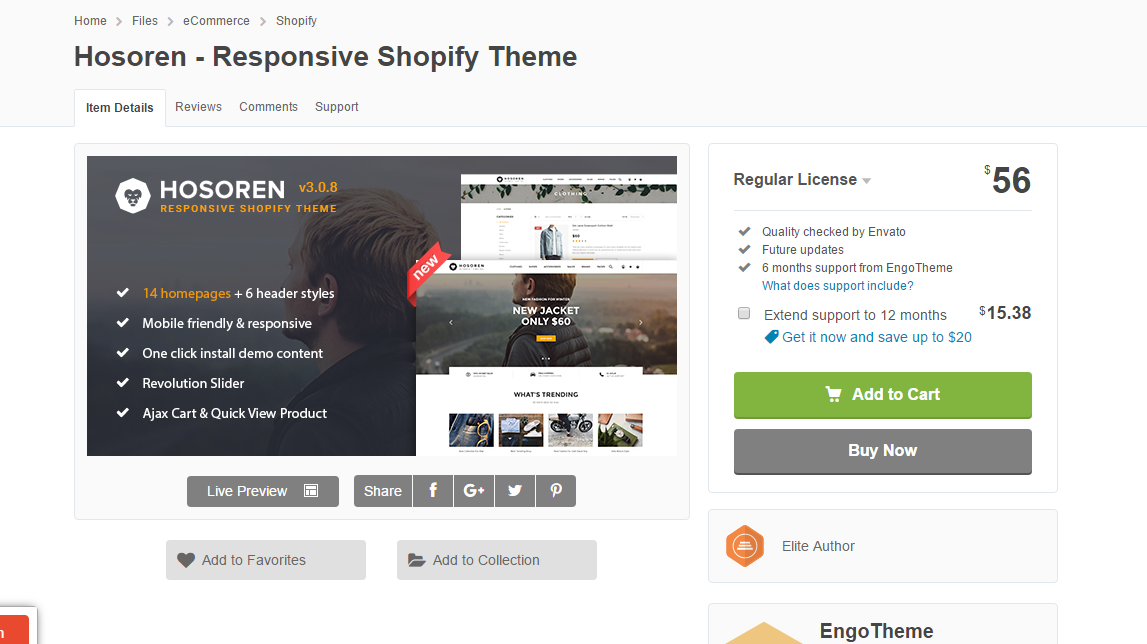 Hosoren is elegant and clean, and it has been created mainly for making online stores to look professional. The theme has been designed to showcase products, so a beautiful image slider has been combined into the header region. There are four portfolios and a several of product styles. You can represent multimedia content that covers blog pages as well.
Hosoren has an entirely responsive design that is both mobile and retina ready. This feature assures that your online shop will look beautiful on all screen sizes. It will assure that users will have an unusual web experience no matter on what device they are working. So if your intention is to create a one of a kind and professional business online, this theme is perfect.
In your judgment what is the best Shopify theme? What do you look for when you're to vote on a responsive Shopify template? Do you have experience on working with Shopify themes? I would love to listen to your story
.
Author Bio: Anuradha is the co-founder of DHost.com, a website specially designed for Web Hosting Shoppers who are looking for effective tips for blogging and reliable hosting reviews. Anuradha has been in the web hosting industry for more than four years. She is a professional blogger and actively engages with readers. In her free times, she loves reading novels along with some soft music.
Follow Her: http://dhost.com