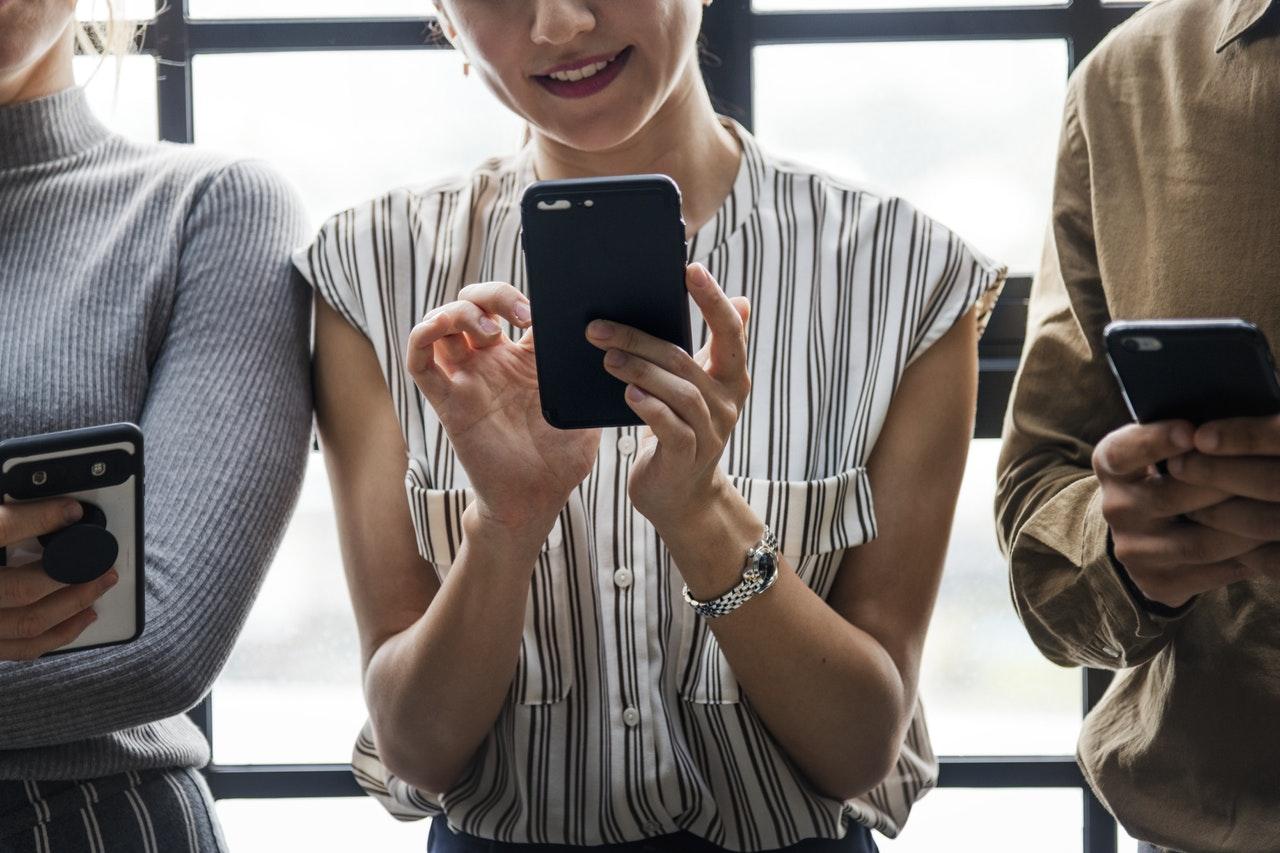 Influencer marketing is becoming more and more prominent among large brands and small startups alike. According to statistics, 39% of marketers plan on expanding their influencer marketing efforts in 2018. This number is likely to grow even more considering the popularity of social media platforms and individual influencers who operate through them.
However, settling for the right combination of brand representation, influencer profile and marketing strategy can often be stressful. Let's take a look at several factors to consider in influencer marketing, as well as why you should consider investing in this advertisement method in 2018 and beyond.
---
Benefits of Influencer Marketing
1. Well-Established Trust
One of the key hallmarks of influencer marketing lies in its interpersonal relations. Influencers can effectively "influence" their followers into checking your brand's products and services out thanks to an established sense of trust and respect. This type of customer base penetration would be nigh impossible through in-house developed content marketing strategies.
---
2. Brand Reach and Awareness
Marketing content created by influencers has a very wide reach. So much so that each follower that engages your content might share it further with their friends and acquaintances. In doing so, each successful "share" or "like" adds up to your brand's reach and awareness. This type of viral marketing would also be very difficult to pull off apart from implementing Thunderclap or similar synchronous marketing methods.
---
3. Value over Traditional Marketing
The rate you will pay your influencers is minuscule compared to what paid advertisement and boosted social media posts would cost you. There is value to be had in working with influencers and using their follower basses to spread good words about your brand. While influencer marketing costs vary depending on the popularity of individual influencers, the RoI is still worth the effort.
---
4. Align Influencers with Your Brand
One of the easiest ways to conduct a successful influencer marketing campaign is to vet and brief your candidates thoroughly. Many brands go into influencer marketing with high expectations and no entry plan. Influencers are an amazing asset to have on your side – but an asset either way.
According to statistics, 81% of marketers agree that influencers are an effective channel of communication between brands and end-users. Make sure to set strict parameters for your potential candidates and choose only the ones that share your vision and lifestyle choices. A fashion design influencer will hardly help you expand your graphic design agency's reach on social media.
Once you do settle for specific individuals, brief them on your brand and what the purpose of their hiring is. Don't leave things to chance simply because influencers already have a way of talking to their audience. Align the influencers you choose with the brand image you are trying to build in order to avoid miscommunication, poor RoI and bad PR.
---
5. Smaller Isn't Always Worse
The logical choice for businesses would be to higher the influencers with the most followers – however, the truth is far from it. Just because someone enjoys a six-digit following doesn't mean that they are a good choice to be your influencer. Sometimes smaller, niche individuals create a bigger splash on social media than big, seemingly unmistakable influencers.
This is further proven by data which showcases that 70% of teens trust influencers more than they do traditional celebrities. If such a high percentage of potential customers prefer down-to-earth social media marketers, why not appeal to those needs? In that aspect, it might be a good strategy to higher several smaller influencers instead of going for singular rock star individuals. This will help you spread the word of your business in different social circles, social media pages and public events.
---
6. Consider the SEO
While Search Engine Optimization (SEO) doesn't fall under strict influencer marketing jurisdiction, it still adds up to your online visibility. Influencers should be given freedom to approach their audience in the best way they see fit, but you can also set some baseline rules for them to follow. In this regard, SEO can help you reach an additional level of brand positioning through organic ranking.
Keyword tools such as Google Adwords and SEM Rush can help you determine the most popular words and phrases used in your industry. These words can then be sent to your influencers for content implementation, hashtag writing and other marketing efforts. Platforms with top writing services can also be of assistance if your influencers work better with short-form content and lack copywriting skills. All in all, SEO can easily be implemented into an influencer marketing strategy for a small but significant boost to your online visibility.
---
7. Set Concrete Metrics and KPI
The less obscure your influencer goals are, the happier you will be with the outcome of your campaigns. To that end, it's good practice to set concrete, strict metrics and KPIs for your influencers to track and fulfill. Things such as "X posts created" and "Y people subscribed" should find their way into your list of KPIs.
Alternatively, you can ask your influencer candidates to come up with their own metrics and present them to you as a viable solution. In that case, you can propose the SMART tracking system as a baseline for their metrics in order to make them as objective as possible. Recent data shows that 39% of marketers predict a spike in interest for influencer marketing, which will undoubtedly increase the marketing budgets allocated for those purposes.
Don't waste the potential for growth and reach by not defining your campaign to the letter. Abstract, unclear goals are a very bad way to start an influencer campaign or any marketing effort for that matter. Even if your influencers don't fulfill the quota by their deadline, you will still achieve social media exposure and get highly useful data for further marketing refinement.
---
8. Don't Micromanage
We've covered the subject of restraining your influencers and not giving them enough freedom to develop their marketing strategies. It is worth noting that micromanagement has adverse effects on influencer marketing which can cause the opposite of what you are trying to accomplish.
Once you hire your influencers and brief them with all the necessary information, parameters and KPIs, you should adopt an observatory position. Make sure to set aside some time to monitor their progress, check in with their social media pages and observe how they operate based on your instructions. Influencer marketing trends showcase that brands want to be louder and more unique than ever before when it comes to their marketing and digital representation.
However, you should never step in to tell them how to handle their own follower bases or to simply repost what you have created for them. Influencers are independent content creators with access to numerous potential customer bases across the globe. The price you paid for their good word of mouth and promotion should also be accompanied by a degree of trust and professionalism on both sides. Don't resort to micromanagement and trust that your selected influencers know what they are doing with their own followers.
---
Mistakes to Avoid
9. Relying on One Influencer
Even if your influencer of choice is trustworthy and professional to a fault, relying on a single individual to carry your marketing campaign is a mistake. Keep your options open for more influencers as time goes on in order to grow your reach and expand into more territories.
Your influencers don't have to work together and can co-exist autonomously while still promoting your brand and products. However, there should be as many influencers on your payroll as you can afford – if they fit your expectations and criteria that is.
---
10. Thinking Short-Term
Chances are that you will run marketing campaigns for years to come. Why not hire influencers on a long-term basis with more benefits for both parties? You can get better deals and build trust within the influencer community by engaging popular individuals again and again.
Don't hire influencers on a one-and-done principle since they might be reluctant to work with you again when you need them. Think long-term with your influencer program just as you do with overall brand marketing and your reach should grow continuously.
---
11. Lacking in Original Approach
Despite opting for an influencer, your marketing content still needs that "oomph" that makes a great brand. This can be anything from a slogan, a catchphrase or a distinct visual style which your influencers can retrofit for their followers.
Your brand can sell the most mundane product out there and still be original enough to attract the attention of social media users through clever marketing content. Don't assume that your influencers are wizards in disguise – collaborate for mutual benefit and your brand's impact will ripple throughout the online market.
---
In Summation
The fact that you are considering an influencer campaign already showcases a certain out-of-the-box thinking. The next step is to go further than brainstorming and reach out to prolific influencers who might be interested in representing your brand. Don't think lowly of your business just because you are a smaller firm or a startup. Chances are that you have a lot more originality and quality to offer than large, established enterprises which rest on the laurels of their success.
Image source: https://www.pexels.com/photo/three-people-using-smartphones-1471752/
---
Author: Daniela McVicker
Daniela McVicker is a passionate digital marketer. Daniela is interested in everything related to SEO and blogging. She collaborates with Trust My Paper and Top Essay Writing where she shares her experience and helps marketers make their name in the online world.