If you're not leveraging email to build relationships and upsell your customers, you're behind the curve. It's 2018, everyone has a cell phone in their hand, and they're checking their inboxes all day. So, whether you're new to the industry, or an online sales veteran, use these eCommerce email marketing best practices to get the most from your newsletter.
---
Best Practice #1: Always Allow Readers to Opt-in to Receive Emails
At this point, it should be common knowledge that your email subscribers need to opt-in to receive emails. Still, this is the most important best practice to remember when launching any email marketing campaign. The new GDPR rules (Which apply to anyone who delivers information to or collects data from subjects in the European Union) are much more strict than they used to be, and the fines are steep.
The financial penalty of non-compliance to GDPR rules can be up to 4% of annual global turnover or €20 million. So, all email recipients need to give you explicit permission before you send electronic communications. Just use an opt-in form for your newsletter and never purchase email lists from third party sources.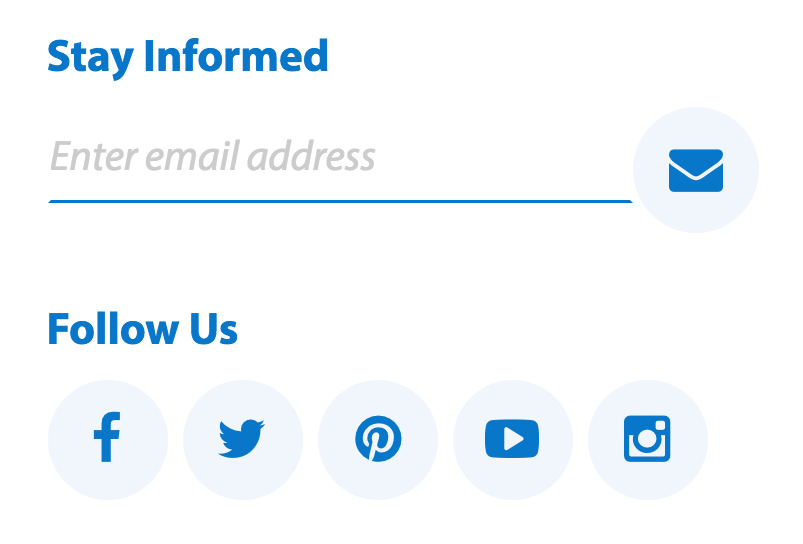 ---
Best Practice #2: Make it Easy to Unsubscribe
Allowing users to easily unsubscribe from your lists is as important as the  The CAN-SPAM Act regulates emails sent to consumers in the United States, and they don't want you keep sending marketing materials to consumers who don't want to receive them. Violations of this act are also extremely costly.
Each separate infraction of the CAN-SPAM Act can cost up to $41,484, and more than one person may be held responsible for the mistake. In addition, most email providers have a "Spam" or "unsubscribe" link at the bottom of each email; if too many readers click this link instead of yours, you can be blacklisted as a spammer by Hotmail, Gmail, or another provider.

In the above example, the sender's unsubscribe link is barely visible, which makes it more likely that readers who want to unsubscribe will use the more visible link from the email provider. Yours should look more like this (easy to see):

---
Best Practice #3: Keep Your Lists Segmented
You don't want to send the same emails to existing customers as you do leads. Email recipients who have not yet made a purchase from you need to be "qualified" before you start selling to them. And, existing customers are generally ready for upsells. But, if a shopper purchases a watch, you don't want to send them an offer to buy puppy food.
Make sure your email lists are segmented so that readers receive relevant communications. You'll experience better email conversion rates and ultimately receive a higher ROI.
---
Best Practice #4: Leverage Automation
Most email marketing platforms offer a pretty high level of automation – leverage this to the fullest. The more effort you spend preparing, the more successful your campaigns will be, and the more free time you will have to analyze and hone them.
What eCommerce email marketing processes can you automate?
Subscription
List segmentation
Lead nurturing workflows
Abandoned cart notifications
Shipment tracking
Upsells
Surveys and contests
TIP: when sending out abandoned cart notifications, it can be helpful to let the recipient know if stock is low, which creates a sense of urgency that might lead them to make a purchase faster. You will need an inventory tracker that integrates with your email marketing platform to implement this tactic.
---
Best Practice #5: Maintain Consistent Branding
Part of building any relationship is to maintain consistency; connections are lost without it. In the world of business, particularly eCommerce, branding is the foundation of a consistent shopping experience. For long-term repeat customers, your language, tone of voice, logo, colors, image style, and fonts need to be in alignment with what your customers expect from you.
If you don't yet have a branding plan in place, use the Hatchful logo creator to create and download a brand package for your online store and email marketing assets in minutes.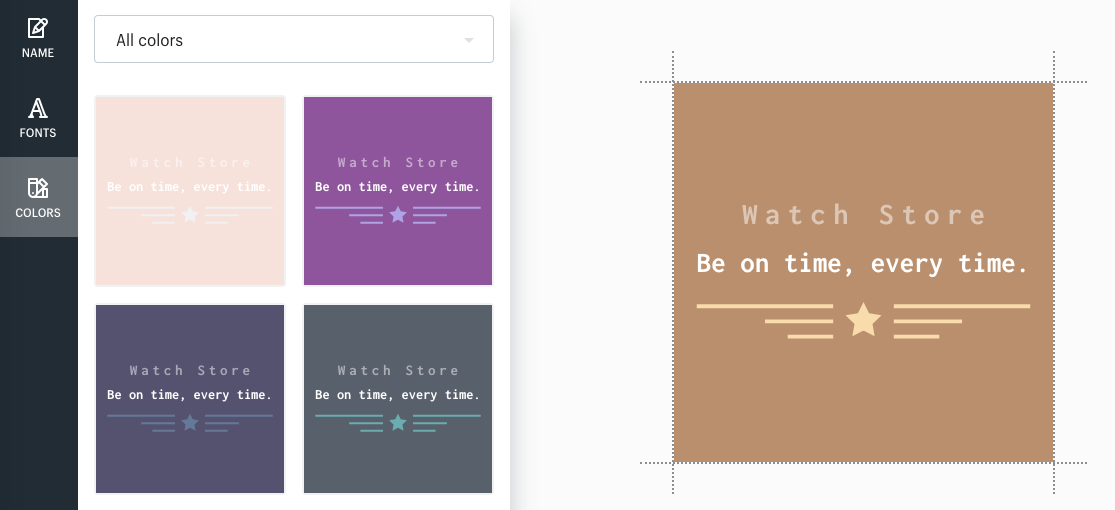 Best Practice #6: Focus on Your Subject Lines
The very first thing an email recipient will see is your subject line. Therefore, you need to perfect yours to optimize open rates. You must learn to write powerful email subject lines if you will ever have success in email marketing for eCommerce.
The easiest way I've found to create subject lines that get opened is to use SubjectLine.com, a free rating tool to evaluate potential phrases that might get your recipients' attention. The creators have evaluated over 5 million subject lines for the best phrases, power words, and length.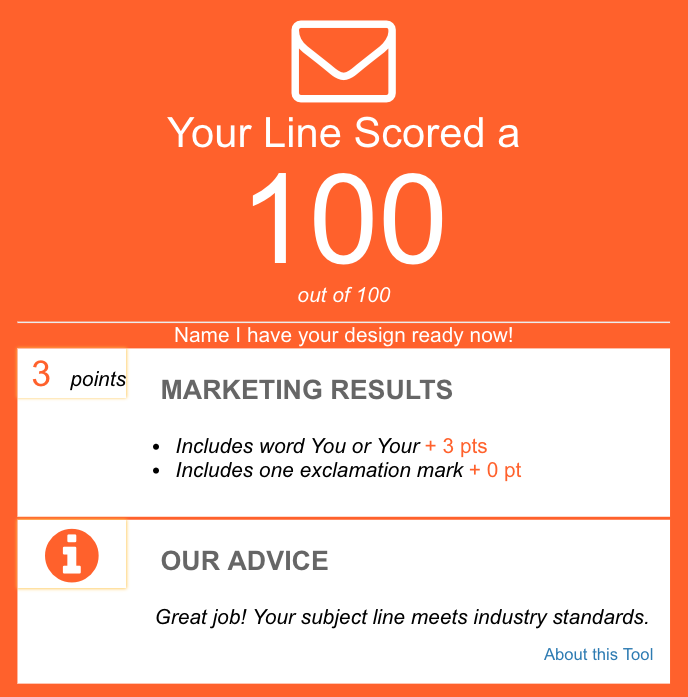 ---
Best Practice #7: Keep Your Content Concise
Whether you're sending out product updates, order confirmations, or inviting leads and prospects to read an article on your blog, the ideal length of your email content is probably shorter than you think. According to HubSpot, emails with only 50-125 words actually have the highest conversion rates. So, if you were taught to use 15 different psychological triggers in one email, it's time to shift that paradigm.
This isn't to say that you always have to abide by this rule — after all, sometimes you will need to say more to get your point across. But, you will prosper if you keep your emails brief and direct. Short and sweet will take you farther than long and salesy.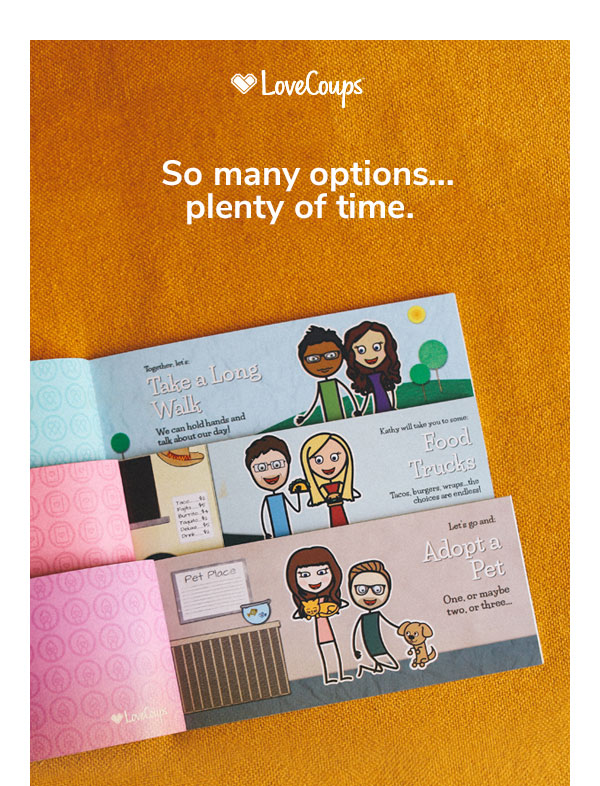 TIP: You won't always send written content with via emails. Interactive content, short videos, and infographics can be powerful ecommerce sales tools as well.
---
Ecommerce Email Marketing Best Practices
When it comes to your eCommerce business, no channel will take you farther than email marketing. You just need to make sure your strategy is in alignment with best practices, and you're sure to go far. What other practices have you found to increase your email conversion rates? Share your answer in the comments.
---
AUTHOR BIO: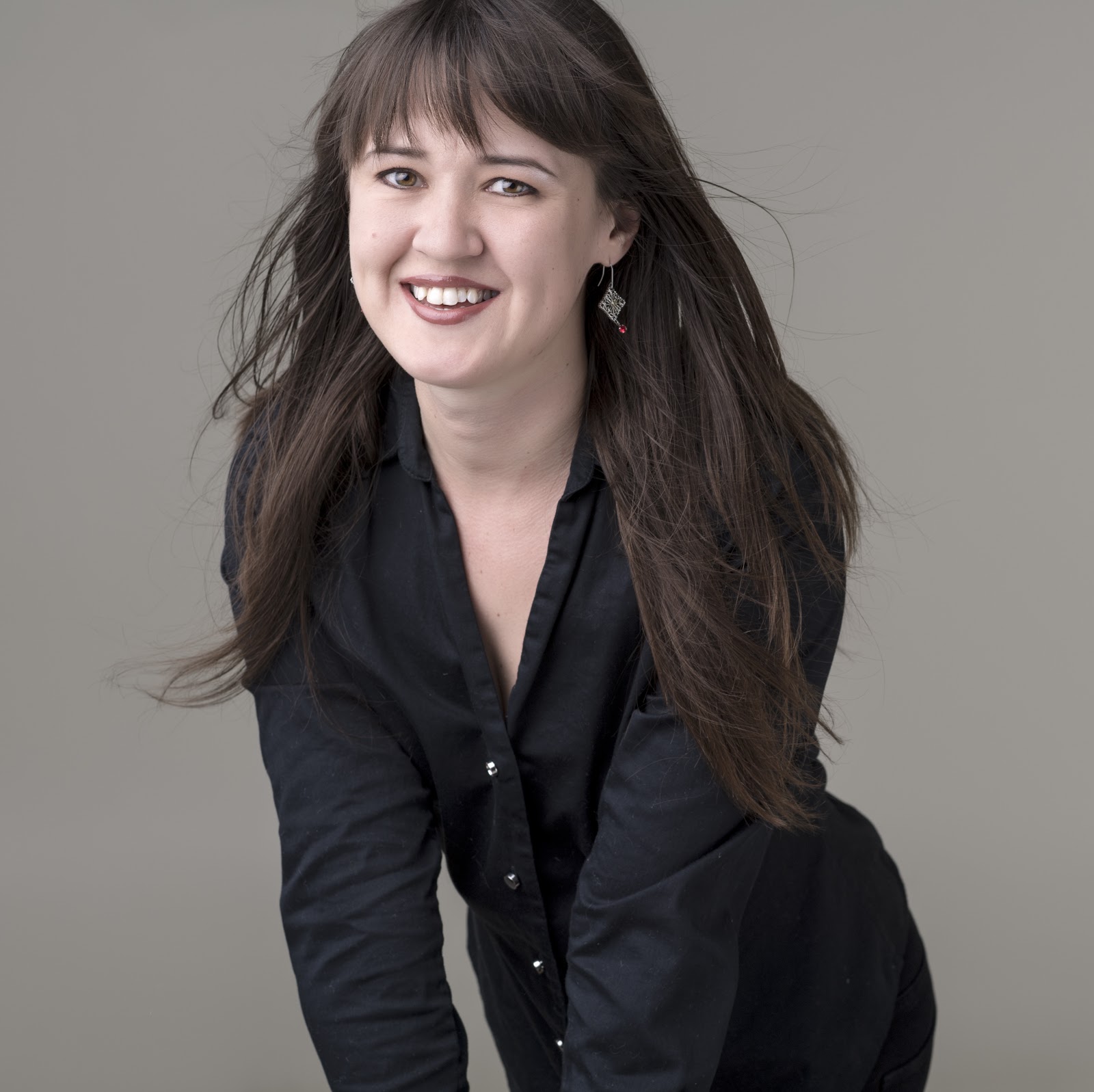 Ashley Kimler is part of the superhero team at Heroic Search in Tulsa. She's been working in the digital marketing industry for over a decade. Follow @ashleykimler on Twitter to see what she will share next.