They say if you want to talk to the best thinkers of the world, of both the current times and before you were even born, good books are the surest way to do so.
As much as reading a beneficial for all, it holds a whole different level of importance in the life of an entrepreneur. Think about it, a huge number of writers shared their experience with everyone, they had to deal with a lot, learn a lot, and yet, they wanted to share their knowledge among all. That's the beauty of reading books; you will learn a lot without traveling the rough road.
Today, we bring you a list of books that can help you become an entrepreneur you've always dreamed to be. We have paid special attention towards aspiring E-commerce entrepreneurs.
Speaking of the e-commerce business, the world has change to an extent that the beliefs previous business owners used to have evolved a great a deal. "Build it and they will come" does not hold true anymore. With so many options available to the audience, consumers have the freedom to switch from one provider to another, and thus it becomes very important to know how to be a successful e-commerce entrepreneur.
What you sell, and how great your product or service is, it hardly makes a difference if people can't find you on the internet. They should be able to find you, and you should be easily findable, otherwise your investment, both in terms of money and time will all go in vain.
When we say business sense has changed a lot over the course of years, the world of marketing has also undergone a renovation. You don't need millions of dollars invested in marketing to achieve desired results, internet has become your best ally and you can achieve desirable results even with a shoe string budget.
Internet marketing is very important for all businesses, but it is especially crucial for internet based businesses. Everything that you need to do to promote yourself and your business on the internet is taught in these books. We like to call these books the technological mentors. Let's take a look now, shall we?
By: Dan Zarella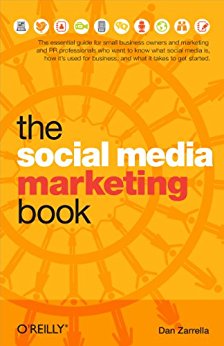 The Social Media Scientist and Marketing Expert Dan Zarella wrote this guide, and this is why we decided to start with this one. This book teaches you the intrinsic tactics planning, execution, and measuring your campaigns. We further recommend you to stay updated with his blogs. His infographics and depth of knowledge are combined with such detail that you will understand the world of online marketing very easily.
By: Tim Ash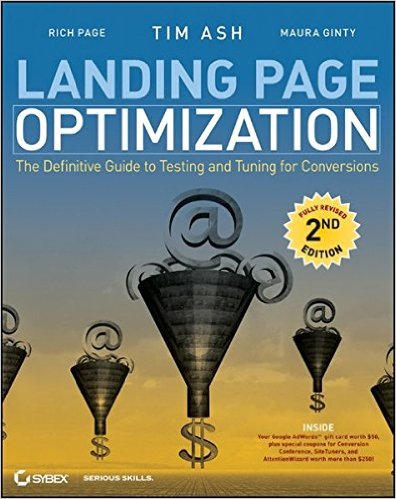 Having a lot of traffic on your website is good thing, but what benefit is would make if they don't find anything regarding their needs, or no call to action? What most online business owners don't realize is that the landing page does the most of the job for your promotions. To learn how to get a truly impeccable landing page, you've got to read this book.
By: Rand Fishkin and Thoman Hogenhaven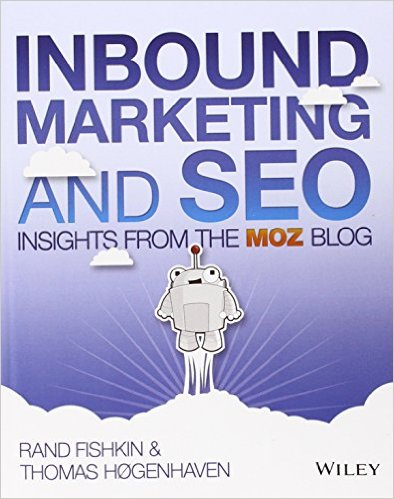 Everybody who knows SEO will know how reliable the MOZ Blog is. From most popular articles to the most extensively researched essays, you'll find it all in this book.
By: Eric Ward and Garrett French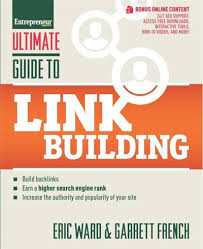 Link building plays a vital role in improving the ranking of your website.  This book tells you how to do it the right way, and a lot of tips and tricks to improve the ranking of your website on search engine result pages.
By: Avinash Kaushik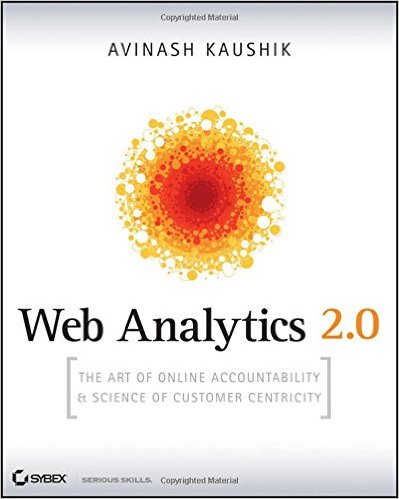 As much as your efforts to promote your website is important, it's also equally important to know the data and reports at your disposal to know what you are doing right, and where lies the scope of improvement. This is why you need analytics, and using it to your advantage is what Avinash Kaushik teaches you in this book.
By: Chris Baggott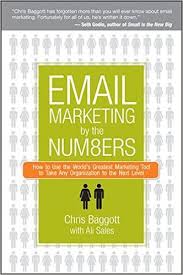 Another vertical of online promotion is Email Marketing. This book by Chris Baggott tells you how to build a pleasant and beneficial relationship with your customers. Email marketing is an affordable, personalized and interactive method to reach out to your potential customers.
By: Joe Pulizzi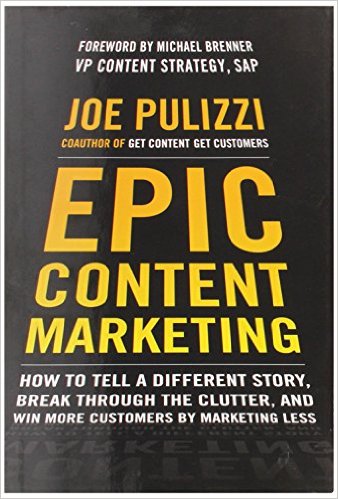 Joe Pulizzi, the founder of the Content Marketing Institute came up with this book to make you understand the power of content and how to use it to its full potential in promoting your business on the internet.
By: Dan Siroker and Pete Koomen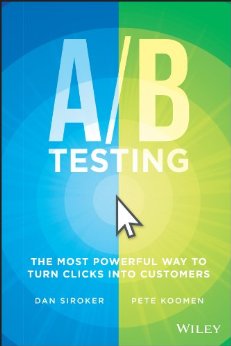 The founders of Optimizely.com brought forward the insightful information regarding the basics of A/B Testing, its importance, and how to do it. This information is backed by the numerous experiments the founders have tried and tested on their own.
By: Kathryn Rose and Rubin Ted Auhor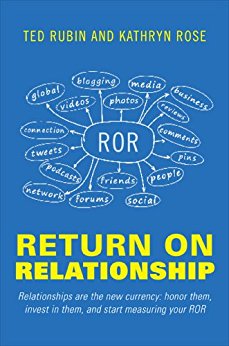 When your customers start trusting you and keep coming back for your services, you know you've done a good job. You can use this to your own advantage by making them your promoters. Many communities and discussion forums are there on the internet where people talk about certain things. To learn how your relations with your customers can help you generate better revenue, this is the book you must read.
By: Jim F. Kukral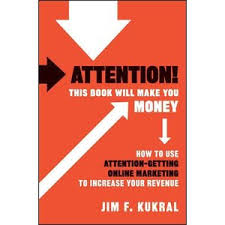 Attention, isn't this exactly what everybody in this world craves for? Isn't attention the one thing that every business and business owner needs? As much as we all want it, there are very few who can actually earn it. Knowing what kind of attention is the first step, and we know it, people should be all praise about us, but how? That's the question this book by Jim F. Kukral answers.
By: Scott Brinker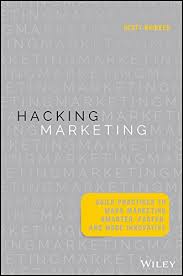 No, it's not about the hacking you are thinking about. It's about adapting prolific management frameworks that can help you get a good name in the world of digital marketing, that too in a fast, innovative and smart way. This book by Scott Brinker teaches you about management methodologies and techniques used in the leading technology firms. You will also learn a great deal about the practical approach you need to have in the ever changing trends of online marketing and how to adapt with them.
By: Matthew Ganis and Avinash Kohirkar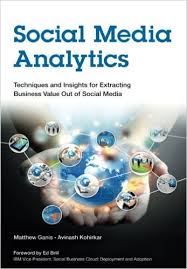 If you are looking for a guide that can teach you everything about social media data, this is the book you've got to read. Matthew Ganis and Avinash Kohirkar, the deadly media analysis duo from IBM are here to guide you how to decipher the otherwise unstructured data, how to analyze it, and use it to your advantage.
By: Marc Ostrofsky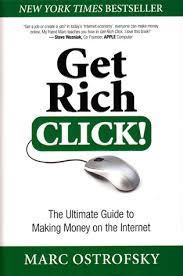 Just like any other business, E-commerce based businesses must generate a good return on investment. Otherwise, what good they are for you? You've got to have a god lot of hard cash in your account, and this is why this book is beneficial for you. A good read, highly recommended.
 By: Richard Brandt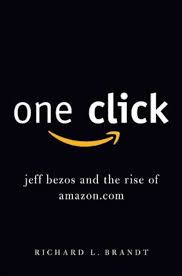 Amazon has been one of the most proficient names in the e-commerce industry, so it makes perfect sense when Richard Brandt decided to write a book about this e-commerce mogul. A biography cum guide to dominate the digital world, this book should be part of your library, in the "read and learned a lot" category.
By: Dani Marie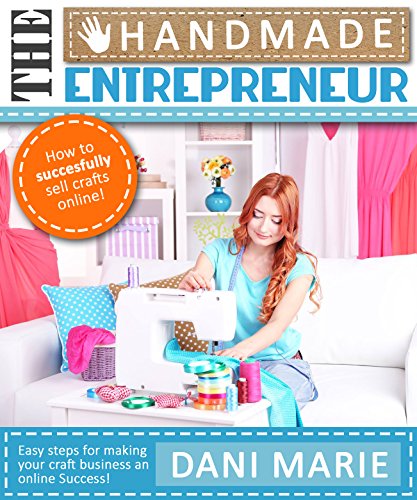 If you are planning to sell your vintage style furniture, or want to people buy your crafty hand knitted funky gloves, you've got to know how to promote your website. See, it's not all about SEO and everything else; it's also about how to sell your product. Taking attractive pictures, angles that accentuate the best features of your product, it's all very important to make people like what you want to sell. Dani Marie is right here to guide you to become a pro photographer and presenter before you plan to feature your products on the online catalog.